ALBUM OF THE DAY
Frankie Rose, "Love As Projection"
By Andrew Parks · March 14, 2023
​
​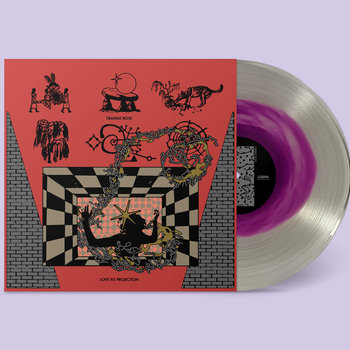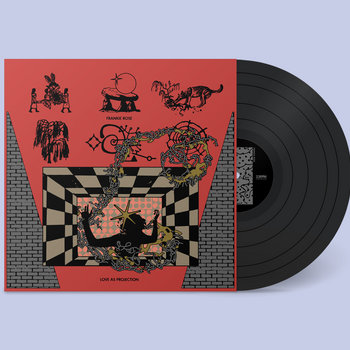 .
00:10 / 00:58
Merch for this release:
Vinyl LP, Compact Disc (CD)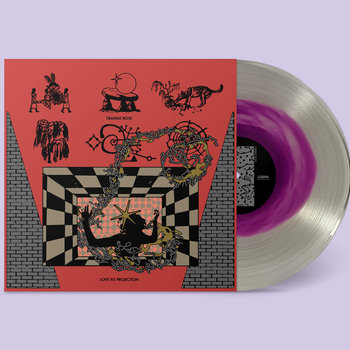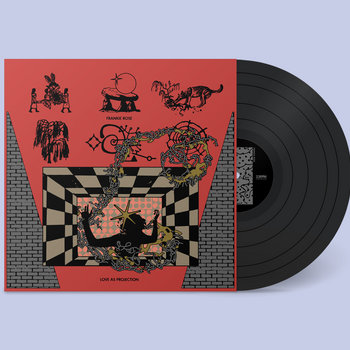 Read just about any Frankie Rose review (including this one, apparently) and a few bands are bound to creep into the conversation—Dum Dum Girls, Crystal Stilts, and Vivian Girls, most likely. Maybe Beverly if the writer decided to dig a little deeper.
Which is kind of odd considering the singer/multi-instrumentalist/producer has been a solo artist for more than a decade. In fact, at this point, Rose has leaned into her own lane long enough to leave the past behind. 2012's Interstellar was a critical and commercial breakthrough, but on many levels, it was a transitional record—the first clear sign of Rose's new- and cold wave inclinations. In the 11 years and three LPs that have passed since then, Rose has dabbled in rickety krautrock ("Trouble"), a vivid funhouse version of The Cure (Seventeen Seconds), and a similar-in-spirit side project (Fine Place). Not an experiment so much as a natural evolution, her solo output has been hinting at a synth-heavy pop record for a while now. Love As Projection delivers on that directive in spades, beginning with two of its strongest tracks, "Sixteen Ways" and "Anything." Rather than rely on rope-tightening restraint or elusive sound effects, both singles crash right into their choruses as bubbly drum beats and crystalline keyboards set the scene.
The rest of the record maintains that mood while steering clear of a straightforward guitar/bass/drums setup. That goes for everything from the skittering, not-quite-drum & bass break of "Had It Wrong" to the rattle and hum rhythms of "Molotov In Stereo." The synths that soar and swell throughout "Come Back" prove especially promising for whatever Rose's next step will be, too; unlike Love As Projection's softer, more atmospheric songs, it reaches for the rafters like New Order and leaves Rose's longtime fans wanting more of whatever that was.
Considering the creative strides she's made with every album, another move towards the mainstream isn't just likely at this point, it's a foregone conclusion—albeit with enough Rose-tinted flourishes to keep things fresh—straight out of the same left-field sphere she's been operating in since the very beginning.