ALBUM OF THE DAY
Album of the Day: FIN, "Ice Pix"
By Noah Berlatsky · May 01, 2017
​
​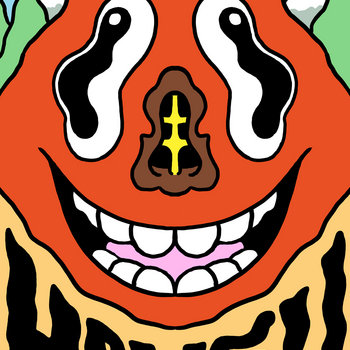 .
00:10 / 00:58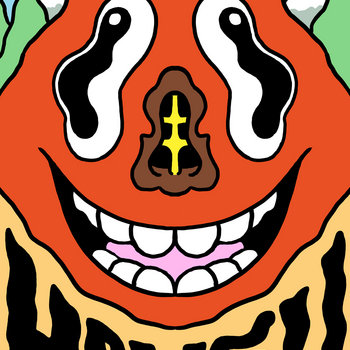 Merch for this release:
Cassette, Compact Disc (CD)
Chicago's Hausu Mountain label specializes in experimental electronic improvisational oddities, so compared to much of what they release, the pop-oriented Ice Pix sounds almost like an album of silly love songs. "Chickenshit" quotes the Temptations' "Just My Imagination" of all things; its smooth R&B hook isn't exactly the usual Hausu Mountain experience.
But that's not to say that Ice Pix is likely to score radio airplay anytime soon. Rebecca "FIN" Simonetti is a New York multimedia artist—in one disturbing installation she hung a replica of a lamb from the ceiling with harnesses; blobby, pink, flower-shaped objects sprung from its carcass. Her music has a bit of that same horror-film ruthlessness. She approaches pop from a clinical distance, slicing it up then smiling as it staggers forward.
On "In Silver," she whispers "Tik tik tik" at the beginning of the track, then chops her voice up and adds multitracked layers, creating both calculated bliss and blissful calculation. "Gutshot" heads towards Danielle Dax territory, with spacey, clattering power chords, and a beat that walks onto the dance floor to sway with the vampires.
"Daughters" is built around a tinkling music box motif which turns into a siren-like electronic industrial clamor; it sounds like an infant crawling through a steel mill. The lyric, "Put your hands in the air, I'll cut them off with a knife," nicely sums up FIN's aesthetic. FIN takes similar cues from performers like Björk and FKA twigs, who use arty dissonance and broken beats to heighten emotional intensity and create deeper personal expression. But FIN's vision owes more to Kraftwerk, ferreting out the alienating, artificial clockwork at modern pop's heart.
—Noah Berlatsky