ALBUM OF THE DAY
Filth Is Eternal, "Find Out"
By Brad Sanders · September 28, 2023
​
​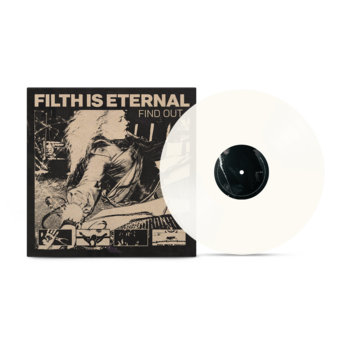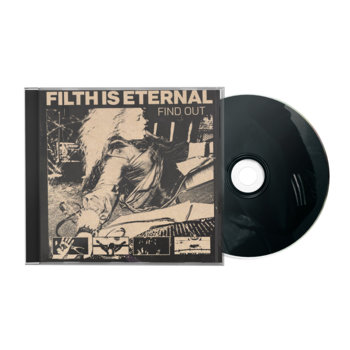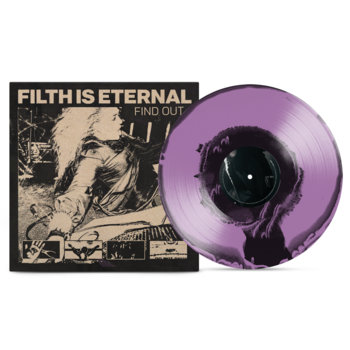 .
00:10 / 00:58
Merch for this release:
Vinyl LP, Compact Disc (CD)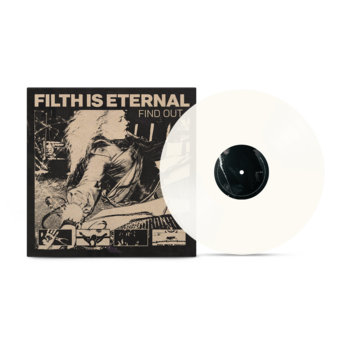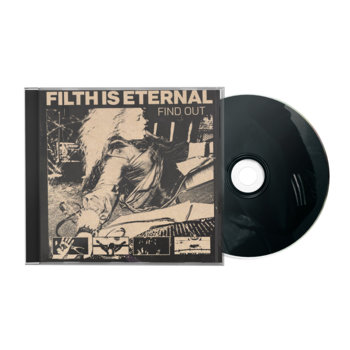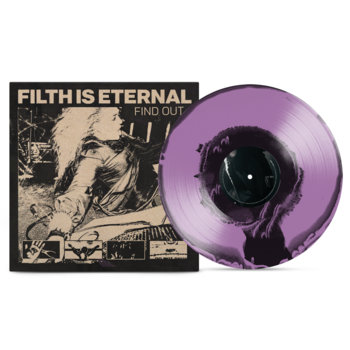 On their third album, Seattle punk band Filth Is Eternal rips through 14 songs in a lean 29 minutes, leaving only scorched earth in their wake. They're adept as ever at sledgehammering their way through rapid-fire hardcore workouts, but on Find Out, they're doing it with more nuance and melody than ever before. Every song, no matter how short, finds room for an insistent hook, often in the form of a vocal line from front person Lis Di Angelo. They shriek, growl, chant, croon, and exhort, while guitarist Brian McClelland and the fiendishly locked-in rhythm section of Rah Davis and Emily Salisbury churn below. 
Filth Is Eternal sit stubbornly outside of the mainstream hardcore resurgence that's led Post Malone to big-up Militarie Gun and Turnstile to become staples of late-night TV. Theirs is a doggedly old-school racket, one that spiritually predates "hardcore" as a distinct offshoot of "hardcore punk." Find Out would be at home on SST in 1987, or even on Sub Pop in 1989. (On "Curious Thing," Di Angelo sings about having "collapsed a lung," in a possible nod to Dinosaur Jr. Two songs later, on "Pressure Me," they're far less coy in invoking Nirvana: "You like to scream/ But you know not what it means/And I say.") By tapping into '90s indie and grunge alongside more obvious punk reference points, Filth Is Eternal signal that they belong to a broader rock tradition than the meat-and-potatoes bands who dominate the bills at fests like This Is Hardcore and FYA. 
Find Out isn't just a game of spot-the-influence, though. The force of Filth Is Eternal's personality is enough to elevate their kitchen sink of inspiration. A lot of that has to do with Di Angelo's presence, but the rest of the band more than holds up their end. McClelland's guitar tone is a gritty, rugged crunch, striking a balance between the grime that anchors the album and the clarity that his leads require. Salisbury's drumming is lively and full of surprises, and Davis's bass is a full-bodied thunderclap that keeps the songs moving forward. But it's really the sharp, catchy songwriting that makes Find Out work so well. There's plenty of hardcore out there that hits the right pleasure centers and dissipates into the air immediately after the record finishes. Filth Is Eternal want you to remember their songs.