ALBUM OF THE DAY
Fatboi Sharif, "Decay"
By J. Edward Keyes · July 26, 2023
​
​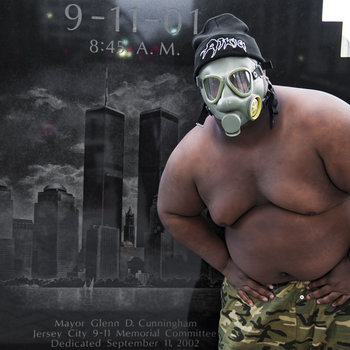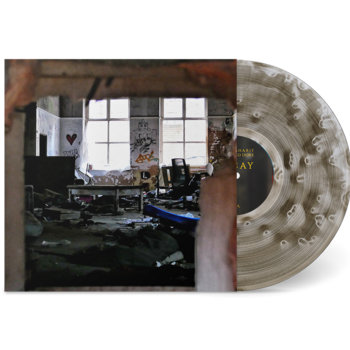 .
00:10 / 00:58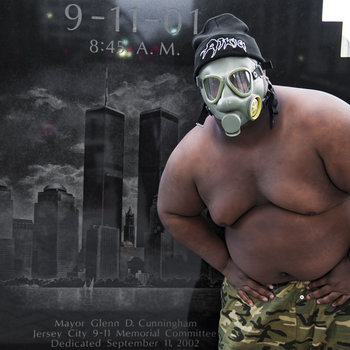 Merch for this release:
Vinyl LP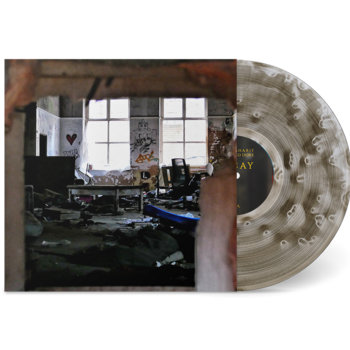 Though New Jersey rapper Fatboi Sharif has been making records since at least 2016, it was on Gandhi Loves Children, his 2021 collaboration with Roper Williams, released into the world by Jeff Weiss's label POW Recordings, that his specific rhyme style began snapping into focus. Over Williams's airy, gospel, and soul-informed beats, Sharif patiently recited a string of apparently disconnected phrases—from "Arsenic": "Wheel of Fortune, sickening/ Missing moment/ Spit appointment, twisting/ Mystic currents"—that when taken together, form a loose mosaic-like picture. Over the last two years, his music has grown steadily darker: 2022's Preaching in Havana, a collaboration with noface released by the experimental label PTP channeled the same sense of dread as the horror movies Sharif loves. (Sharif is a cinephile in general; to read any interview is to end up adding five or ten titles to your Letterboxed Watchlist.) On that release, noface's production sounded like it was perennially creeping up behind Sharif, ghostly and chilling; the rapper's bars, clipped and list-like, functioned less as rhymes than as demonic incantations ("Past dreams where I'm last seen/ Held vaccine/ Cronenberg's last scene/ War world Ouija got West Side Story award.")
Sharif's plunge into darkness continues on Decay, his latest—and arguably strongest—record, and his first for billy woods's Backwoodz Recordings. This time with Steel Tipped Dove manning the boards, Sharif conjures nightmare after nightmare, all of them delivered one quick glimpse at a time—like you're catching sight of terrifying figures from the window of a speeding train at night. Sharif has always had chemistry with his producers, but the symbiosis between him and Dove has brought out the best in both of them. On "East Hollywood," Dove's production is all dripping pipes, creaking floorboards, and grim piano, and Sharif matches the mood from the jump: "Cloned reptilians murder at 1600/ …Sunrise thesis/ The apartheid seamstress/ Hawkeye, float over sky, fungi fetus." Throughout, Sharif uses his voice as another instrument in the canvas, plunging it down to the deepest reaches of his register, or doubling and tripling it so there's one Sharif delivering the lines in rumbling low tones while others wail out the same words in a panicked tone above. This produces a deeply disconcerting effect on "Dimethyltryptamine." Dove's production is barely there at all, just a sluggish beat and some groaning industrial tones as the two Sharifs—one composed and determined, the other utterly freaked out—glide hauntingly through the empty air.
To try to make literal sense of Decay is to miss the point. Sharif is trying to give you the sense of something, not spell everything out in plain English. This approach is crucial: to quote Bob Dylan, you know something's happening, but you don't know what it is—and that nonspecific dread compounds exponentially as the record progresses. Decay is a horror film where the monster is forever waiting right around the next corner. You don't know what it looks like, but you know it will be the most terrifying thing you've ever seen.