ALBUM OF THE DAY
Fat Tony and Taydex, "I Will Make A Baby In This Damn Economy"
By Dash Lewis · August 28, 2023
​
​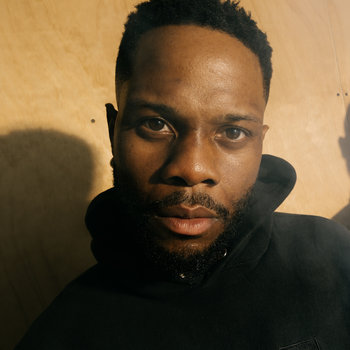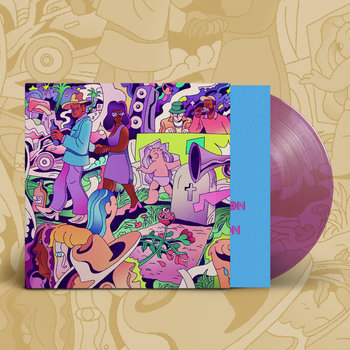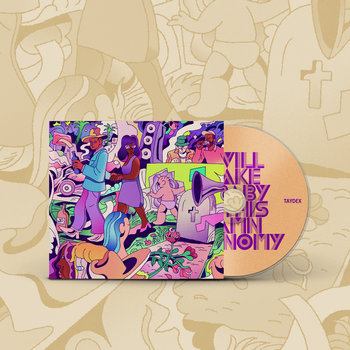 .
00:10 / 00:58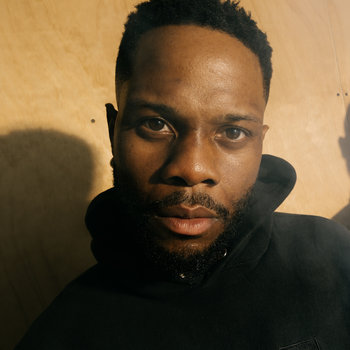 Merch for this release:
Vinyl LP, Compact Disc (CD)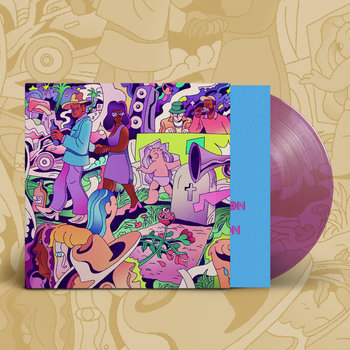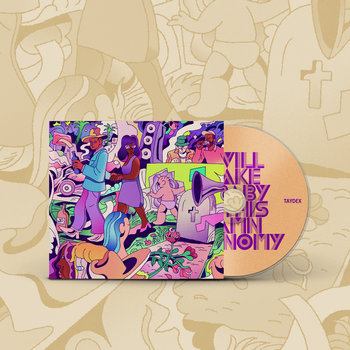 It's increasingly hard to avoid getting swept up in the outrage cycle that seeks to define everyday life. It takes only a few moments of looking at your phone to fall into the repetitive rhythm of first getting angry and then getting exhausted. Cultivating joy is therefore a revolutionary act, a way to stare down and stand tall against the harsh waves of oppression constantly crashing against us—it's a chance, even for a second, to envision a better future. I Will Make a Baby in this Damn Economy feels like a foundational text in the movement to counteract our daily dread.
Houston-raised, Los Angeles-based rapper Fat Tony and L.A. producer Taydex first linked to create Wake Up, a wide grin of a record that dropped just before the pandemic hit in 2020. That album was weird and wonderful, bright and long-lasting enough to pierce the tumult and darkness of that year. With Make a Baby, they're back to offer another jubilant, multicolored slab of electro hip-hop specifically designed for These Trying Times. In an age where it's easy to wallow in the darkness, Fat Tony and Taydex choose instead to put on a nice fit, pour a shot of mezcal over an oversized ice cube, roll a blunt, and simply vibe.
Taydex supplies Tony with rapturous production combining Southern rap's trunk-rattling chug with sparkling dance music grooves. The duo switches between these styles effortlessly; their chemistry is palpable. It's clear they had a blast putting this music together. The lumbering bass, 808 claps, and skittering hi-hats on songs like "Opportunist Convention" or the Paul Wall-featuring "Baby Boy" tip their cap to Tony's native Texas. The disco throb of "Loosen Up" could get a skating rink moving, while the hyperactive house beat of "Vibe Check" feels primed to wreck a dancefloor. Tony's writing tends to lean towards endearingly low-stakes topics like the importance of friendship ("Alexis") or the necessity of occasional wild nights ("Kickin' In"), but every now and then he throws in moments of stark self-reflection like a drunk driving scare ("Baby Boy") or the need for alone time ("Don't Tap In").
The final two tracks hold the key to unlocking the album. In the titular song, Tony is starry-eyed, gazing into the distance and imagining how having a kid could bring new levels of happiness to both himself and his relationship. He tosses off a joke that it's in his wiring: "I did 23 and Me back in May/ Found that I'm predominantly African in my DNA/ Since that day, my spirit been trying me/ It wants to impregnate five women and start a dynasty." The third verse flashes forward three years in the future, Tony and his partner in awe of their toddler, experiencing a love they previously couldn't fathom.
The sobering "Jasper, TX" is a reminder of what lurks in the background, of why these moments of glee are so important. Over Taydex's somber, shuffling beat, Tony tells the story of James Byrd, Jr., a Black man lynched in East Texas in 1998. It's a stark reminder of the ever-present hatred and darkness embedded in the heart of the U.S. It colors every interaction, turning things like enjoying a beautiful day or calling a friend to say you love them into impactful moments of resistance. Placing "Jasper, TX" at the end of the record is a brilliant move—it makes I Will Make a Baby in this Damn Economy a beautiful, big-hearted, radical piece of art.