ALBUM OF THE DAY
FACS, "Still Life in Decay"
By Shannon Nico Shreibak · April 10, 2023
​
​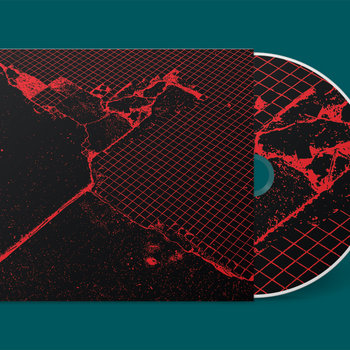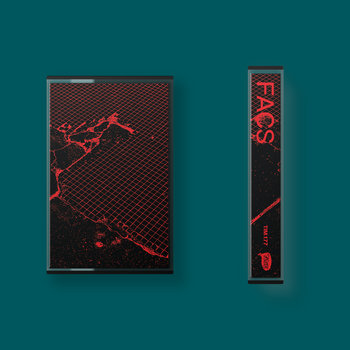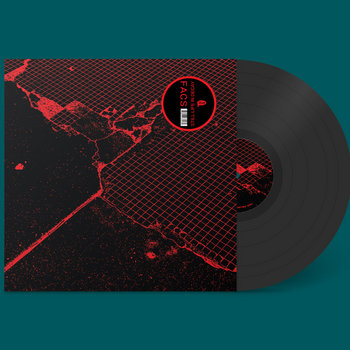 .
00:10 / 00:58
Merch for this release:
Compact Disc (CD), Cassette, Vinyl LP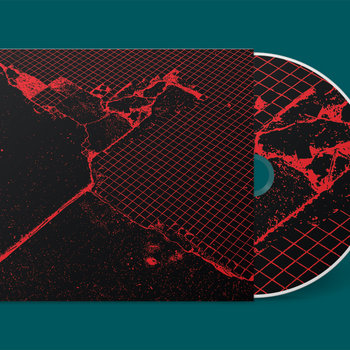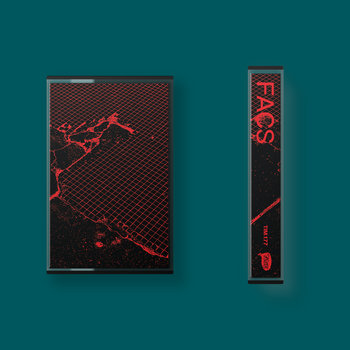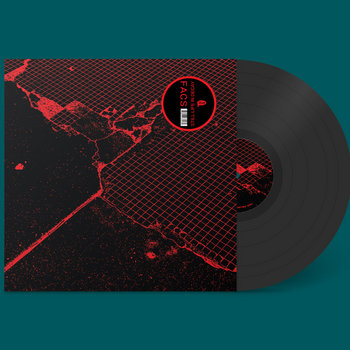 The thing about decay is that it's mutually assured. Our bodies, the planet, the houseplant basking in the window—they're all slowly wilting before our eyes, imperceptibly, until one day they've all but disappeared. We just don't notice until it's too late. FACS conducts Still Life In Decay from the wafer-thin blade of disintegration, slicing through the fallibilities of perception, grief for decaying dreams, and the adjournment of relationships over the course of 38 minutes.
The Chicago trio—guitarist Brian Case, drummer Noah Leger, and bassist Alianna Kalaba, who has since parted ways with the outfit—has released at least a half-hour of music every year since their 2018 debut. Regardless of the global climate or the group's themes of interest, they have reliably churned out a steady stream of unalloyed art rock, an unsurprising bounty from a band that took their name from the Factory Records catalog prefix. If FACS's last album, 2021's Present Tense, took us to a rail at the edge of the world, Still Life In Decay is a postcard from the rock bottom of eternity. The sci-fi dystopia of albums past is replaced by an existential void, one replete with double-crossing memories and specters of past selves.
Opening track "Constellation" is the band's most impressionistic work yet. Kalaba and Leger's fills stack tight like vertebrae, fusing into the backbone of the FACS's trademark bullish sound, while Case channels the frantic yawls of his Disappears days—urgent and halting, as if every word were a clue to a cryptex that held the key to heaven itself. Case's couplets are characterized by a tabula rasa vagueness, but they're still barbed enough to halt you in your tracks. Still Life In Decay begins with a threat—"Found a way / To get even with your memory"—but the recipient is never revealed, begging to be transcribed with the language of our own history. Talk of existential delirium, murky self-perception, and the schism between imagination and reality all make cameos throughout the album's six tracks. Fractals and fragments of profundities unfold like a fever dream, leaving the listener dazed in the deep end of their own psyche.
As FACS have grown stalwart in their own stylings, the band's instrumentation has grown more repetitious and motorik, lulling listeners into a trancelike state. It's easy to get your mind stuck in a riff like a needle in a record groove or a foot in quicksand. White noise and reverb act as supporting characters, whirling between foreground and background, sometimes yielding to Case's flittering, pitch-shifted guitar picking, other times to Leger's turbulent snare chops or Kalaba's thrumming basslines. "Slogan," the first song written for the album and the only one in standard tuning, is stippled with chiming guitar, lumbering toward a cacophony of noise that hits like a hammer to the temple. Album closer "New Flag"' pays homage to the surrealist math rock of Polvo with its distorted pile-on of tinny cymbals and tangled weft of guitar loops.
Taken in full, Still Life in Decay feels like a post-mortem of relationships past, from family ties ("When You Say") to a love that has moved out of the neighborhood, but not your heart ("Still Life"). Each of the album's six tracks serve as a psychic headstone for a connection that has ebbed and flowed, bringing shape to the memories that live in late nights and off-hours. We hold everything we can't touch in our dreams. With Still Life In Decay, FACS brings the promises of our subconscious within reach.