ALBUM OF THE DAY
Album of the Day: Electric Citizen, "Helltown"
By Zachary Lipez · October 05, 2018
​
​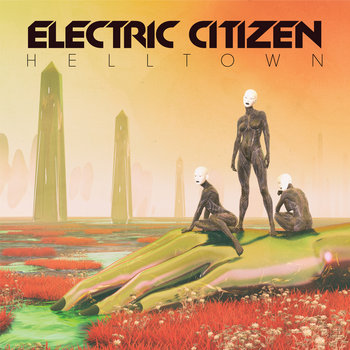 .
00:10 / 00:58
Merch for this release:
Vinyl LP, Compact Disc (CD)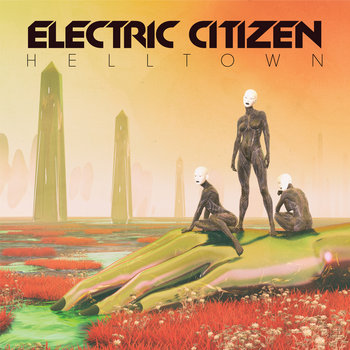 It would be easy for a band like Cincinnati, Ohio's Electric Citizen to be just good enough. The landscape of heavy rock 'n' roll isn't as competitive as it was in the '90s heyday of bands like Monster Magnet, let alone the back-of-the-airbrushed-van hotbox-heady days of the '70s. Bands like Kix and Uriah Heep are still putting out quality music, but the kids mainly want to play doom or hardcore inflected-black metal. Electric Citizen could content themselves by recording the aural equivalent of grits and gravy, and those of us occasionally partial to beads and blacklight would probably still thank them for it. So the fact that the band consistently write tightly wound ear candy as vibrant as that written by their long-haired forebears, pushed over the top by frontwoman Laura Dolan's swooping wail, is a gift.
Electric Citizen call their new album Helltown (after the bad-old-days nickname for the neighborhood the band calls home), a "re-alignment" after their slightly more Sabbath-y, sprawled-out album Higher Time. Helltown, with its serpentine basslines (by returning original bassist Nick Vogelpohl) and organ stabs/cascades, hark back, in a larger sense, to a beloved and sorely missed sound. From the ball-lightning hooks of the aptly titled "Ripper" to the righteous speechifying that opens "Mother's Little Reject," before the song lurches and phases into golden age Deep Purple territory, every song on Helltown is built for speed. There's a familiarity to the tone and riffs for sure, but familiar like a favorite uncle who's got the sickest friends and who always lets us crash when life gets heavy at home.