ALBUM OF THE DAY
Eartheater, "Powders"
By Andrew Parks · September 18, 2023
​
​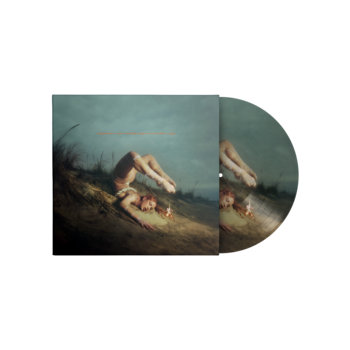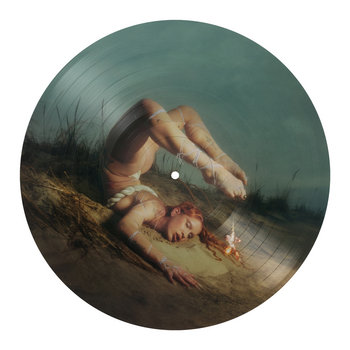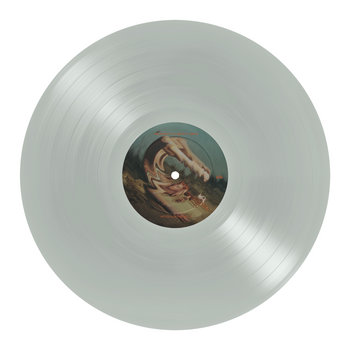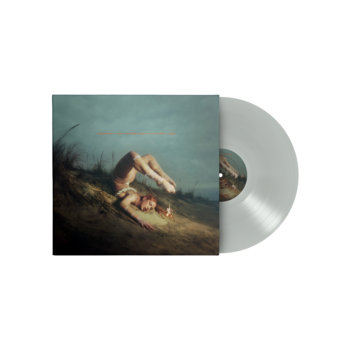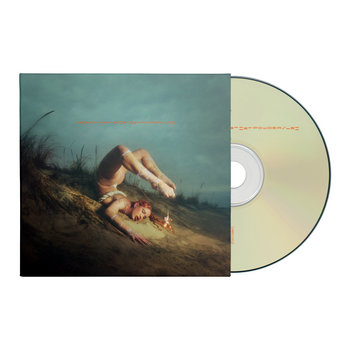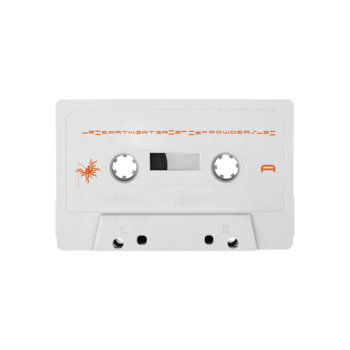 .
00:10 / 00:58
Merch for this release:
Vinyl LP, Compact Disc (CD), Cassette, T-Shirt/Shirt, Poster/Print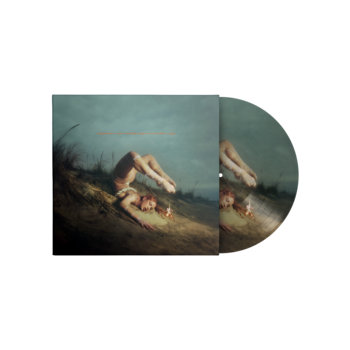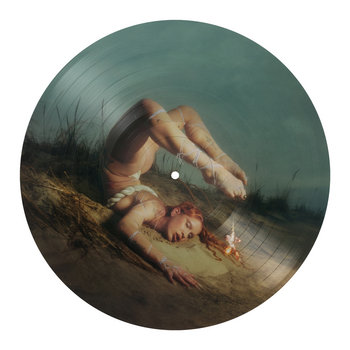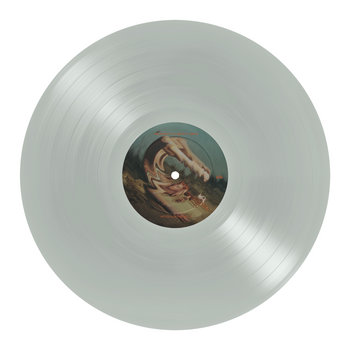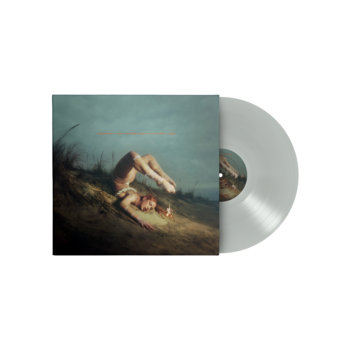 Between its steam-pressed beats, air-locked synth lines, and soaring, celestial melodies, it's easy to think of the latest Eartheater LP—Powders, the first of two planned full-lengths (the other is called Aftermath)—as her pop record. After all, her early work in Greg Fox's Guardian Alien project often felt like a frantic séance or a one-way ticket on a bullet train to pure transcendence (see: their dizzying Thrill Jockey debut and the side-long title track sequences of Spiritual Emergency). Eartheater's opening salvos for Hausu Mountain (2015's Metalepsis and RIP Chrysalis) were also wild and otherworldly, but listen closely, and you'll hear how they hint at the heavenly vocal hooks to come.
The clearest dot-connector for Powders is probably 2019's Trinity, a fantastical mixtape that quickly became a cult favorite. It was the first time Eartheater let outside producers like AceMo, Color Plus and Tony Seltzer past the pearly gates of her self-made sound world for an entire album. Listen to it alongside Eartheater's subsequent albums (Phoenix: Flames Are Dew Upon My Skin and its calming director's cut La Petite Mort Édition) and everything Eartheater has been working towards over the past decade starts to make perfect sense.
Namely her ever-evolving vision of what truly experimental pop tracks should sound like—a feeling reinforced by Powders' initial sessions at LA's illustrious Sunset Sound recording studio. To give you an idea of how storied its CV is, parts of Purple Rain and Pet Sounds were both recorded there. Not to mention Frozen hit "Let It Go," and the audio side of such Disney movies as 101 Dalmatians and Mary Poppins.
The latter is actually interpolated on Powders' speaker-panning opener "Sugarcane Switch." As strings rise with the tides of a lumbering bass line and palpitating drums, Eartheater sings about how "a spoonful of sugar" can "help the medicine go down on me." Her sly turn of phrase is more than a mere homage to Hollywood's favorite housekeeper; it's a telling sign of the scientific, and metaphorical, symbolism that lurks just beneath the album's surface.
Or as she put it in a press release, "Powders is a series of vignettes about the process of breaking things down. Once a substance is ground down to powder, it's in its tiniest molecular state, enabling it to then be integrated into something new."
Musically speaking, Powders finds much of its power in minimalism and making every last sound count. Striking a perfect balance between her orchestral side (the LEYA collab Angel Lust, the avant-garde chamber arrangements of Phoenix, the original piece she composed for Alarm Will Sound in 2019) and strengths as a singer, songwriter, and producer, its nine songs were sanded and polished at several different studios with the help of such close friends and collaborators as Casey MQ, Sega Bodega and Yves Rothman.
Not that you'd notice; Powders is an incredibly cohesive listen despite its moving parts and myriad co-producers. One reason may be Eartheater's tendency to reconcile her past with her present, whether that means cutting a devastating System of a Down cover ("Chop Suey," something she covered with an acoustic guitar in high school) or melding a rusty iPhone recording of her family playing mandolin, guitar and violin with cloudy effects and woozy vocals ("Salt of the Earth [H2ome]").
Centering its hi-def sound on slick breaks ("Crushing"), ecstatic choruses ("Pure Smile Snake Venom") and woofer-wrecking rhythms ("Powder") certainly doesn't hurt either. Ask Eartheater to sum everything up with a sentence and she'll tell you Powders is her "LA record". That's selling it short, though. To us, it sounds like it was pulled from another planet.