ALBUM OF THE DAY
Dorthia Cottrell, "Death Folk Country"
By Ben Salmon · April 24, 2023
​
​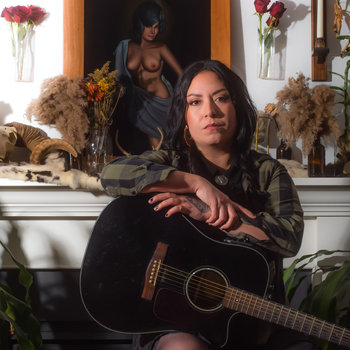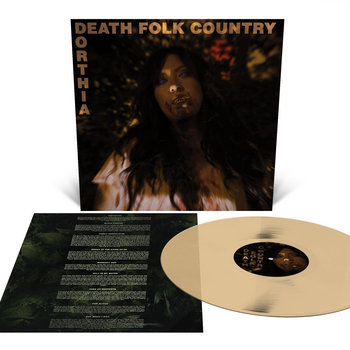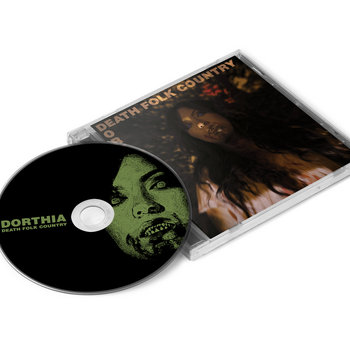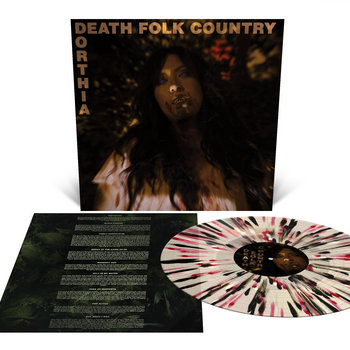 .
00:10 / 00:58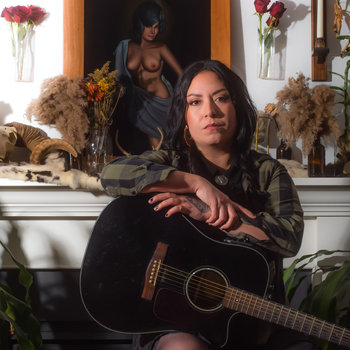 Merch for this release:
Vinyl LP, Compact Disc (CD)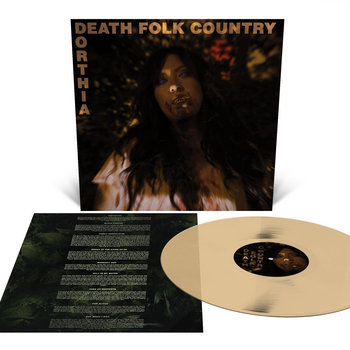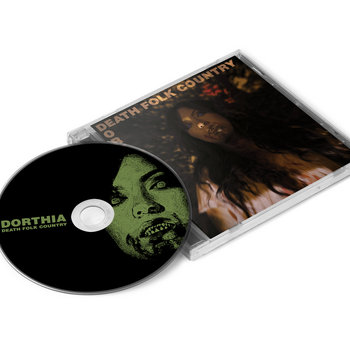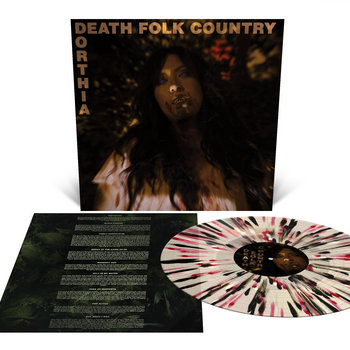 In 2013, the Richmond, Virginia doom metal group Windhand released its breakthrough album Soma, which earned attention far and wide thanks to the band's chest-cavingly crunchy guitar riffs and singer Dorthia Cottrell's otherworldly wail. Just a year and a half later, Cottrell pulled off a serious stylistic zigzag when she put out a self-titled solo album of quiet country-folk songs that showcased her versatility while retaining the dusky intensity of her full-band work. "I guess when I'm older I will understand," she sings on the twangy "Perennial," Dorthia Cottrell's penultimate track. "The passing of time is just a sleight of hand."
Speaking of time, eight years have passed since then, during which Windhand has released not one but two excellent albums of world-class doom. And now, Cottrell is back with her second solo set, appropriately titled Death Folk Country, which she explains thusly: "The title […] is partly me describing a genre that fits the sound, but it's also meant to be taken as a naming, a coronation of the world inside me."
That world is stranger, noisier, and even creepier than it was in 2015. Where the debut featured stark presentations of mostly guitar and voice, Death Folk Country's 11 tracks live in a world decorated with mournful strings and chimes, murky tones and echo, field recordings, ghostly vocal harmonies, Southern Gothic vibes, and an inescapable disquiet that belies the ease with which Cottrell unfurls her reflections on life, lust, love, and loss.
Death Folk Country is bookended by "Death is the Punishment for Love" and "Death is Reward for Love," two short instrumental pieces that feel like portals into and out of the album. In between, Cottrell hauntingly—and patiently!—paints a picture of black canyons, burning bodies, untimely graves, lonely souls, and lessons learned from a life lived in the narrow space between heaven and hell. At the center of the album is a four-song stretch that explores the corners of death folk country: "Family Annihilator," an infernal nursery rhyme-like chant with a droning backbone; "Effigy at the Gate of Ur," a beautifully heartbroken hymn; "Midnight Boy," a sinful tale built on grunge-y blues; and the seething "Hell in My Water," which is about as country as Cottrell gets here. "When I am sober, I'm mean," she sings against austere accompaniment. "God must've come down, put hell in my water/ 'cause I follow my sorrow upstream."
The album's final proper song is "Eat What You Kill," which finds Cottrell singing along to a simple acoustic guitar strum: "I've been thinking, I'm better off dead/ Does not matter what I do or I said/ Ain't no glory in a life lived too long/ Ain't nothin' special about singin' a song." That last line encapsulates Death Folk Country's greatest asset: expertly treading the blurry lines between light and dark; good and evil; life and death.