ALBUM OF THE DAY
Album of the Day: Dent May, "Across the Multiverse"
By Luke Ottenhof · July 28, 2017
​
​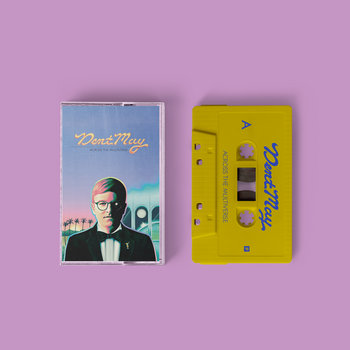 .
00:10 / 00:58
Merch for this release:
Vinyl LP, Compact Disc (CD), Cassette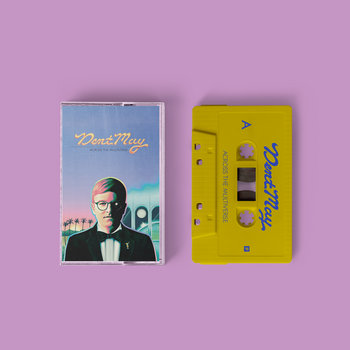 In just one sentence on his new record Across The Multiverse, Los Angeles musician Dent May travels from Hollywood heroism to complete fatalism. Over a wash of bright piano, strings, and a delightful bass groove, May croons, "I'm gonna live forever until I'm dead!" This is, in seven words, the story of his remarkable new album: it's about the indulgences of life and the inevitability of our destruction, buoyed by pillowy melodies and eclectic, retro sounds.
Originally from Mississippi, May moved to L.A. a few years ago. Across The Multiverse uses a rich sonic palette to explore the existential side of California glam: a collage of disco strings, crystalline guitars (with the occasional harmonized fuzz solo), and bright-eyed piano chording. Over the '80s pop thrum of "Picture On A Screen," he ponders our affection for digitized incarnations of people we may never meet, while the echoey, barroom-piano shuffle of "90210" finds him adapting to his new West Coast home. "Face Down in the Gutter of Your Love" brings plucky funk riffing and a string-driven, stomp-and-clap boogie breakdown to the fore.
May wants to engage earnestly with cotton-candy poptimism just as much as he wants to poke holes in those same enticing, falsified structures—and in doing so, he weaves a playful, warm soundscape over which to ponder our mortality and loneliness. Throughout the record, we're teased with the torturous hope that we might overcome our bleak realities. The magic of Across the Multiverse is that May doesn't have any easy answers, but the pop hooks lure us in, inviting us to suss out these universal ambiguities right alongside him.
—Luke Ottenhof