ALBUM OF THE DAY
Deeper, "Careful!"
By Will Ainsley · September 07, 2023
​
​
Merch for this release:
Compact Disc (CD), Cassette, Vinyl LP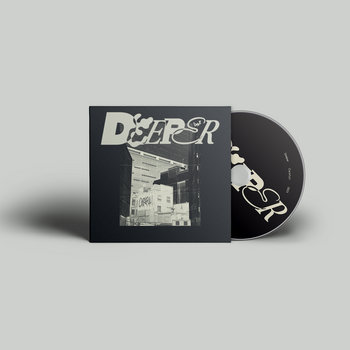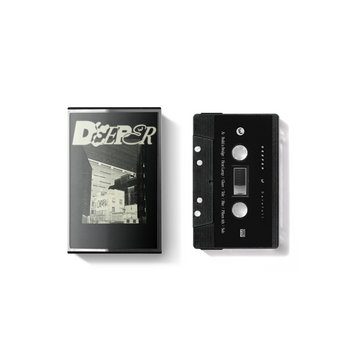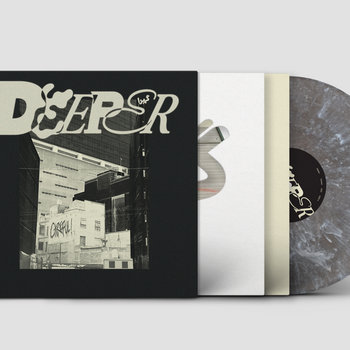 It's aptly named, at the end of the day. Careful!, the title of Deeper's third album, is a mantra that seems to run through its 13 handsome cuts like a cautionary message in a stick of Brighton rock. The Chicago quartet (Nic Gohl, Kevin Fairbairn, Drew McBride, and Shiraz Bhatti) are forever keeping a steady hand on the tiller—they ensure that for every crisp, scrubbed guitar line, there's a buttery synthesizer chord; for each clutch of blistering tunes, there's an electronic palette cleanser. Everything feels almost mathematically well balanced.
Artists seldom lavish such care and attention on dynamic contrast and structural shifts. Even those to which one might immediately compare Deeper can occasionally be accused of getting high on their own supply: Omni and Protomartyr are fine bands, but Deeper complicate their fondness for intricate, spiky guitars, motorik rhythms, and declarative singing with unashamedly pretty melodies, buttery synthesizers, and goth rock detailing. Singer and guitarist Nic Gohl's enigmatic—blank, even—lyrical statements such as "And when the trouble sets in" and "I heard the message" are contrasted by anthemic choruses like "It's the right kind of rhythm" or "I am blinded/ I am seeing things."
These switch-ups make for moments on each song that wrongfoot you. "Build A Bridge" begins like a jerky post-punk banger but morphs into something more big-hearted, complete with falsetto singing and a brash, almost trance-y keyboard melody—maybe it sounds a bit like The Killers when Brandon Flowers wore a sneer and you fully appreciated why they were named after a New Order music video Easter egg. It's telling that Gohl glosses Careful! as "pop music, basically." This is not to say it lacks character or is particularly chorus-focused, but that it has pop music's deftness, its immediacy. There might be a minor chord that seems to say "this is sad, and what of it?" or a brilliantly whistle-able melody. "Tele" has the feel of a long-lost Cult or Nine Inch Nails classic, while "Bite" begins as The Cure-by-numbers but soon opens up with the additions of a massed chorus of voices and beautiful, chiming guitar parts; "Pressure" is a wistful sonic goodbye-wave, the kind of thing that might soundtrack the denouement of a last-summer-of-freedom-type indie film.
Careful! is packed with this vein of Great Songs, Great Songs that boast melodies on which you could mortgage a speedboat—think The Cars, or XTC, or even TOY's severely underrated 2016 third album Clear Shot (which shares a similar sonic palette with Careful!). Here, Deeper have made restraint sound totally freeing.