ALBUM OF THE DAY
DeathCollector, "Death's Toll"
By Colin Williams · June 23, 2023
​
​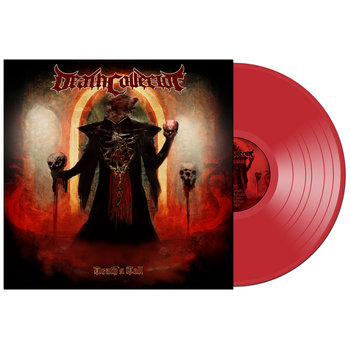 .
00:10 / 00:58
Merch for this release:
Vinyl LP, Compact Disc (CD)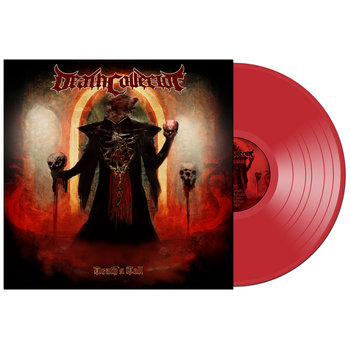 Old-school death metal had a huge moment at the end of the 2010s. Records that paid homage to early '90s greats were in abundance, which fit the zeitgeist: Culture-war battles that had cooled raged once more; grunge-inspired fashions returned; blast beats, growls, and grimy guitars were in, baby. That initial boom spawned a broader revisiting of classic styles of extreme music. But even as the OSDM craze gives way to more subtlety and depth, some sounds remain evergreen. "Bolt Thrower" continues to trend on Twitter every so often, as old heads rediscover the classics and new fans spin records like …For Victory for the first time. The UK's DeathCollector, anchored by Bolt Thrower alumnus Andrew Whale on drums, marries these old-school sensibilities with contemporary pugilism, and their inaugural full-length, Death's Toll, contains the best of both worlds.
Production plays a major role here. While today's death metal tends to lean toward either self-conscious retro scuzz or an ultra-refined sheen, Death's Toll opts for a "raw and unbridled" style without feeling like a self-conscious tribute to times gone by. Recorded in multiple countries, Death's Toll still feels alive and immediate. It's of a piece with the accidentally-on-purpose balanced production of many early death metal milestones. The songwriting also walks the line between familiar and fresh, aided by shapeshifting riffs from Mick Carey (also of Ireland's Zealot Cult). "Coarse Visions," one of the album's highlights, fades in with springy bass and thundering drums before Carey's guitar boils over. "A Taste of Ichor" is another meaty helping of riffs that features some midtempo doom sections. Both clock in at around four minutes—not too short; not too long.
These newer tracks build on what the band explored on their inaugural three-track EP, Time's Up. All three of those songs appear on Death's Toll; however, the restraint of Gord Olson's production on the latter makes what had already been structurally sound compositions sound like classics by comparison. These digital recordings sound warmer, and put the churning guitar, Kieran Scott of Ashen Crown's forceful vocals, and of course, the massive rhythm section, on an equal footing. The result is 38 minutes of timeless death metal.