ALBUM OF THE DAY
Danny Brown, "Quaranta"
By Dash Lewis · November 17, 2023
​
​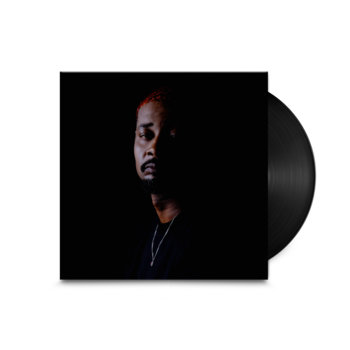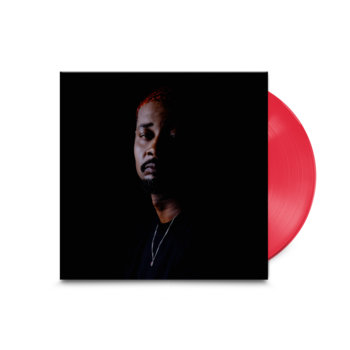 .
00:10 / 00:58
Merch for this release:
Vinyl LP, Compact Disc (CD)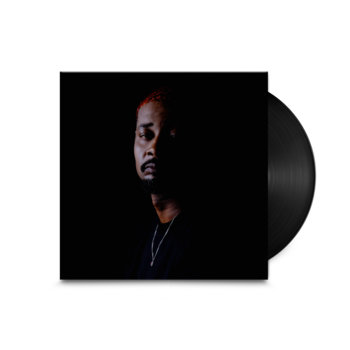 A minute and a half into "Year Zero," a standout track on billy woods's Maps, Danny Brown howls his trademark "Check!" as the beat drops out for a split second. He proceeds to unspool a thrilling half-written, half-freestyled two-minute verse, as wild-eyed and manic as anything he's put to tape. It's one of the year's best rap performances—and he doesn't remember recording it at all. In a harrowing, brutally honest interview with Rolling Stone, Brown recounts a decade-plus descent into the blurry depths of drug use and alcoholism, how the Covid-19 lockdown exacerbated his substance abuse, and the looming feeling that he could only regain control by dying. In March, Brown checked himself into rehab. Now, several months sober with a healthier outlook on life, he's back with the years-in-the-making Quaranta, his most vulnerable album to date.
Brown worked on Quaranta (which means "40" in Italian) before getting help, and it very much sounds like a man zeroing in on rock bottom. Though the jittery first half feels akin to XXX or Atrocity Exhibition's paranoid, drain-circling vibe, it's more chest-wheezing than jaw-clenching. In the past, beats could barely contain Danny Brown; he'd hurtle across songs like a car driving off a cliff. Here, his voice still rises to those maniacal peaks, but he restrains himself more, blending into the sonics rather than tearing them apart. You can hear Brown realizing that hard living is taking its toll.
The record's second half has the serotonin-depleted mood of a multi-day hangover. The tempos trudge and Brown's usually animated voice turns dour, rarely rising above a heavy-lidded mumble. It's some of his most profoundly sad work. On the aching "Down Wit It," Brown gingerly steps through Paul White's atmospheric synths, recounting how his out-of-control behavior dissolved his relationship. "Hanami" finds Brown in the midst of an existential crisis, lamenting how things that usually bring him pleasure—making music, drugs, booze—don't work anymore. He hasn't lost all hope, reassuring himself that life is a blessing, but he's cognizant that a change needs to happen.
For all its bloodletting and heartache, Quaranta is still a reminder that few can outrap Danny Brown. Despite the depths he plumbs, Brown's pen remains as sharp as ever, his flows inventive and fresh 20 years into his career. "I still love hip-hop," Brown asserts in that Rolling Stone interview, and it comes through clearly on songs like the generation-spanning production of "Y.B.P." or the MIKE-assisted barfest of "Celibate." Quaranta is a milestone in Brown's career, a fitting end to the past decade's spiraling self-destruction, a cathartic clearing of space, and an assertion that Danny Brown is still alive, ready to embrace what comes next.