ALBUM OF THE DAY
Conclave, "Conclave"
By Matthew Ismael Ruiz · June 18, 2021
​
​
Merch for this release:
Vinyl LP, Vinyl, T-Shirt/Apparel, Poster/Print,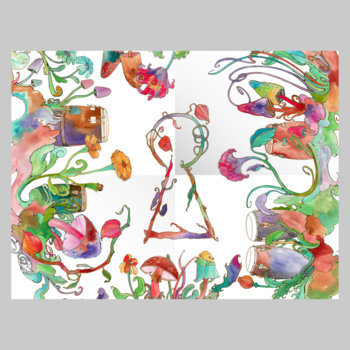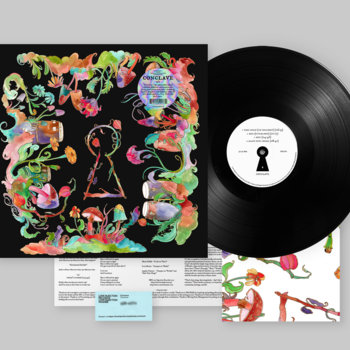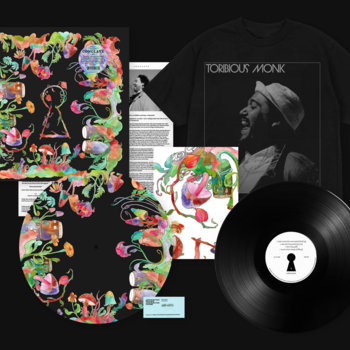 La clave, the rhythmic pattern from which rumba, mambo, salsa, and many other Latin musical styles are derived, is the heartbeat of Afro-Caribbean music. Literally translated as the "code" or "key," it reveals the common thread between the rhythms brought by the enslaved from the African continent and the various contemporary genres they birthed.
The spoken word intro to Conclave's self-titled debut helpfully explains some of the etymology of the group's name—for Spanish speakers, at least—but Conclave is an experience best felt rather than explained. The ten tracks that follow feel like the soundtrack to a neighborhood block party,
Conclave's bilingual collage of jazz, funk, house, and soul was shaped by many hands, but it's ultimately the brainchild of Cesar Toribio, a Brooklyn-based Dominican-American multi-instrumentalist from Tampa with a soulful voice who studied jazz at Berklee and fell in love with Theo Parrish one fateful summer in Ibiza. Aiming to draw a throughline between James Brown, Juan Luis Guerra, and Joshua Redman, Toribio weaves funky basslines with analog electronic textures from vintage synths into a style distinctly his own. Songs like "Twice," a nearly unrecognizable G-funk twist on Little Dragon's somber ballad, carry the loose swagger of confident improvisation, breathing with and through the clave rhythm and infusing it with new life. It's more evidence that la clave is alive and well, evolving from generation to generation, in conversation with itself and the world at large.