ALBUM OF THE DAY
Circuit des Yeux, "-io"
By Miles Bowe · October 22, 2021
​
​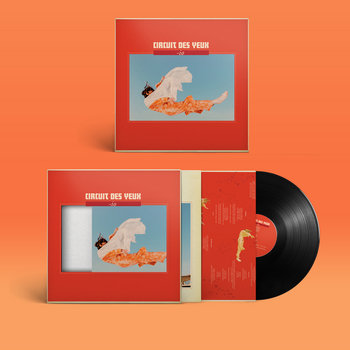 .
00:10 / 00:58
Merch for this release:
Vinyl LP, Compact Disc (CD)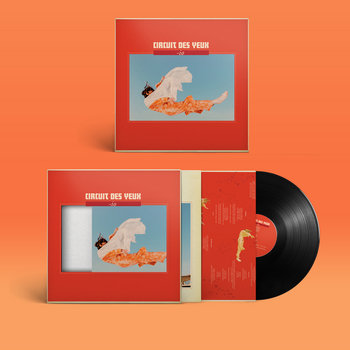 Circuit Des Yeux, the main musical outlet of Chicago-based composer Haley Fohr, has undergone a remarkable transformation in recent years. Early albums like 2011's harrowing and heartfelt Portrait pulled listeners into an insular world using only Fohr's guitar and her haunting, multi-octave voice. Gradually, she began opening the project to trusted collaborators, first on 2013's Overdue and 2015's In Plain Speech and later as Jackie Lynn, a cocaine-dusted alter-ego backed by Chicago synth jammers Bitchin Bajas. On her new album -io, Fohr expands her vision to include an entire orchestra, while working alongside returning collaborators including Cooper Crain (Bitchin Bajas) and Whitney Johnson (Matchess), to towering results.
-io begins with a long exhalation, the kind of big, deep breath you take before diving underwater, or sharing a difficult story. But at the point where Fohr's breath should dissipate, it instead bends, bleeds, and builds into an entire orchestra, rising to a screaming crescendo that introduces the crisp drums and sweeping strings of "Vanishing." If previous Circuit Des Yeux albums allowed listeners to sink into them, "Vanishing" drops you in free fall alongside crashing drums and dive-bombing orchestration, as Fohr sings of "fading, falling, melting…" in soaring baritone. She's described -io as being inspired by experiences with PTSD, and the album's most dizzying moments capture the disorienting, time-looping sensation of what can follow in the aftermath trauma. "Follow it around like a dog on a leash," she intones on standout "Dogma" over clipped drums, feverish organ, and spiraling guitar, conveying a feeling that's often painfully, terrifyingly ineffable.
Fohr's arrangements on -io are staggering, opening, and contracting with total fluidity even across a single song. "Argument" recalls early Scott Walker in both its vocal delivery and orchestral flourishes, which shift like pressure points from majestic to mournful before arriving at a coda of acoustic guitar. Upon reaching the delicate strings and intermingling piano of the moving closer "Oracle Song," -io feels less like a simple expansion of Circuit Des Yeux and more like a culmination of all the different stages of Fohr's career. "I think I've reached the point in my career where I want to make something bigger than myself and I have to rely on other people," Fohr once told me in an interview for 2015's breakthrough In Plain Speech. With this masterful album, she's made something that feels bigger than us all.