ALBUM OF THE DAY
Chouk Bwa & The Ångstromers, "Vodou Alé"
By Ann-Derrick Gaillot · May 22, 2020
​
​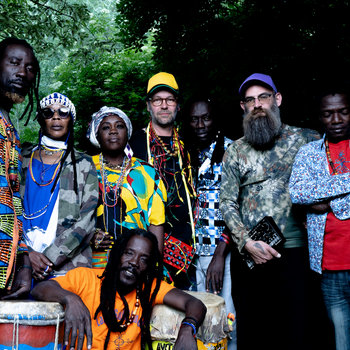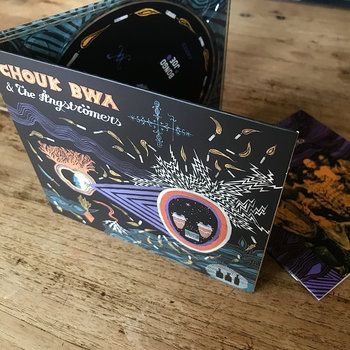 .
00:10 / 00:58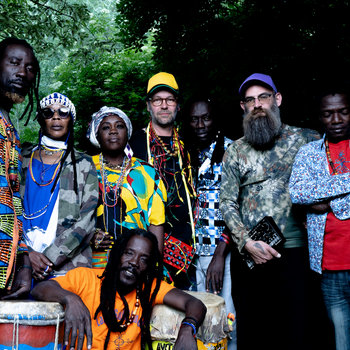 Merch for this release:
Compact Disc (CD), Cassette, Vinyl LP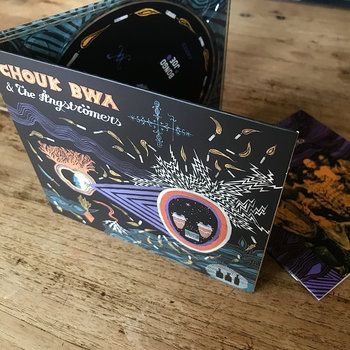 Vodou Alé, the debut full-length by the six-piece muzik rasin, or roots music, band Chouk Bwa and dub duo The Ångströmers, is a rapturous, 38-minute ceremony. With its roots in Haitian Voodoo, Chouk Bwa's music is built on the sound of traditional hand and stick drums, which pound out hypnotic, cyclical rhythms. From the triumphant opening rhythm—which pulses through a layer of misty synth like a beating heart beneath the skin—the album conducts experiments with texture and pacing, resulting in a series of tracks that as enthralling as they are invigorating.
Throughout, the drum trio of Gomez "Djopipi" Henris, Sadrack "Mazaka Lakwa" Merzier, and Jean Rigaud Aimable layer complex patterns on top of one another, bringing each song to its energetic brink, then expertly reigning it back in again. Meanwhile, sandy-voiced singer Jean Claude "Sambaton" Dorvil and the chorus of Maloune Prévaly and Edèle "Sasufi" Joseph offer spiritual call-and-response melodies that stir the soul, regardless of whether or not you understand its lyrics about resilience and salvation. Nicolas Esterle and Frédéric Alstadt—The Ångströmers—add rumbling, humming bass synths that rise and fall with the energy of the drums. Attentive sound design—like the deep, hollow drum warbles that are drawn out and oscillated on instrumental track "Kay Marasa Dub," or the carefully placed, amplified cricket sounds and electronic twinkles on semi-acapella track "Peleren"—create moments of intimacy and tactility. Vodou Alé is a joyous blend of ancient and contemporary sounds, an example of the innovation that can happen when artists build bridges across different musical eras and genres.