ALBUM OF THE DAY
Children of Zeus, "Balance"
By J. Edward Keyes · June 03, 2021
​
​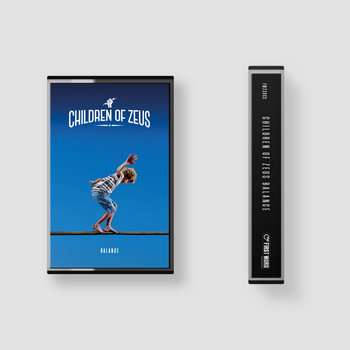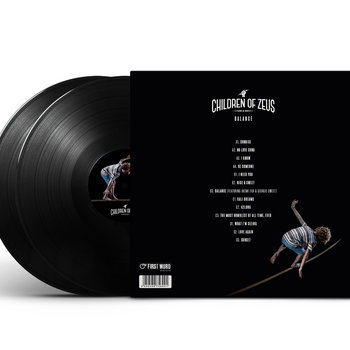 .
00:10 / 00:58
Merch for this release:
Compact Disc (CD), Cassette, 2 x Vinyl LP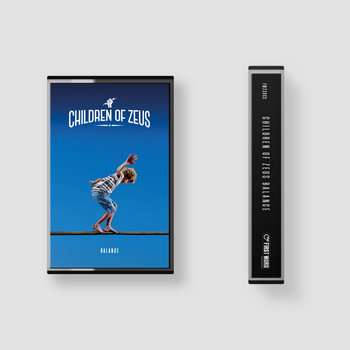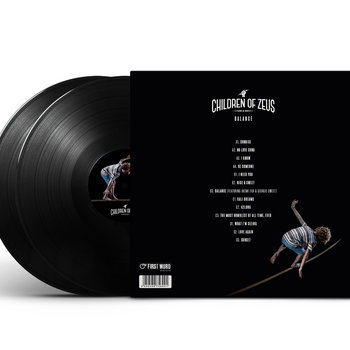 On their excellent 2018 album Travel Light, the Manchester duo Children of Zeus staked their claim as the rare pop act capable of elegantly tackling grown-up subject matter. Many of its songs center on the idea of aging, but rather than relying on hamfisted sermonizing or creaky complaints, Tyler Daley and Konny Kon present everything with a tenderness and vulnerability that made each song feel distinctly lived-in.
That same sense of humanity is on display on their follow-up, Balance, which the pair largely produced themselves, and which musically operates in a mode that's even subtler and quieter than its predecessor. As the title implies, the album is about finding a middle ground, and lyrically, its songs swing gracefully between the extremes—from the opulence of "Cali Dreams" (which includes a clever nod to 2Pac's "California Love") and "The Most Humblest of All Time, Ever" to the hushed brokenness of "Be Someone" and "Love Again." Often, the back-and-forth occurs within the space of a single song: on the arresting opener "No Love Song," Daley laments "Got the emotions of a stone, expecting me to write a love song," and later, on "I Need You," Daley sets up a ballad of romance that Kon then spikes with doubt: "Losing love, learning lifelong lessons/ …too proud to beg, to ashamed to assure you." The interplay between the duo mirrors that same duality: Kon is a deeply emotive rapper with a distinctive, grainy voice, and on songs like "I Need You," it acts as the perfect counterbalance to Daley's lithe, elegant singing style.
But for all of that lyrical back-and-forth, what makes the album work so well is that, musically, it's all of a piece. Like early albums by Maxwell and The Foreign Exchange, much of Balance favors low-lit, jazz and R&B arrangements, leaning on prominent, cruising basslines and sparkling keys. This makes it feel not so much like a collection of songs as a single unified suite, with different movements that surge and recede. (That it's bookended by a pair of brief pieces titled "Sunrise" and "Sunset" only amplifies this feeling.) On high points like the title track, they hit on a crackling groove that recalls the classic era of the Soulquarians. That cohesiveness gives the album depth and richness; like Travel Light, Balance is an album unafraid to explore the complications that occur the deeper you get into life. That it handles them with such skill and sensitivity is a testament to the group's sure hand.