ALBUM OF THE DAY
Chief Adjuah, "Bark Out Thunder, Roar Out Lightning"
By John Morrison · July 27, 2023
​
​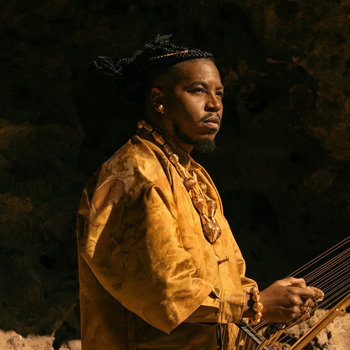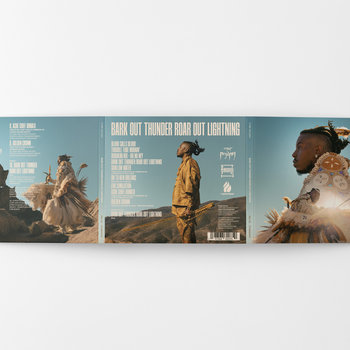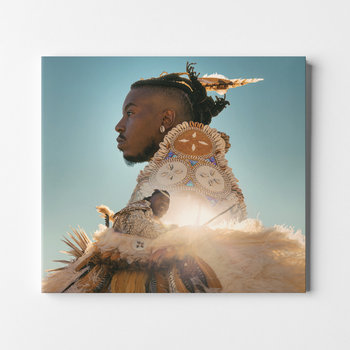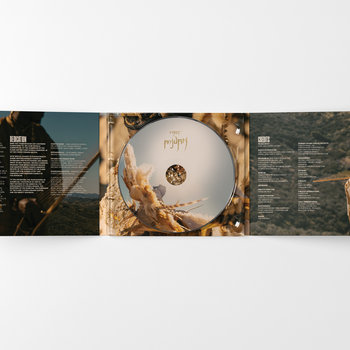 .
00:10 / 00:58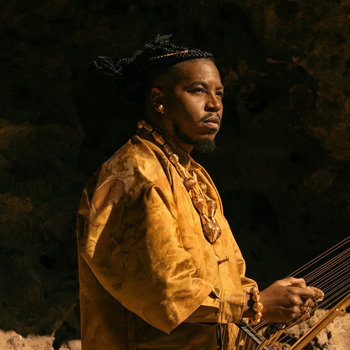 Merch for this release:
Compact Disc (CD), 2 x Vinyl LP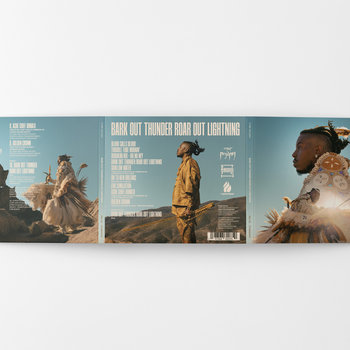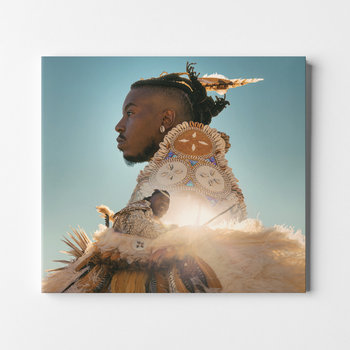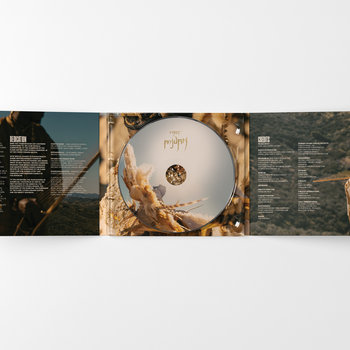 In a 2017 interview, bandleader and multi-instrumentalist Chief Xian aTunde Adjuah said of his hometown of New Orleans and its history as the birthplace of jazz: "You can make the argument for New Orleans being the only place in the continental United States where an African wouldn't be killed if they had a drum." As Adjuah explained, the music of enslaved Africans was not banned in New Orleans as it was in many places throughout the Western world. In New Orleans, Africans were allowed to retain the complex musical traditions they brought over the Atlantic and inject an African sound into an American musical and social context.
Adjuah's new album Bark Out Thunder, Roar Out Lightning gives us a glimpse of what a free, forward-looking Black musical form can be. With his voice and a self-designed electric bow/harp at the forefront, the music on Bark Out Thunder is deeply rooted in African tradition and unfettered by the constraints of any Western concept of genre. The hypnotic opener "Blood Calls Blood" is followed by "Trouble That Mornin'," a tune where propulsive hand drumming anchors soaring vocals. Here, the song's lyrics remind listeners that it has been 500 years since the onset of colonialism and the slave trade while evoking the names of the Yoruba orishas Shango and Yemaya. "On To New Orleans (Runnin' in 7s Redux)" strips things down to the core with a complex mixture of percussion elements that display African drumming in all its orchestral glory. 
A powerful melding of West African and Black American sensibilities, Bark Out Thunder, Roar Out Lightning speaks to the multitudinous nature of our diaspora. Both the blues and jazz live inside these songs while Malian ngoni music whispers throughout like a distant memory. Although fully grounded in the past, this is a daring contemporary work that reminds us of all the things that our ancestors cherished and kept safe for us to have in the future.