ALBUM OF THE DAY
Cheri Knight, "American Rituals"
By Erin Margaret Day · August 08, 2022
​
​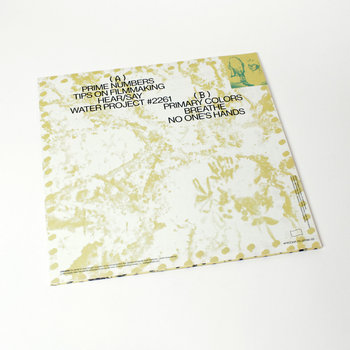 .
00:10 / 00:58
Merch for this release:
Vinyl LP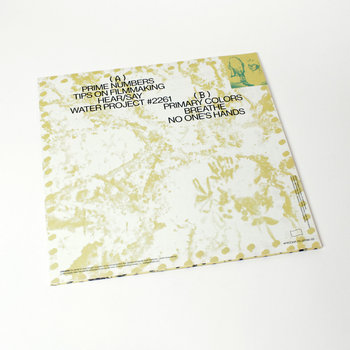 When Cheri Knight arrived in Olympia, Washington in 1979, it was not the hotbed of underground music it was soon to become through Bruce Pavitt's Subterranean Pop fanzine and the founding of K Records. Despite being the state capital, it was a dreary and largely abandoned small town, with little happening beyond the mundane work of government agencies and the bars regularly attended by the people who carried it out. But there was a secret Olympia tucked away in the woods on the periphery of town based around the Evergreen State College; an experimental school with no grades, fraternities, or sports, where students created their own independent and interdisciplinary courses of study. Importantly, the school featured an electronic music studio with a Buchla synthesizer, two larger recording studios, and many audio engineering students needing projects to hone their skills with very few limitations on studio time.
Knight had been fascinated by synthesizers since witnessing a modern dance performance to "Air on a G String" by Wendy Carlos as a child. Coming from a musical family, she took piano and clarinet lessons but was never interested in learning to read music. When making her first recording at Evergreen—a microphone test that turned into a vocal chant called "Vocalise"—Knight says in the liner notes of American Rituals that she "was finally able to find the visual ground for the sounds [she] wanted to make." The experimental music she began composing is thus deeply informed by her synesthesia.
The songs on American Rituals were composed contemporaneously with Laurie Anderson's Big Science, and there's a definite similarity in their separate experimental explorations; you can hear a lot of different threads in American music converging simultaneously. But where everything about Anderson's dulcet female sounds of doom feels meticulous and intentional, Knight's work is guided by play and live experimentation in the studio; the lyrics to her songs were often the first thing that came to her mind.
Knight's music took its inspiration principally from minimalist composers like Steve Reich, Philip Glass, and Terry Riley and experimental ones like John Cage and Pauline Oliveros, who Knight actually studied with at the Zen Arts Center in Mount Tremper, New York. The time Knight spent studying with Oliveros and her then-partner, the performance artist Linda Montano, brought on the incorporation of more avant-garde performance practices and influences from Buddhism, particularly in the song "Breathe," which pairs a seemingly calming vocal with an unsettling bassline. The repetition of phasing-heavy songs like "Prime Numbers" and "Hear/Say" are additional evidence that music was a form of meditative practice for Knight. "Tips on Filmmaking" and "Water Project #2261" show off more of that minimalist influence, as well as the generous collection of instruments in the studio at Evergreen, featuring marimba, piano, vibraphone, and glockenspiel. "No One's Hands" tells the story of Knight's meeting with acclaimed poet Diane Wakoski in hushed whispers beneath a reverential, harmonious chant over the course of 12 fascinating minutes in which half of the pleasure is trying to make out the story. And if you really listen, you can hear Heather Lewis's future heartfelt a cappella rippers with Beat Happening breathe inside of "Primary Colors," too.