ALBUM OF THE DAY
caro♡, "Heartbeats​/​Heartbreaks"
By Ed Blair · September 07, 2021
​
​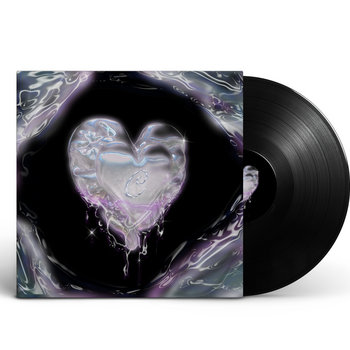 .
00:10 / 00:58
Merch for this release:
Vinyl LP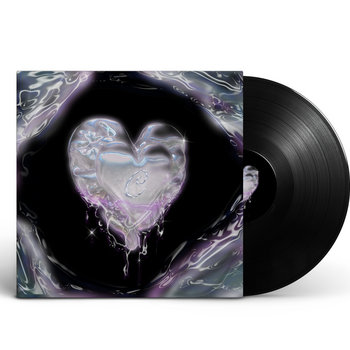 The debut record from caro♡ (the lead singer of Planet 1999, PC Music's first full band signee), Heartbeats/Heartbreak, is a bit of a departure from the Trapper Keeper, kitchen-sink aesthetic of her band, where new wave bass lines slam up against candy-colored synths and 90's R&B beats. On Heartbeats/Heartbreak, the singer works in a decidedly more oceanic palette—sometimes quite literally: one instrumental interlude ("7 waves") layers shimmering synths over the sound of crashing waves.
The positively whale-like intro "le grand bleu," provides the perfect mix of ominous beauty before caro♡ launches into anxiety anthem "hide me here," on which her vocals compete with skittering drum beats and bright synths, with lines like, "The noise is tеaring me apart, please keep mе safe and sound," nearly swallowed in the turmoil. The tape warble interlude "moonrise," gives way to "over u," which feels like the midway point between labelmate Hannah Diamond's pristine pop and the vulnerability of Pop 2-era Charli XCX. These first few tracks establish a pattern that the rest of the album follows: An emotionally heightened vocal track, with a more calming instrumental close by.
In the way that PC Music is often tied to internet culture, Heartbeats/Heartbreak feels similar to those muddy YouTube remixes of pop songs that replicate the sound of listening to a party through a bathroom wall: Sad, isolated, but with the potential to be part of something larger. "​​If your heart breaks, then your heart beats,"  caro♡ said in an interview with DIY. Even if you have to duck into the bathroom to regain your composure, by the time the music-box tones of final track "do you believe in forever," hit, you'll be ready to be back on the floor.