ALBUM OF THE DAY
Bnny, "Everything"
By Elle Carroll · August 19, 2021
​
​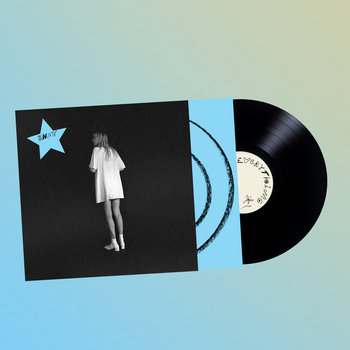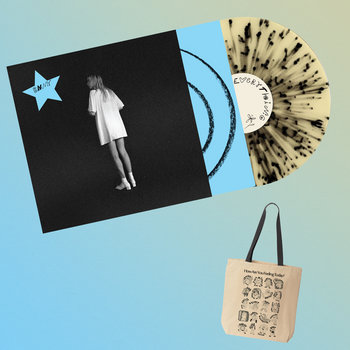 .
00:10 / 00:58
Merch for this release:
Vinyl LP, Compact Disc (CD), T-Shirt/Apparel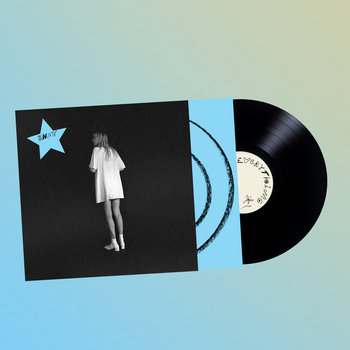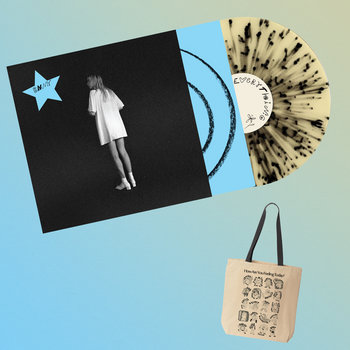 The musical touchstones of Bnny's debut LP, Everything, are predominantly post-'60s garage and the sadder side of '90s indie, maybe some meditative 2010s ambient. Its central theme—death—is slightly older.
Making music about death has a fair amount of precedent. There's Hospice and Carrie & Lowell, "Candle in the Wind" (first written for Marilyn Monroe, then rewritten for Diana), and Pink Floyd's "Shine On You Crazy Diamond." There's second-line brass bands, baroque requiems, and Gregorian chants from the Middle Ages. There's evidence of funerary music stretching back to Ancient Egypt and images of lute players inside their tombs. So long as people keep dying, we keep singing them out.
But there is no "we" in Everything. There is only Bnny frontwoman Jess Viscius and the notable absence left by the death of her partner, a void she leans into physically on the cover. She addresses this absence by name in a papery whisper exactly once on the record during "Dreams," begging him to "Come to me in dreams/ Good or bad, I'll take anything." Grief will do that to you.
Although Mazzy Star and Soko are natural reference points here, Everything still has its fiery side. Viscius is prone to flashes of psych-rock recklessness that mediate a shrugging nihilism, particularly on "Promises." She's downright combative on the garage-y "Take That Back," claiming that she would rather not fight, but that "I just want to say you're wrong/ And baby I'm right." She's shadowboxing and she knows it. She doesn't care.
It can't last. Viscius is too deflated by grief to throw punches at someone she misses for a full album. She tends to exhaust herself before most of the songs finish, leaving the outros to the band. She's unconcerned with specifics, singing that "you remind me of a place I used to know" and "a feeling I once had" on "Blind" without elaborating on what that place or feeling might be. She feels no need to dream up brand new metaphors for grief or death, singing instead about delicate hearts and dying flowers. If other people find that clichéd, so be it.
And for the most part, other people don't exist on Everything. They appear only to stupidly tell her life goes on, which she dismisses on "Thaw" (the comedown from "Take That Back") with a simple, "Don't they know they're wrong?"
In other words, Everything has no use for the living. As for the dead? He makes his presence known on 54-second closer "Voice Memo," a hardly-even-a-demo of Viscius and a man's voice harmonizing over acoustic guitar. Death is the end of everything, but it also has a unique power to imbue the mundane with the outsize significance of remembrance. Placed at the tail end of the album's exasperation and sorrow, it's a uniquely stirring moment. And so the lineage—and that deeply human need to sing each other out—continues.