ALBUM OF THE DAY
Blues Lawyer, "All in Good Time"
By Ethan Beck · February 14, 2023
​
​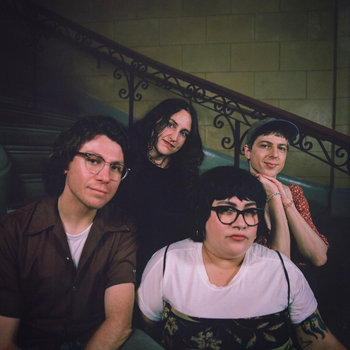 .
00:10 / 00:58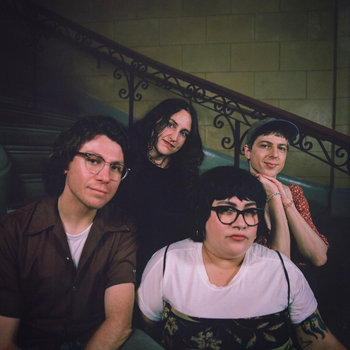 Merch for this release:
Vinyl LP
"Shaking with a cigarette, I feel fifteen again," sings Rob I. Miller on "Someone Else," a nervous yet disarmingly upbeat song off Blues Lawyer's latest All in Good Time. From the song's Lemonheads-esque tone to the snarling guitar solo during the bridge, "Someone Else" serves as a microcosm for the rest of the record, a great jangly pop album that finds its footing in the small, melancholic moments that appear between big feelings. As soon as you put the record on, it's clear that this record springs to life through its lyrics. The album's opener "Chance Encounter" commemorates a partner's old haunts ("that restaurant that let us eat for free") and all the ways to show you still love someone, aware of how those things can be both bittersweet and wonderful.
While the history of grown-up guitar pop bands attempting to turn teenage emotions into something transcendent is long and varied, it's in the little details where Blues Lawyer carve out a confident niche in well-trodden territory. "Return Policy" picks up where "Someone Else" leaves off, drummer/vocalist Elyse Schrock demanding to be taken back to where their partner first found them over steady, fuzzed-out guitar riffs. It's a sharp, sticky song that recalls the best of '90s power pop but excels due to its finer qualities, notably how each chord progression in the verse is punctuated with a quick hit of guitar harmonics. There's also the chorus, awkwardly lurching forward before being smoothed over by Schrock's harmonies.
Blues Lawyer bring personality to a familiar framework by not allowing for much space between every small heartbreak and disappointment. Each pensive moment is given exactly enough time to breathe before the band moves on. The straightforward, genuine nature of songs like "I Won't" or "Nowhere to Go" is only emphasized by their conciseness. Miller's wistful vocals make the latter one of All in Good Time's most wrenching songs, while on "Understood," Ellen Matthews steals the whole tune with a 15-second guitar solo.
Much of All in Good Time chronicles the more bummer aspects of adult life––from uncertainty in relationships ("Second Chance") to terrible wages ("Salary") with lived-in conviction––but its the band's optimism that proves most memorable. "Scenic Route," with its mechanical floor tom–oriented drum beat and charmingly simple melody, is a weary smile of a song. Like the best moments on All in Good Time, the highlight is the earnestness: "I can't wait until we can talk about the future we're about to share."