ALBUM OF THE DAY
Album of the Day: Bei Bei & Shawn Lee, "Year of the Funky"
By Richard Gehr · July 19, 2017
​
​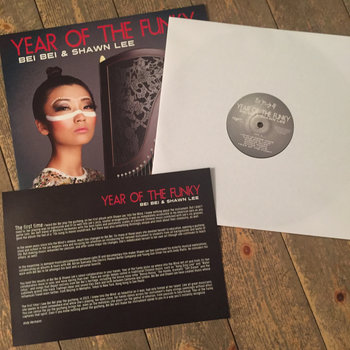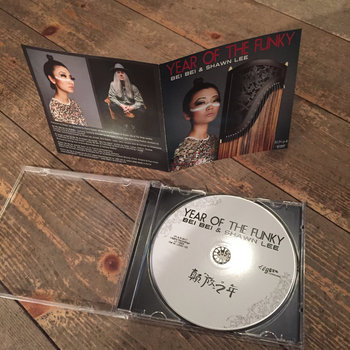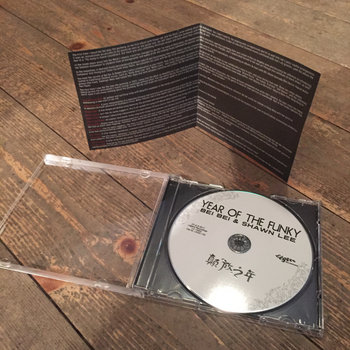 .
00:10 / 00:58
Merch for this release:
Vinyl LP, Compact Disc (CD)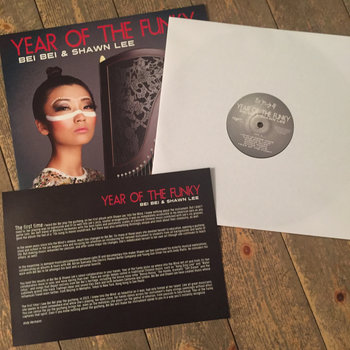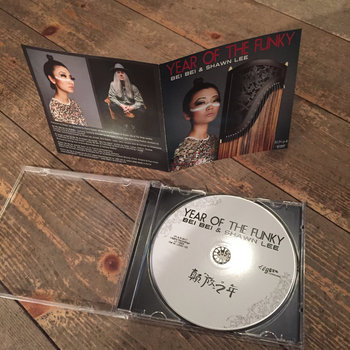 Chinese-American guzheng player Bei Bei and Kansas-bred expatriate producer Shawn Lee keep their East-meets-West synergy simple yet effective on their second album together, Year of the Funky, following 2010's Into the Wind. Lee provides a series of contrasting backgrounds for Bei Bei's unlimited variations on the five-foot-long, twenty-one-stringed guzheng—plucking the strings with her right hand while sliding, kneading, shivering, and bending notes with her left. While Lee is a master of digital samples and beats, every note Bei Bei plays enjoys its own life and meaning.
On "Love in Hong Kong" and "Year of the Funky," Bei Bei improvises inventively over Lee's dance beats. Her guzheng sounds particularly rich accompanied by mallet instruments, as on "Purple River," where she deploys tactically precise quavers over Lee's four-on-the-floor. But her playing displays a different quality entirely on tracks like the traditional Chinese folk song "Water Lotus," which she performs subtly behind the beat, over Lee's liquid bass lines and hand percussion.
The duo extend their parameters on "Black Nylon," a guzheng boogie punctuated with sharp attacks, and "Danxia Disco," a modern take on happy hour at the Hong Kong Hilton circa 1982. The duo's elegant minimalism comes together sublimely on closing track "For Your Smile," in which Bei Bei duets poignantly with herself over Lee's retro beats. And insofar as the guzheng has been around for longer than two millennia, who's going to accuse anyone of being behind the times?
—Richard Gehr