ALBUM OF THE DAY
Bad Breeding, "Human Capital"
By Kerry Cardoza · July 05, 2022
​
​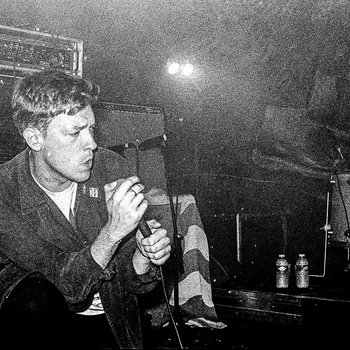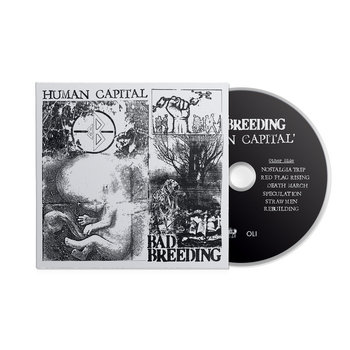 .
00:10 / 00:58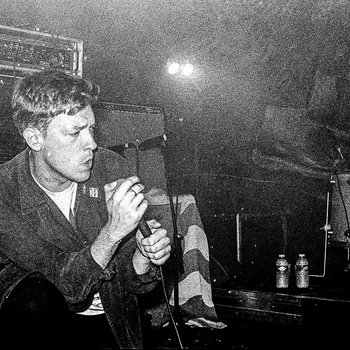 Merch for this release:
Compact Disc (CD), Vinyl LP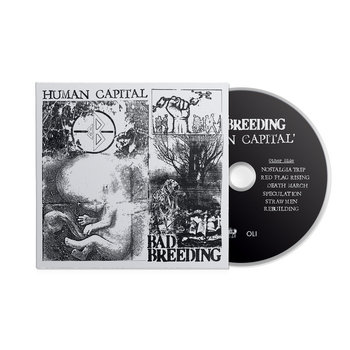 If there is an overarching theme to UK punk band Bad Breeding's latest full-length, it's the idea that "individualism cannot save us," as their collaborator and friend Jake Farrell writes in an essay that accompanies the record. The tracks here, continuing in the same tenor as earlier releases, aren't simply diatribes about the failure of neoliberalism, the war on the working class, and the horror of climate change. Instead, in complex layers of sound and lyrics littered with specific references, Bad Breeding offers a viable path forward: envisioning a future unfettered by the state and finding power in solidarity.   
That vision is at the core of the opening track, aptly titled "Community." It's sprawling and aggressive, with a gloomy aura and violent riffs that cut in and out. Vocalist Chris Dodd details the depleted societal conditions of life under late-stage capitalism—hinting at state violence against workers, such as the 1984 attack on striking miners in Orgreave. But the song ends on a note of hope, where the people "carve out a brand new way."
The title track, a mini-epic at almost five minutes long, further dials in on the cold efficiency of capitalism and its desire to wring value out of human lives. Like several tracks here, it has a dark post-punk feel, with a heavy bassline, anxiety-inducing riffs, and an extended wash of feedback. Though sonically this record is more pared-back than 2019's Exiled, there is plenty of variability; this is an album that warrants repeat listens. "Joyride," an absolute ripper, has experimental guitar stylings in the vein of No Age and heart-racing drumming. There is also more straightforward hardcore fare, such as "Nostalgia Trip," which has an absolutely brutal breakdown.
Dodd has spoken out about the lack of radical thought and practice  in contemporary punk, the futility of simply bitching about the state of the world or parroting cliched nihilistic views. Being an artist means having a platform, and Bad Breeding is intent on using that platform to share ideas and offer opportunities for solidarity, through benefit shows and fundraising efforts for their hometown of Stevenage, England as well as for other global causes. Bad Breeding's focus on Stevenage, a planned community developed after WWII, is also notable. The band has commented on the way the state has abandoned the working class community; though it's less than 30 miles from London, there is a rising housing crisis, among other issues, for which it's frequently victimized in the press. Rather than fleeing town for greener pastures, Bad Breeding has only rooted more deeply, putting Stevenage on the map for its cultivation of one of the most consequential punk bands today.