ALBUM OF THE DAY
Assiko Golden Band de Grand Yoff, "Magg Tekki"
By Megan Iacobini de Fazio · November 13, 2023
​
​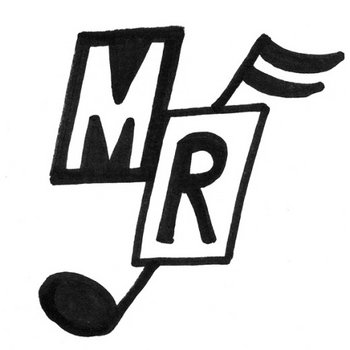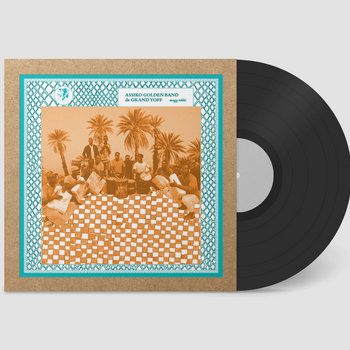 .
00:10 / 00:58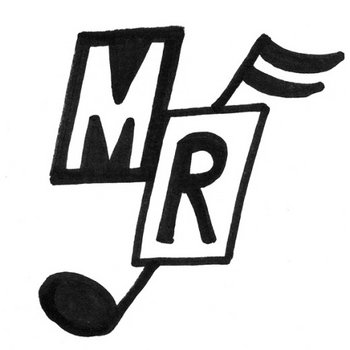 Merch for this release:
Vinyl LP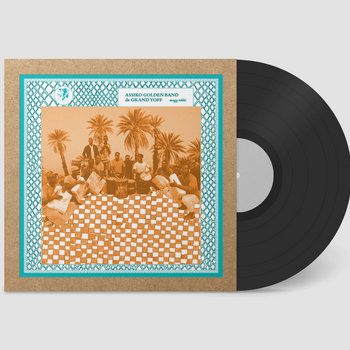 Sitting at the westernmost tip of Africa, Dakar has long been the stage on which the Black Atlantic's extensive networks of trade and exploitation have played out. For centuries merchants from Mali, Mauritania, Burkina Faso, Guinea, and the Ivory Coast have passed through the city, bringing with them their distinctive traditions, rhythms, and instruments. Between the 15th and 19th centuries, nearby Gorèe Island became the largest slave-trading center on the African coast, and millions of Bantou,  Bambara, Malinke,  and Yoruba people were held there before being shipped off to the Americas. Their ancient rhythms still echo across Gorée, and continue to shape Dakar's music to this day.
This is the kind of kaleidoscopic musical syncretism that Assiko Golden Band De Grand Yoff draw on when building their buoyant, hypnotic songs. For 20 years, the large drum collective has been entertaining crowds at celebrations, rallies, and underground parties, and their music is rooted in the multitude of cultures that co-exist in Grand Yoff, the sprawling working-class Dakar neighborhood where they are based. But their music is more than mere entertainment: the ensemble started out as a mutual aid group, and their songs carry messages about the importance of community and cooperation inspired by the Sufi teachings of the Mouride Brotherhood. The band matches the propulsive energy of the drums with inspiring and encouraging lyrics: "Assiko Band music from the heart/ It's pure joy" they chant over a barrage of percussion and bright horns on "La Musique Du Cœur."
That rousing track opens Magg Tekki, which, despite their ubiquitous presence in Dakar's nightlife, is Assiko Band's first album. The record is a collaboration between the ensemble and Swedish musician Karl-Jonas Winqvist, who in 2018 traveled to Senegal and founded Wau Wau Collectif after connecting with local musicians. It's one of Wau Wau's members, poet and flute player Djiby Ly, who takes the lead on Magg Tekki (released in partnership with Mississippi Records and Winqvist's own Sing A Song Fighter) backed by 14 different percussive instruments as well as balafon, kora, horns, winds, and even an accordion.
Assiko Golden Band's deluge of polyrhythms and chant-like vocals have a transcendental quality, as if wanting to transport their audience to a higher ground. Take the soaring "Xaritt," for example, which starts off with a single, meditative voice before quickly picking up speed and taking off, carried by a swell of sabar drumming and harmonized vocals proudly proclaiming: "We build our own country."
Despite the songs  being recorded in Senegal but partially assembled in Sweden, Magg Tekki retains all of the music's spontaneity and live energy.  The whole album has a strong sense of place, inviting you to basque in the raucous atmospheres of a celebration on the streets of Dakar. Even during the two kora interludes, the album's only quiet moments, subtle field recordings transport you to the city's edge, looking out onto the Atlantic ocean.