ALBUM OF THE DAY
Album of the Day: Antibalas, "Where the Gods Are At Peace"
By Max Savage Levenson · September 18, 2017
​
​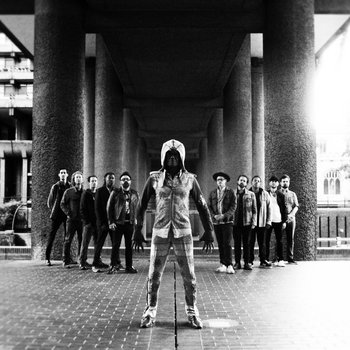 .
00:10 / 00:58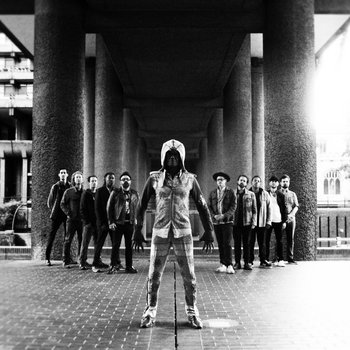 For nearly two decades, the Brooklyn-based Afrobeat ensemble Antibalas have maintained their position as the de facto ambassadors of the genre's musical origins and in particular, the Afrobeat godfather and Nigerian bandleader Fela Kuti; their music embodies Kuti's political voice just as much as his distinct, hypnotic sound. Like Kuti and his landmark anti-military statement "Zombie" (copies of which were burned en masse by the Nigerian government), Antibalas, whose name translates to "without bullets" or "bulletproof," regularly incorporate visceral political commentary into their music. Their new album, Where the Gods are in Peace—their first in five years—is no exception, but it offers an added twist to the equation: an idyllic alternative to a world rife with sinister forces.
The album begins with a look deep into the past. Opening track "Gold Rush" examines America's history of exploitation with an unflinching gaze; at one point, over a mesmerizing tangle of horns and keys, lead singer Duke Amayo cries out the names of Native American tribes who have been torn apart, and often exterminated, by the forces of capitalism and human cruelty. "Hook & Crook" treads on similar themes, but also finds Amayo flying to the peak of Kilimanjaro "to gain an outer worldly perspective." What does he find there? The need to "detach, detach."
It's a pivotal moment that segues into the album's three-part finale "Tombstown," which depicts an island "rich of gold, lush with green" whose residents live in peace. Unfolding over a total of 15 minutes, the "Tombstwn" suite allows the entire 12-piece band ample time to flex their muscles as Amayo buries himself into a sumptuous (and imaginary) world. The premise of Where the Gods are in Peace may be, at its heart, wishful thinking, but that, Antibalas seem to be saying, doesn't mean we shouldn't fight for it all the same.
—Max Savage Levenson