ALBUM OF THE DAY
Anika, "Change"
By Raphael Helfand · July 23, 2021
​
​
Merch for this release:
Compact Disc (CD), Vinyl LP, Cassette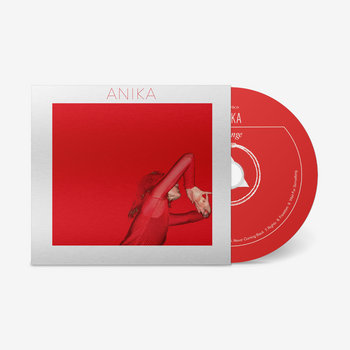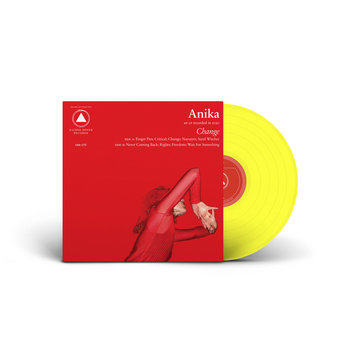 The age of "I actually wrote this album pre-Covid, but it feels prescient now; I guess I was channeling something…" is finally coming to a merciful close. Change is an album deeply rooted in the pandemic, but tasteful enough not to feel timestamped as lockdowns begin to ease in certain parts of the world. Annika Henderson (Anika) was a political journalist before she became a musician, and while her musings on the banality of evil in the Trump administration are not exactly original, they're still more interesting than the #resist songs many artists of a certain age have churned out over the past few years.
Even the album's title track, a song with a saccharine message (essentially: people can change and learn from each other…and we should do that) doesn't come off as cloying because it's presented so elegantly. Back with her old collaborator Martin Thulin (Exploded View), who co-produced the album and plays drums on every track, Anika creates welcoming synth worlds, perfect foils for her icy vocal style, while turns of phrase like "shouting around" push the lyrics out of generic territory. (Henderson gives interviews in a decidedly British accent, so it's never been entirely clear whether her vaguely Germanic singing voice is an affect or a natural outgrowth of her German heritage and her many years spent living in Berlin.)
As for the rest of the album, there are plenty of hits to offset the minor misses. Unusually, the middle third of the album is its strongest segment: The vocal acrobatics and propulsive rhythm section of "Naysayer" give way to an absolutely massive, droning synth on "Sand Witches," underscoring monotone spoken word poetics à la Jenny Hval. Then, on "Never Coming Back"—the album's catchiest track—that same synth is scaled back over traditional pop instrumentation while Anika sings about a lover she took for granted. Later, the Kim Gordon-channeling "Rights" dissolves into the synth-pop anthem "Freedom," both of which avoid the direct political messaging their names belie. "Waiting For Something," a slow-burning track with an acoustic feel, would fit more comfortably on an Angel Olsen record than an Anika album, but it closes the latest chapter in Henderson's unorthodox musical journey with a graceful flourish nonetheless.