ALBUM OF THE DAY
Anderson .Paak and Knxwledge Are Co-MVPs on "Yes Lawd!"
By Marcus J. Moore · October 20, 2016
In February 2015, singer/rapper Anderson .Paak and producer Knxwledge released a song called "Suede," a brash, shit-talking ode to good smoke and fine women, set atop a looping Gil Scott-Heron sample. At the time, it offered the best glimpse into what .Paak and Knxwledge were capable of doing together and apart: .Paak, the old soul with the strained voice, and Knxwledge, the proficient beatmaker with an array of cosmic funk instrumentals in his toolbox. "Suede" was profane, but it was also incredibly catchy, full of standout one-liners. "Now most of y'all can't do shit, but all my chicks cook grits," .Paak proudly declared. Their subsequent EP—Link Up & Suede—was passable but brief, leaving listeners with just a fleeting example of .Paak and Knxwledge's work as a unit.
As it turned out, 2015 became a banner year for the two of them: Knxwledge landed a spot on rapper Kendrick Lamar's acclaimed To Pimp A Butterfly, composing what might be the record's best beat. Then he released his debut full-length, Hud Dreems, a 26-track collection of soul-sampling vignettes, on L.A.'s Stones Throw Records. .Paak—then a relative unknown—contributed heavily to Dr. Dre's Compton LP, performing on six of 16 songs alongside luminaries like Jill Scott and Ice Cube. It was still hard to know what to make of .Paak as an artist, though from those features, it was clear he had the potential to be a headliner. On a song like "Animals," which depicts the perils of inner-city blight, Dre gave .Paak space to shine, even allowing him to take the lead. In January, .Paak released his second album, Malibu, to critical praise, solidifying his newfound fame. He's now signed to Dre's Aftermath imprint.
​
​
Merch for this release:
2 x Vinyl LP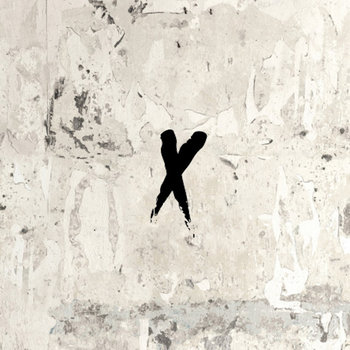 So there's a lot more fanfare surrounding .Paak and Knxwledge's collaborative album as NxWorries than there would've been just a few years ago. After a year of live performances, and a recent gig opening for Beyoncé, .Paak is now a bonafide star, equally adept at singing, rapping, and drumming. Knxwledge, who recently dropped a track with Earl Sweatshirt, has built a reputation as a go-to producer in rap. Named after .Paak's popular catch phrase, Yes Lawd! is remarkably spacious, its songs built on 1970s soul. You can hear the crackle of worn vinyl, and the kind of strings that would turn up on an Al Green record. At 19 tracks and 49 minutes, Yes Lawd! plays like a mixtape, each song, interlude, and vocal sample merging together to create a seamless whole.
While Malibu displayed .Paak's affinity for modern dance, hip-hop, and R&B, Yes Lawd! takes the opposite tack, sticking to one genre, and keeping a slow-to-moderate pace for its duration. The album is wistful in tone, paying homage to the strong black music of yesteryear. It recalls an era when soul music was romantic, when singers used greater nuance to express sensuality. The songs address the gritty aspects of black love, not the fictional accounts that turned up on The Cosby Show or Family Matters. Yes Lawd! plays like the soundtrack to a John Singleton film, the kind of simmering Quiet Storm ethos you'd hear in Baby Boy or Poetic Justice. It feels like a concept record in which .Paak is pleading with one woman, and as it plays out, he struggles with the notion of remaining faithful. Songs like "Best One" and "What More Can I Say" address that push-and-pull with searing honesty: "I keep tryna tell ya, you can't keep me on a leash," he asserts on the latter. "No matter how hard you train me, I'll do what I want in the end." By the time "Sidepiece" rolls around, .Paak seems sorry for all the pain he's caused, and he's willing to drop the games and commit to one person.
​
​
Merch for this release:
2 x Vinyl LP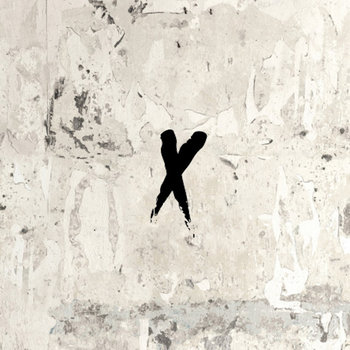 .Paak sounds relaxed throughout, letting the music breathe, and giving Knxwledge's soundtrack room to glow. On "Wngs," "Kutless," and "Fkku," the singer is barely there; instead, he uses his voice to accentuate the instrumental melody. Conversely, on "Khadijah," .Paak laments first-world problems, sounding exasperated—if not overwhelmed—by real-life responsibilities: "Sister said, 'Baby, come see ya nieces' / Mother said, 'Baby, go get that Jesus' / Brother said, 'N**ga, you look a mess' / Back and forth rockin' on the ledge." There's a soothing charm to .Paak's delivery, which has been his calling card to this point in his career. (He's also driven by family; throughout Malibu, the singer spoke of his absent father and hard-working mother in great detail.)
Yes Lawd! is equally reflective and celebratory, more about establishing an overall vibe than wowing with breakout tracks. It's a victory lap wherein .Paak assesses where he's come from and where he's headed. "I left home at 17, had to lighten the load/ I was young, but I was keen to survive on my own," he recalls on "Get Bigger / Do U Luv," Yes Lawd!'s best song. For all its strengths, the album is unfortunately hampered by misogynistic undertones that dim .Paak's light, making you second-guess why the sentiments are needed at all. "Jodi" wades uncomfortably in the friend zone, speaking briefly on unrequited feelings for a woman. It's a brief misstep on an album that solidifies .Paak as 2016's breakout star, though he and Knxwledge are co-MVPs here. There's no denying their mutual chemistry, no matter where their respective paths may lead.
—Marcus J. Moore