ALBUM OF THE DAY
Alogte Oho and his Sounds of Joy, "O Yinne!"
By Andy Thomas · June 12, 2023
​
​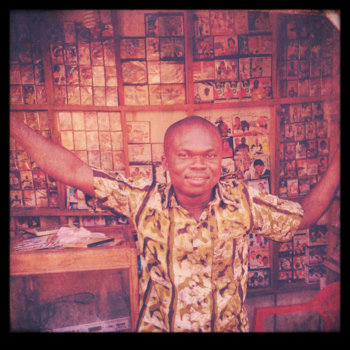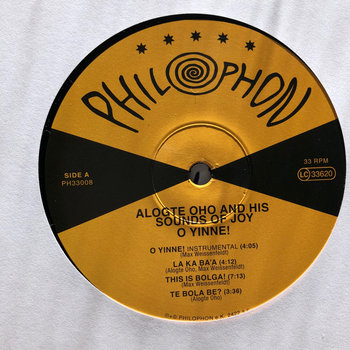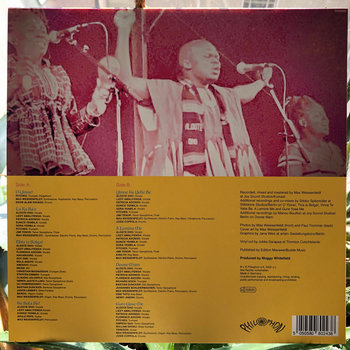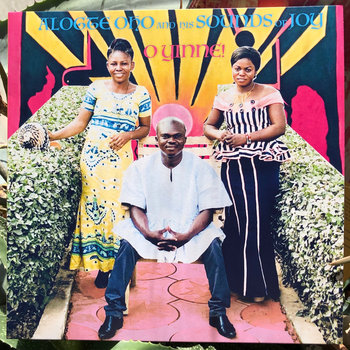 .
00:10 / 00:58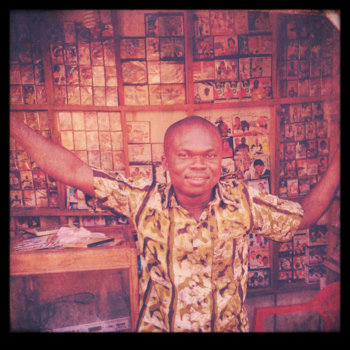 Merch for this release:
Vinyl LP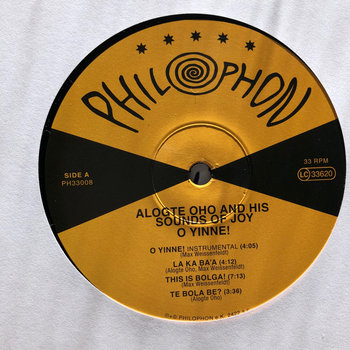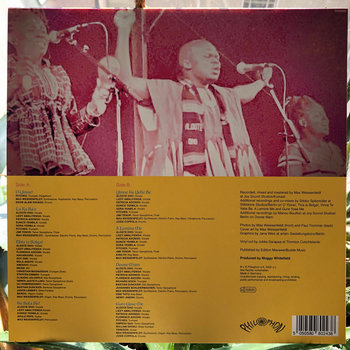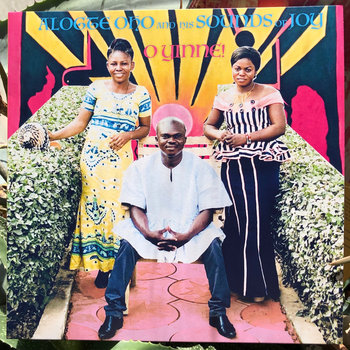 In 2013, Max Weissenfeldt, German drummer and vibraphone player best known as one half of Whitefield Brothers, arrived in Bolgatanga, the capital of the Upper East Region of Ghana. Stepping off the bus into the commotion of the central market he heard a song emerge from the speakers of a local store. Deep, plaintive, and spiritual, it stopped the Ghanaian highlife fan in his tracks.  
It turned out the song was the work of one Alogte Oho: a musician associated with the Frafra gospel scene of the Northern Region of Ghana, which, outside the Frafra communities across the region, is relatively unknown. Shortly after, Weissenfeldt returned to Ghana to tour with Alogte Oho & His Sounds of Joy (a trio of female Frafra gospel singers), leading to the album Mam Yinne Wa, released on the German's Berlin-based label Philiphon in 2019. 
Taking its name from Alogte Oho's biggest hit and opening with a new version of the song, O Yinne!, their second album for Philiphon, was recorded like most of the label's records: at Weissenfeldt's studios in Kumasi, deep in the tropical rainforest of Ghana. While the voices of Alogte Oho and Sounds of Joy are central to the group, the album opens with a killer Afrobeat instrumental, the horn-laden, percussion-heavy "O Yinne!," an otherworldly synth flying around the mix. 
But it's the scorching pentatonic harmonies of Sounds of Joy—three interlocked voices rising to the heavens—that really elevates the music. See "La Ka Ba'a," one of several tracks rooted in the 12/8 rhythms that drive Ghanaian music writ large; "A Lemine Me," a haunting lament that filters Sounds of Joy's full spiritual force into the same distinctive groove, bandleader Oho leading the way; and "Gure Yose Me," built around scorching reggae grooves and call-and-response vocals.  Throw in some standout guest performances from highlife guitarist Akule Pepe, drummer Josie Coppola, and tenor saxophonist Jimi Tenor (who recorded his third album for Philophon, 2022's Aulos, in Kumasi), and the result is gospel done the Frafra way: from the source, with love, in exemplary fashion.