ALBUM OF THE DAY
Album of the Day: Various Artists, "The Calais Sessions"
By Richard Gehr · July 27, 2016
​
​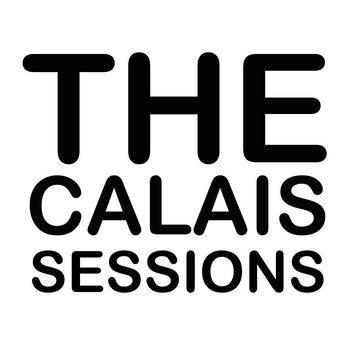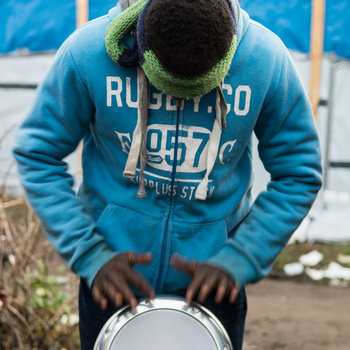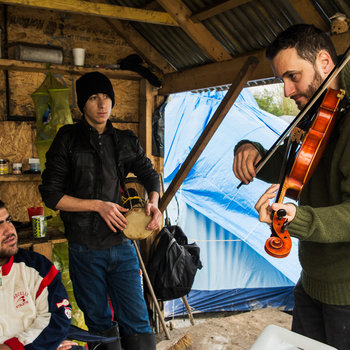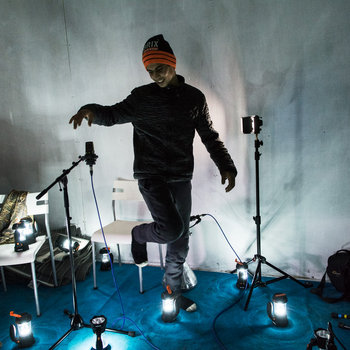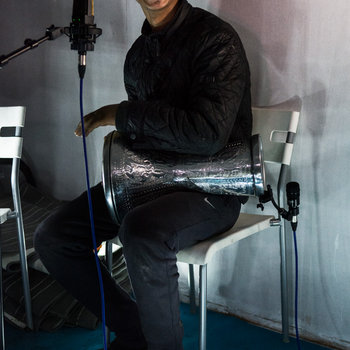 .
00:10 / 00:58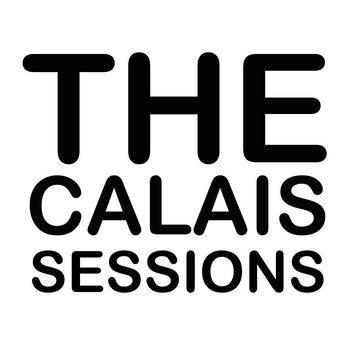 Merch for this release:
Compact Disc (CD)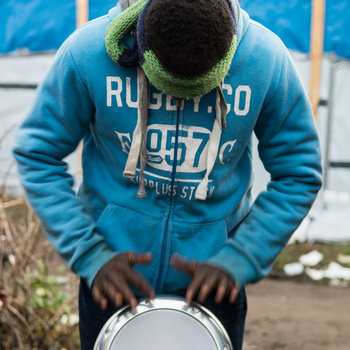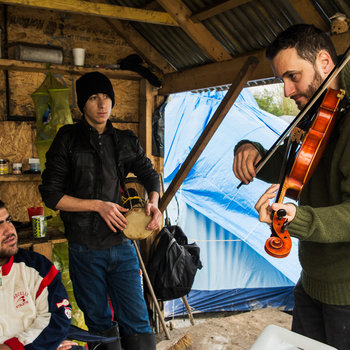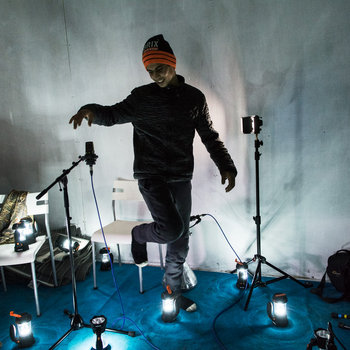 An estimated 5,000 migrants from Africa and the Middle East live precariously in the so-called "jungle" in Calais, France, and lot of them are gifted musicians. With all too much time on their hands, several of these temporary residents took advantage of an onsite mobile studio to record this diverse and moving album. They got help from visiting volunteers from the United Kingdom, where the migrants hope to find work some day. Reflecting loss and optimism in equal measure, it humanizes a group that many are far too willing to depersonalize and ignore.
Sales from The Calais Sessions will benefit Citizens UK, a group that seeks to aid unaccompanied refugee children. The project's facilitators included a couple of their own tunes to show solidarity with the campers. But their well-intentioned contributions sound a bit too comfortable beside tracks like "The Lost Singer," a sprawling, beautiful song by a Syrian named Moheddin. The Afghan singer and dombra player named Ismail—who'd been shot and burned by the Taliban for playing his percussive instrument—turns in an impassioned performance. And Abdullah Kathim, a 21-year-old member of the "stateless" Bedoon ethnic minority in Kuwait, sings a meter-less solo "mawwal" improvisation about his betrayal by a friend. "This eve," Abdullah sings in Arabic, "I want to bewail [my fate] and tell you of my sorrows."
Members of an Eritrean and Ethiopian group, along with UK group Get Gospel, sing happier notes—including the self-evidently optimistic "Yesus" and "Halleluyah." Romanian folk-fiddle virtuoso Bogdan Vacarescu contributes a Balkan fiddle tune. And a melodica-tooting Oona Chaplin joins Sudanese drummers and Molotov Jukebox accordionist Natalia Tena for the Bollywood hit, "Har Dil Jo Pyar Karega" (Every Heart That Loves), which closes this moving musical sanctuary.
—Richard Gehr