ALBUM OF THE DAY
Album of the Day: The Body, "I Have Fought Against It, But I Can't Any Longer"
By Joe Bucciero · May 15, 2018
​
​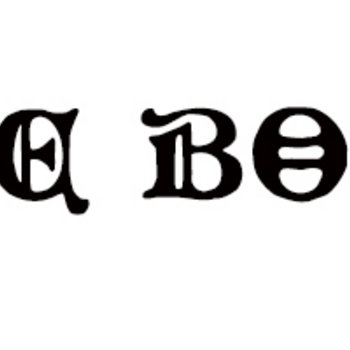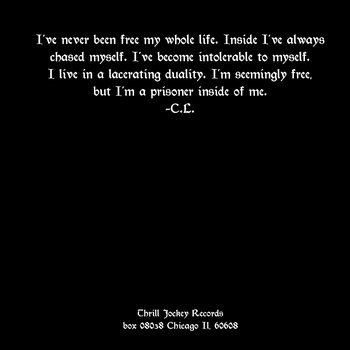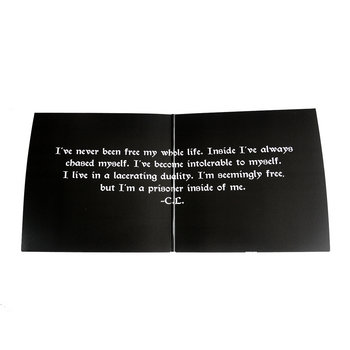 .
00:10 / 00:58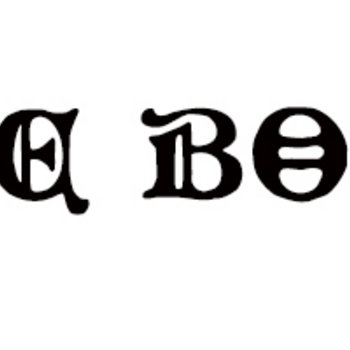 Merch for this release:
2 x Vinyl LP, Compact Disc (CD), Vinyl LP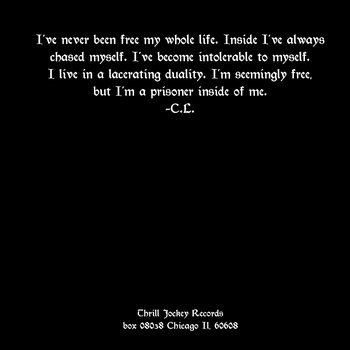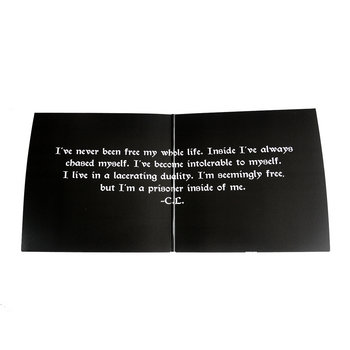 Portland-based extreme metal duo The Body have released a dozen albums since their 2010 breakout, All The Waters of the Earth Turn to Blood. Though the band's sound is easily recognizable, each subsequent release also brings something new to the table, not only because members Chip King and Lee Buford have built their songs more and more around samples and synthesized drums as their project has progressed, but also because they've opened their creative doors to countless other musicians. More than half of The Body's releases are full-on collaborations with other bands—like Thou and Full of Hell—and even albums credited to just "The Body" include a plurality of voices beyond King's and Buford's.
It's no surprise, then, that the first voice we hear on the group's latest, I Have Fought Against It, But I Can't Any Longer, doesn't belong to either of the band's core members but to Assembly of Light Choir's Chrissy Wolpert, whose elegiac vocal enters near the end of the quiet, fraying first track. It isn't until track two, "Can Carry No Weight," that we hear King's trademark, razor-like wail; when we do, it's set in the background of the mix, chopped and manipulated under Kristin Hayter of Lingua Ignota's lead vocal and anchored by a muted four-on-the-floor beat. This interplay is telling: on I Have Fought Against It, King and Buford take on the role of being contemporary metal's Sly & Robbie. They focus their energy on rhythm, texture, and structure, sampling their own distinct sound—the booming percussion, in-the-red distortion, King's voice—such that it becomes a sonic foundation for their collaborators to build upon.
This results in frequent, affecting tonal shifts. The first two-thirds of "An Urn" display the duo's varied toolbox: grinding noise, a synthesized beat, abstract howls, a fleeting, dancehall-ish melody line. Once they set the stage, Hayter comes in, screaming a monologue that, against an stop-start acoustic drumbeat, matches I Have Fought Against It's somber register but adds a personalized sense of urgency.
-Joe Bucciero