ALBUM OF THE DAY
Alan Braufman, "Live in New York City, February 8, 1975"
By Britt Robson · April 13, 2022
​
​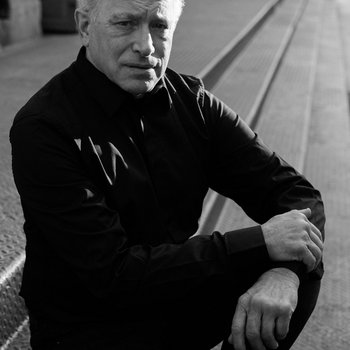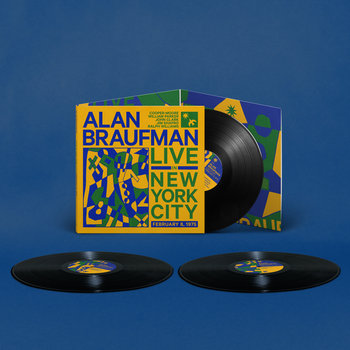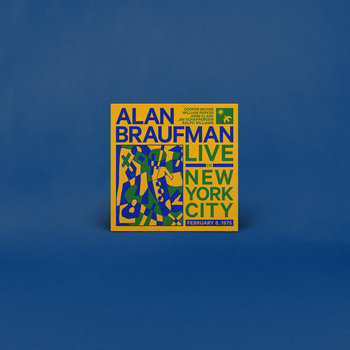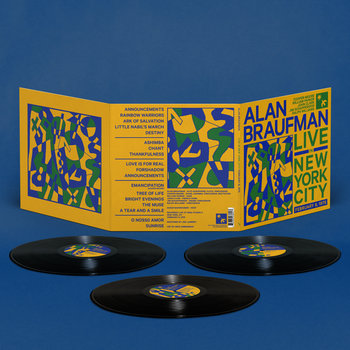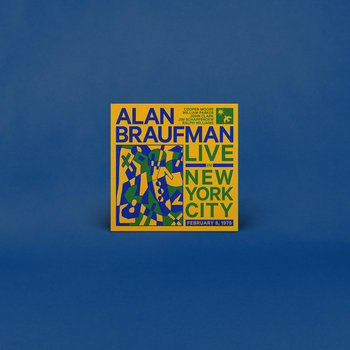 .
00:10 / 00:58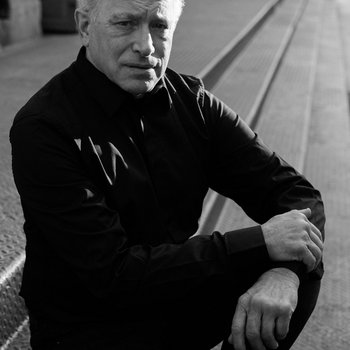 Merch for this release:
Vinyl LP, Compact Disc (CD)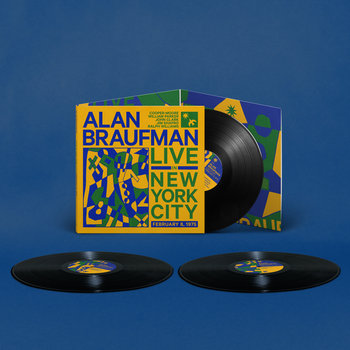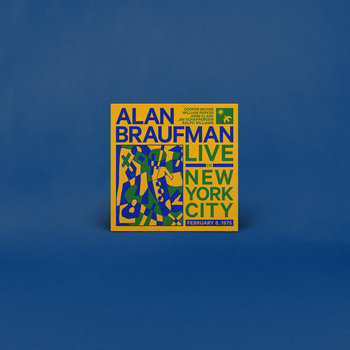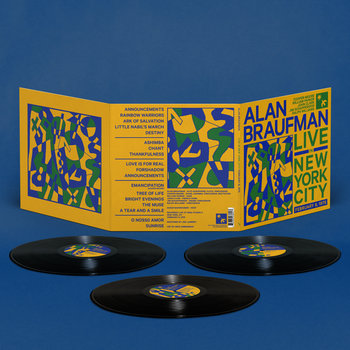 The belated renaissance of composer-saxophonist Alan Braufman continues with the discovery and release of this sprawling live sextet performance, one of the more thorough and compelling documents of a single ensemble during the New York's intrepid Loft Jazz scene of the 1970s.
The 94-minutes that comprise Live in New York City were originally performed as a radio broadcast at the WBAI Free Music Store just months after Braufman recorded his debut album, Valley of Search in the first-floor storefront of his loft at 501 Canal Street late in 1974. When Valley was reissued 44 years later in 2018, it rekindled interest in Braufman, who seized the moment and recorded The Fire Still Burns in late August of 2020. Like the debut, Live in New York City has aged remarkably well. And like his most recent effort, it threads together music of varying moods and intensity with confident, cohesive exuberance.
The 16 compositions are conjoined into four suites, often initiated by Cooper-Moore, who opens "Rainbow Warriors" on dulcimer, laying yearning strings over a variety of percussion, before shifting to piano for the thorny "Ark of Salvation." A piano vamp that feels like a stern nursery rhyme on "Little Nabil's March" leads the group in a more straight-ahead direction before another tail-chasing maelstrom ensues, complete with skronking horns, piano glissandos, and high-pitched whistles from Ralph Williams (better known later for his association with Wadada Leo Smith). The placid horns of "Destiny," especially some gorgeous French horn from John Clark, provide an oasis that closes the first suite.
The five songs in the second suite contain the probing experimentation ("free jazz") and Afrocentric textures and rhythms often associated with loft music, and arguably provide the most consistent highlights of the entire performance. Cooper-Moore again leads off on "Ashimba"—named after the 11-note xylophone he plays, which is constructed from discarded wood—accompanied by a fusillade of percussion. He likewise performs the recitations on "Chant," a portentous ballad in the mode of Coltrane, with Braufman on flute. The next trio of songs—"Thankfulness," "Love Is For Real," and "Foreshadow," are delightfully wild and woolly, with passionate interplay too purposeful and penetrating to be dismissed as noise. Braufman is superb on alto, and Clark mimics the human cry on French horn; but lengthy, torrid bass passages and solos by William Parker take top honors. This concert marked the first meeting between Parker and Cooper-Moore, and the first of dozens of occasions when the pair formed the heart and soul of a live performance.
The songs and suites after the intermission are generally more melodic and easily accessible. Cooper-Moore's ashimba solo then abetted by percussion from Williams lays a foundation on "Emancipation," and Braufman's flute, undergirded by spare drums and percussion, provides a sinuous Middle Eastern vibe to "Tree of Life." The pace quickens into more of a jig on "Bright Evenings," and "The Muse" and "A Tear and a Smile" both benefit from the contrast between Braufman's lilting flute and the low register of Clark's horn, which sounds akin to a trombone or tuba.
Just as most of the compositions before intermission match the song list on "Valley of Search," the final piece of Live In New York City, entitled "Sunrise," became the lead song on "The Fire Still Burns" in 2020. Braufman appropriately considers his oeuvre as a continuum, or perhaps a helix, twirling with the relevance of compassionate artistry and bold experimentation through the decades. Let his renaissance continue.