ALBUM OF THE DAY
Acid Coco, "Camino Al Mar"
By Richard Villegas · February 28, 2022
​
​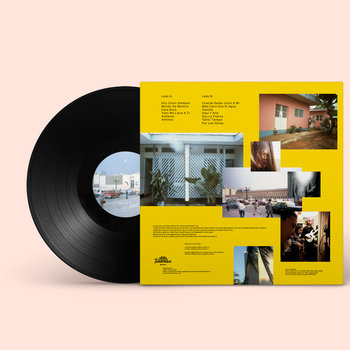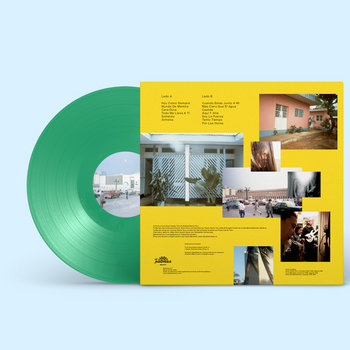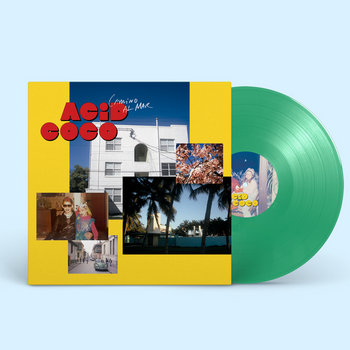 .
00:10 / 00:58
Merch for this release:
Vinyl LP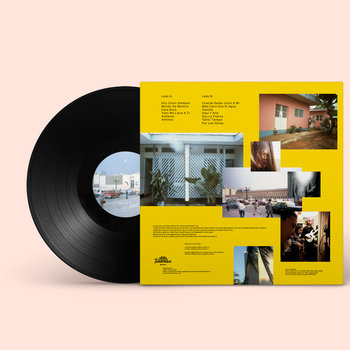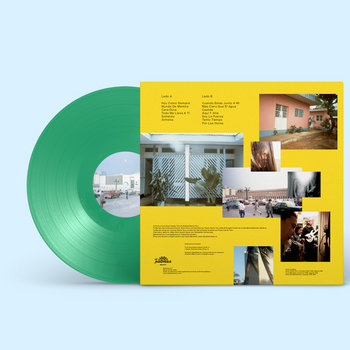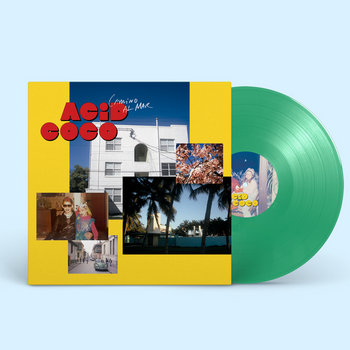 Colombian brother/sister duo Acid Coco have unveiled their sophomore LP, Camino Al Mar (or On The Way To The Sea), super-charging the organic-meets-synthetic sonic collisions explored on their 2020 debut Mucho Gusto. Over the years, producer Paulo Olarte Toro and singer/songwriter Andrea Olarte Toro have shape-shifted through a plethora of individual projects; the former with El Dragón Criollo, Contento, and Jaguar, while the latter honed her stage skills with reggae collective DonKey Records. The siblings are part of Europe's extensive Colombian diaspora, based in Geneva and Berlin respectively, and their music captures fervent longing for the blue skies and salty ocean breeze of their homeland ("Soñando") as well as fiery critiques of patriarchy and institutional violence ("Más Claro Que El Agua").
For this release, Acid Coco focused the album's narrative on a fierce spirit of resistance, building poignant tales of migration and gendered prejudice on a foundation of traditional rhythms from Colombia's Caribbean coast. Camino Al Mar opens on "Hoy Como Siempre," a champeta-synthpop hybrid that sets the tone for Andrea's recurring indictments of toxic relationships and abusive treatment, usually at the hands of men, but easily applicable to Colombia and society at large. On "Anhelos," the hurt is raw, peeling back the claustrophobia of a suffocating paramour and the numbing aftermath once you've made it out the other side. Andrea's barbs turn sardonic on "Cara Dura," a quirky lo-fi mambo where she filets the stereotypical loudmouth catcallers present in every nightclub, office, and home.
Anger and sadness serve as central themes for many of the songs, but accordingly, so does resilience. "Soy La Fuerza" is more than an affirmation of strength; it's an anthem to the universal wonder of women, the root from which life springs forth, unfolding over bass drums and a whimsical synth riff of Rod Stewart's "Do You Think I'm Sexy."
Acid Coco's sonic collages draw from Cali's salsatecas, Cartagena's picós, and Berlin's hedonistic techno bacchanals, creating jagged and colorful musical canvases. On "Mundo de Mentira," reggaetón contrasts sharply against electroclash synths for a prayer to departed loved ones, taken either by death or by the need to migrate. Meanwhile chiptune, cumbia and dancehall bring the seductive "Aquí y Allá" to a soaring bass-led crescendo, while champeta and deep house intersections on "Tanto Tiempo" underscore how connections between motherlands and adopted homes can always be forged. The result is an album that shimmers and shakes, inviting the listener to rage on the dance floor and spare a few tears mid-boogie.