ALBUM OF THE DAY
Album of the Day: Abstracter, "Cinereous Incarnate"
By Jordan Reyes · June 14, 2018
​
​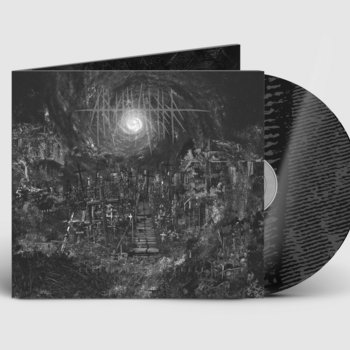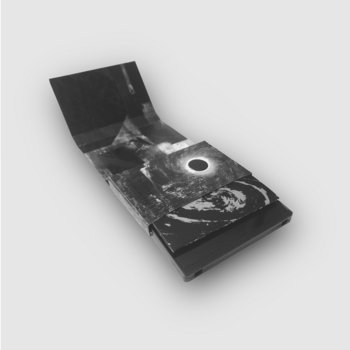 .
00:10 / 00:58
Merch for this release:
Vinyl LP, Compact Disc (CD), Cassette
On the Bandcamp page for Abstracter's third full-length album, Cinereous Incarnate, the band share a suitably bleak quote from Neil Gaiman—"Hell is something you carry with you, not somewhere you go." In turn, Cinereous Incarnate—"ashen-grey in human form"—is a foreboding dirge, meditating on a dark world caked in ash, resulting from all the Earth's nuclear arsenal detonating at once.
Cinereous Incarnate is a big step for Abstracter—not only does it see the addition of Adam Gambel on drums, but it features synthetic soundscapes by Kevin Gan Yuen of experimental project Sutekh Hexen, as well as dark industrialist Only Now. The band admit in an interview with Indy Metal Vault that adding Gambel has allowed them to "make double-bass and blast beats a pillar of [their] sound." This may sound like going for speed, though most songs here feature an ebb and flow of BPM, but Abstracter really gets its power from scale and sound. Aside from two ambient interludes, every song on the album traipses through black, death, doom, and noise territory for close to 10 minutes.
From the get-go, "Nether," the album's first song, takes the listener from a droning industrial section and ejects them into a sinister, thick guitar line bolstered by blast beats. By the time Mattia Alagna's wet growl comes in, sunshine is far, far away. "Wings of Annihilation" is similarly cinematic—following a tense, sparse instrumental section, heavy drums kick in and Alagna's slow death croak emerges. As the track progresses, it builds and crashes between quicker black metal passages and doom breaks, culminating in high-octane blast beats that give way to a crushingly sweet payoff.
Few, if any, moments of rest exist on Cinereous Incarnate—even the ambient passages are anxiety-inducing, uneasy meditations on empty space. Abstracter build to a fever pitch and then wipe the slate clean, over and over again. This is the sound of destruction.