ALBUM OF THE DAY
Abderraouf B Grissa & Dan Drohan, "RBGxDD"
By John Morrison · June 21, 2023
​
​
Merch for this release:
Vinyl LP, Vinyl, Hat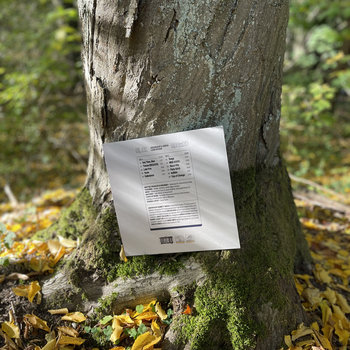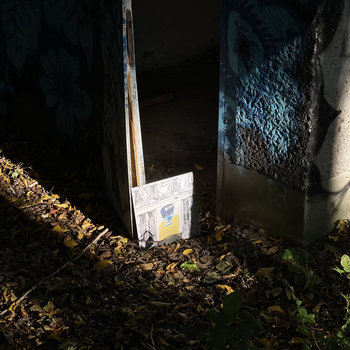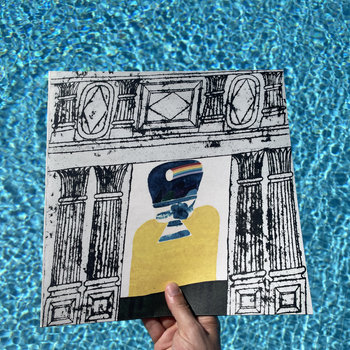 The art of sampling has altered the way that we make music in incalculable ways. Not only has sampling revived interest in old records, but it has also inspired contemporary musicians and listeners to carefully study how those records were made. The conceptual and technical leap required to snatch bits of recorded audio and use them as building blocks for new compositions has opened a Pandora's box of sorts. Today, instrumentalists play with a samplist's ear to connect the past with the present.
The latest from producer Abderraouf B Grissa and producer/drummer Dan Drohan embodies the shift that sampling has ushered into modern music. Throughout RBGxDD the duo's groovy, texturally rich instrumentals combine jazz, hip-hop, dub, and experimental electronics in a way that could only happen in a post-sampling world. Throughout each of the album's tracks, genre is traversed liberally and influences—both contemporary and historical—are twisted into something new and strange.
The album's opener, "Any Time, Man," is a bass-heavy tune with thick drums and an odd vocal sample of a man promising to provide us with "the basics" needed for survival. Jarret Gilgore's bright alto saxophone licks recede into the background almost as suddenly as they appear, and the tune's dark, heady vibe would fit in perfectly next to the work of '90s beat experimentalist Spectre and his Wordsound label. "Theme" is a slick, head-nodding, jazz-funk tune with some lovely sax and electric piano. A series of ghostly vocal samples and a whistled melody act as a hook; Drohan's drumming is tight and propulsive. "Lake Poe" is a dreamy tune where sax and acoustic guitar are processed through a delay effect to produce an oceanic wave of sound. Drohan's drumming is jagged and irregular, in counterpoint to the looping, hypnotic groove created by the melodic instruments.
With tracks like the booming hip-hop track "Paris 1958" and the blissful nine-minute epic "Kalimbient," RBGxDD is as adventurous as it is tasteful. These sounds reflect a fresh and cutting-edge approach to genre and composition that has been deeply informed by the past.