THE MERCH TABLE
The Merch Table: June 2016
By Ally-Jane Grossan · June 16, 2016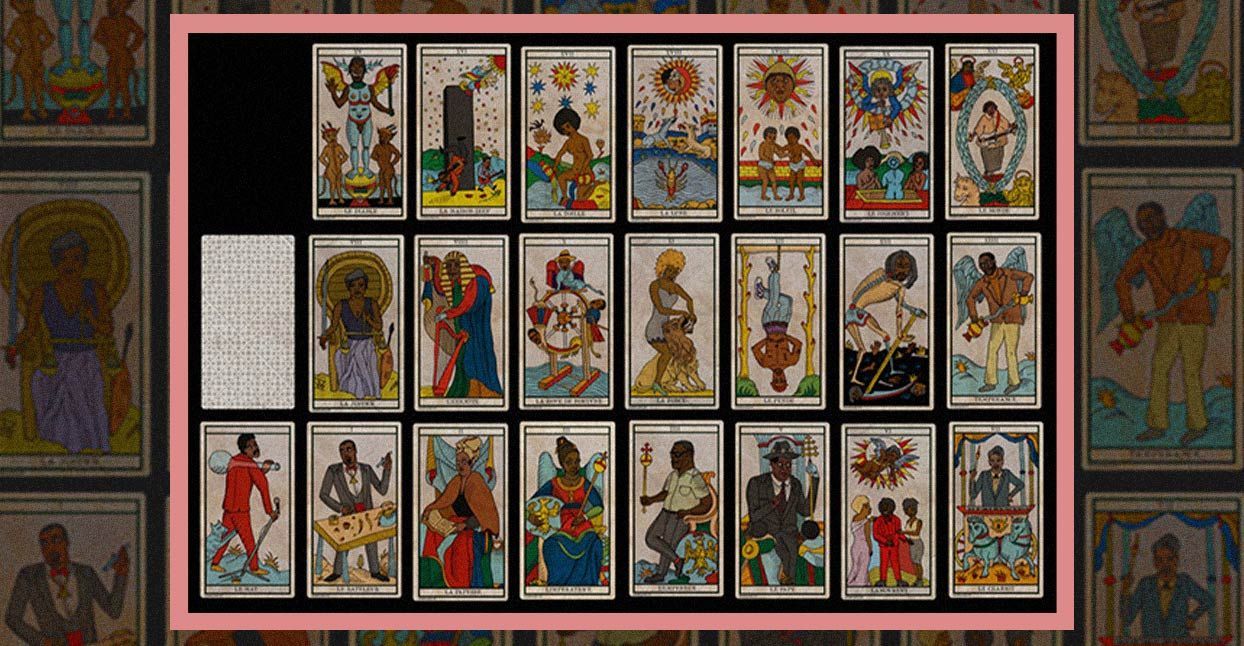 Every month, The Merch Table brings you the best and most bonkers merch you can find on Bandcamp. We commend bands and labels who get a little creative and think outside the tote bag. Whether it's a fashion accessory, a piece of art, or something entirely unique, The Merch Table will showcase inventive, original—and, occasionally, downright strange—stuff that you might want to get your hands on. But, sorry: the electroluminescent animal mask is sold out.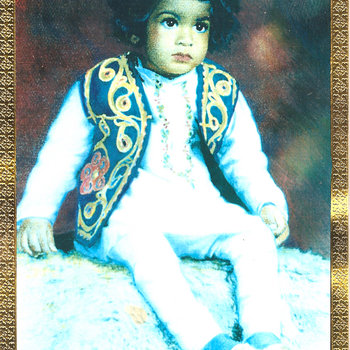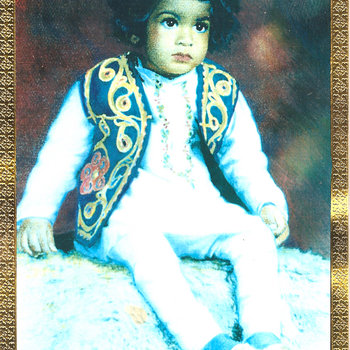 Merch for this release:
Vinyl LP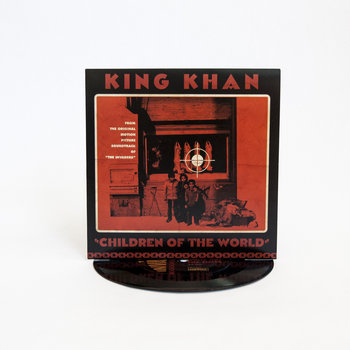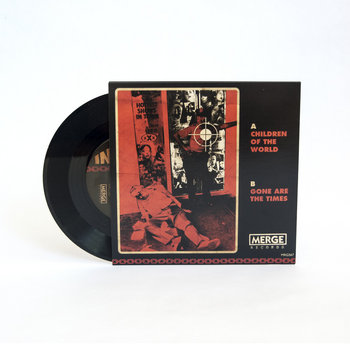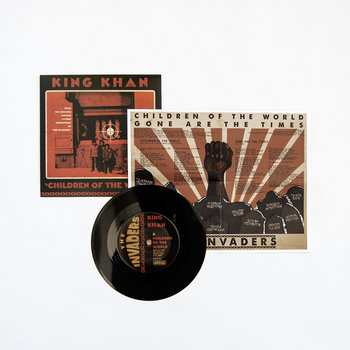 You shouldn't purchase a tarot deck for yourself. It must be given to you—otherwise, you will die. Or something. Don't tempt fate. Of course, your tarot deck is likely to come from a friend or acquaintance, not Alejandro Jodorowsky, as is the case with King Khan's tarot featuring the Major Arcana. It was given to him by the acclaimed Chilean director when Khan visited him at his home. The 22 cards in this "Black Power Tarot," designed by Michael Eaton, were approved by Jodorowsky himself. The purpose of the cards "was to add a heavy dose of surrealistic mythos to American history by replacing the archetypes of the major arcana with the chosen people, thus giving the world a new deck."
Also available from King Khan:
William S. Burroughs "Let Me Hang You" LP
With t-shirts and totes available at every merch table, it's refreshing to see Masomenos try something new. The Parisian electronic duo has collaborated with Alpha K. to create colorful nail stickers, which sport designs similar to their psychedelic album art. Live inside the world of cartoon octopi, pigs and unidentifiable creatures that make up the Masomenos universe. It's reminiscent of Yellow Submarine, or something Keith Haring might have done in art school. Your cuticle beds will dazzle with these bright and charming designs.
Also available from Masomenos:
Mama Floppy Peluche (adorable stuffed toy)
Mama Poulpy Peluche (adorable octopus-like stuffed toy)
Merch for this release:
2 x Vinyl LP, Compact Disc (CD)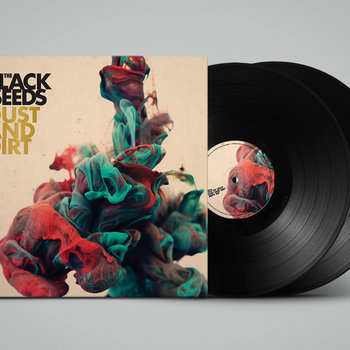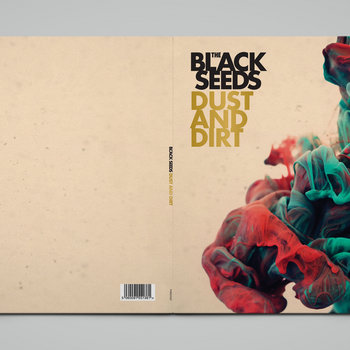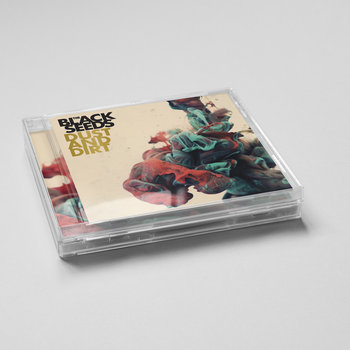 This very fresh varsity jacket comes in two colorways: grey for a subdued city look and maroon for the intrepid dresser. A solid warm cotton varsity jacket is hard to come by, let alone one embroidered with the very fetch logo of one of New Zealand's best dubstep bands. Get them for your whole crew.
Also available from The Black Seeds:
Stubby Cooler aka a koozie (to keep your beer cold)
Merch for this release:
Cassette, Vinyl LP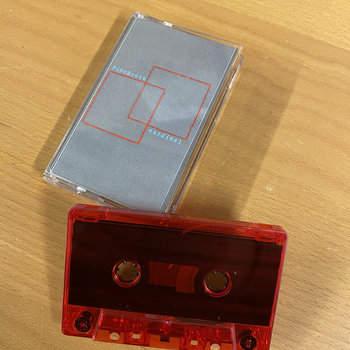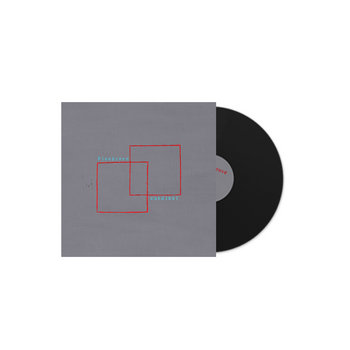 Why not crush your opponent on the clay with the power of indie rock? It wasn't until recently that I learned some tennis courts are made of clay. Now you know, too. In an ideal world, you and a friend would throw on Pinegrove's sweet, country-rock album Cardinal and volley back and forth with your hand-painted tennis ball. Maybe next summer, you can beg mom and dad to send you to Camp Pinegrove. Tell them it's tennis camp.
Also available from Pinegrove:
Merch for this release:
Cassette,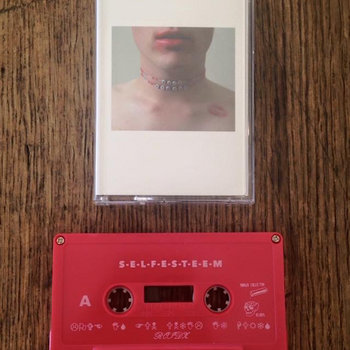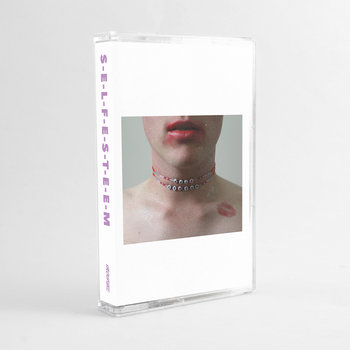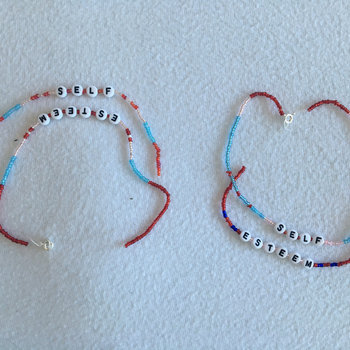 Let your life imitate album art. The cover of the latest Roidz album, S-E-L-F-E-S-T-E-E-M, depicts someone wearing both smudged lipstick and two beaded chokers sporting letters that spell out the words "Self Esteem." The handmade necklaces (by artist Lizzie Klein) ship at the bargain price of $10 USD. Wear them as you dance around your bedroom to the sometimes explosive, sometimes sad, lo-fi sounds of Roidz.
Also available from Roidz:
S-E-L-F-E-S-T-E-E-M Cassette (Danger Collective Pressing)
—Ally-Jane Grossan
Have awesome merch to share? Let us know: merchtable@bandcamp.com