THE MERCH TABLE
The Merch Table: Holiday Edition 2017
By Ally-Jane Grossan · December 06, 2017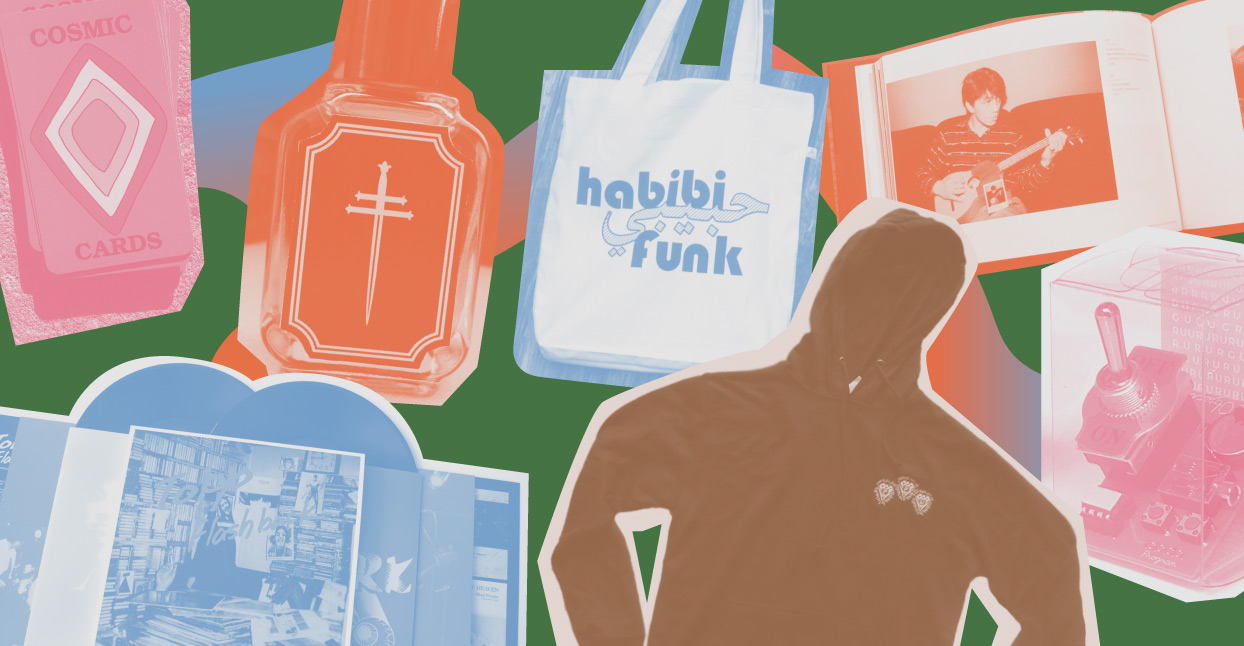 It doesn't matter if you've been naughty or nice, everyone deserves a little bit of music this holiday season. Here at the merch table, we seek out the best stuff on Bandcamp made by our massive community of artists and labels. Some highlights from this year include a Peruvian cookbook and a tape encased in a concrete brick.
Here's a list of merch items on Bandcamp that make wonderful holiday gifts.
Strut Turntable Mat
For the design-inclined record collector.
Habibi Funk Tote
For the intrepid collector of vintage Middle Eastern soul.
Monster Rally Art Book
For the abstract expressionist into electronic music.
Baleapop Riso Print
For the collector fond of the Santa Fe style.
PPU Fleece
For someone you want to get cozy by the fire with.