TAPE LABEL REPORT
The Tape Label Report, September 2022
By Bandcamp Daily Staff · September 30, 2022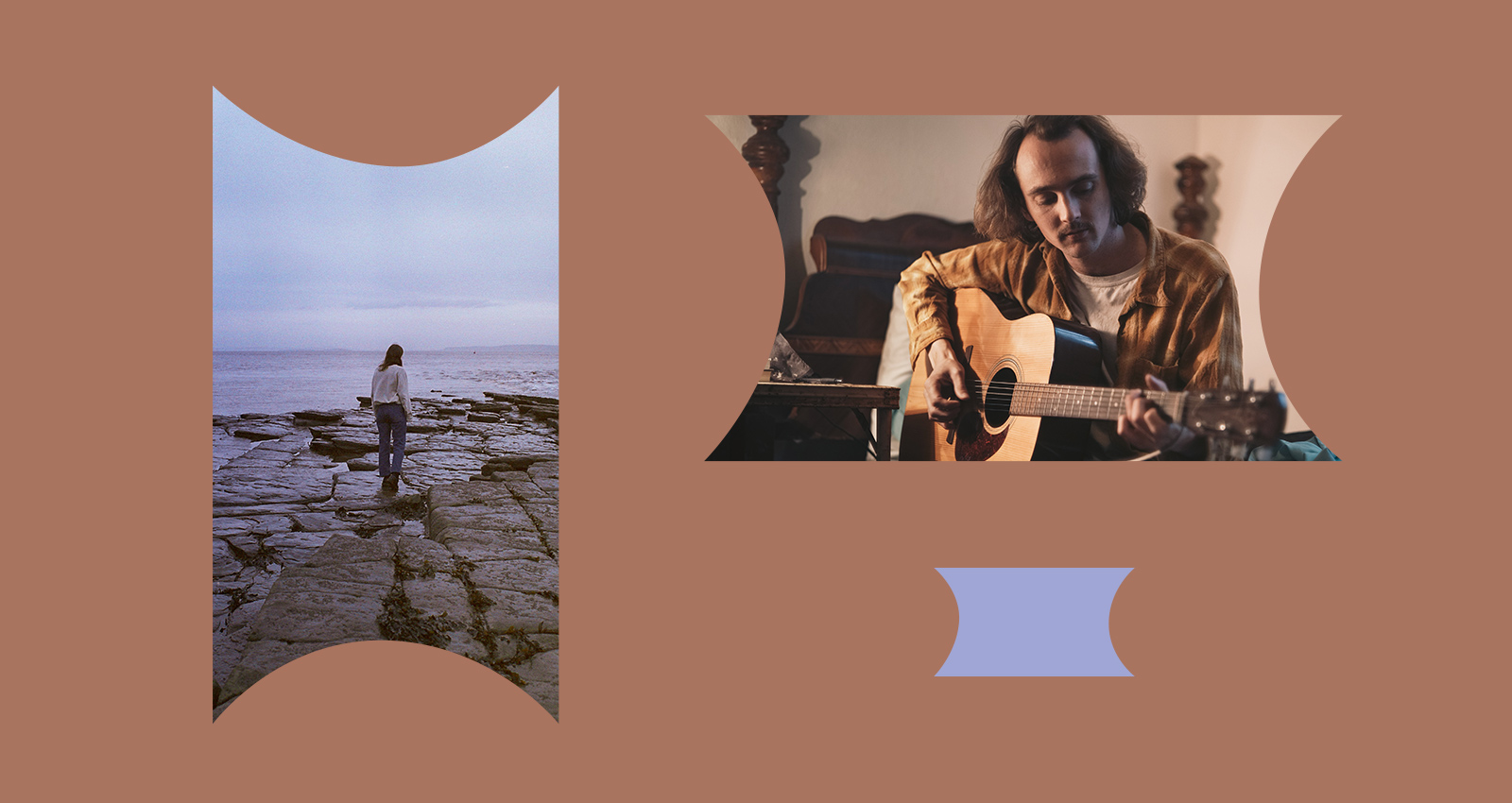 Welcome to The Tape Label Report, where we introduce you to five cassette-focused labels you should know about and highlight key releases from each.
---
Some labels take an almost philanthropic approach to championing their local scene, even if they later develop a broader, geography-neutral focus. Take Eye Vybe, which expanded from Chicago's DIY scene to release bands from all over, or Crafted Sounds, a label synonymous with Pittsburgh that went on to sign Vancouver and D.C. acts. London-based Dalliance Recordings, however, have never felt defined or even influenced by location. Co-founders Rich Walker and Matt Brown—who work day jobs at 4AD and Stay Loose, hence the name "Dalliance"—have a modest eight-act roster that spans six countries (and counting!)
"We're not that prolific," Walker explains, "but have already released music by American, Austrian, Australian, British, Canadian, and Luxembourgish artists, and our latest signing hails from Germany. There's no blueprint to who we sign; we just follow the music." Without geography to connect them, the acts on Dalliance instead share nonconformist aesthetics. From Ailsa Tully's garden-shed concrète to Francis of Delirium's concept EP centered around a funhouse, experimentalist takes on what could be loosely labeled 'indie pop' have their backs to the mainstream.
Quiet nonconformity defines Dalliance's business model, too. "We simply release music we like, trying not to be swayed by stats or numbers," says Walker, who's been a fan of tapes since his days collecting them as a teen. "Making vinyl takes months and months and is fraught with peril while cassettes can be in your hand within a week or two of ordering them." It's clear the co-founders want to make life easy for everyone involved, with a down-to-earth attitude characterizing the whole operation.
As Walker puts it, "We're very open with our artists, trying to offer our experience to help them make sense of everything in the early stages. We approach every release with real ambition, trying to encourage our artists as best we can whilst also giving them a sense of realism, reassuring them that the best things take time to build."
Without fiscal ambition or concern for what's hot, Dalliance have room for what matters—the music, the artists, and their belief that home isn't a place; it's where the art is.
Release to Start With
You might call Ailsa Tully the gravitational center of Dalliance. Besides being one of only two roster artists to share the label's home country, the Welsh songwriter embodies the same thoughtful and individualistic principles. For one, she anchors the songs on Holy Isle with a bass guitar in cello tuning (cello, you gotta bass!) This method obscures pop harmony with drone-like ambient textures, somewhere between Nils Frahm and Laura Marling. Field recordings of burbling creeks, rain, a garden rake—even a washer/dryer—make the compositions pulsate with life and space, like on the standout track "Your Mess," whose enveloping vocals layers ensure that one's relationship with Tully's music will be far from mere dalliance.
---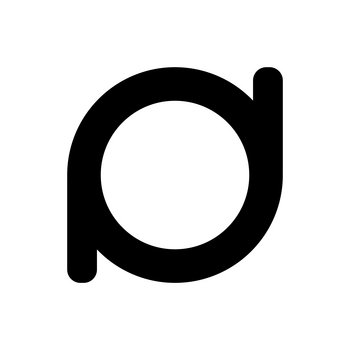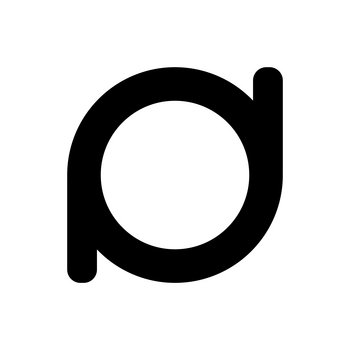 Merch for this release:
Cassette
Dinzu Artefacts began as an extension of founder Joe McKay's love of talking to other people about music and sharing what had been resonating with him lately. "It just seemed like a logical move to find artists and musicians I liked and release their material," McKay explains. "I just started making a list of people I had been listening to and reached out to them. The first five Dinzu tapes all came out at once, and it was those core people that really helped to get it started. To this day, I still keep a running list of people I'd like to work with. I buy a lot of music, and when I find something that's really special to me, I'll reach out to that artist, even if it's just to tell them I think what they're doing is great. If I end up working with them, that's awesome, but I always try to just acknowledge the excellent work I hear. I don't think that happens enough."
McKay spends a lot of time visiting the Museum of Contemporary Art in L.A., where the label is based. "Whenever there are video installations, I pay close attention to the audio part," he says. "I like the idea that these cassettes are miniature art installations you can take home with you and play and collect. The cover art and design is just as curated and designed as the audio portion of the label. Every aspect is important to me." McKay designs a lot himself in-house: the logo, merch, design, and layout of releases. A lot of the time, he gets cover art from friends or other artists he finds online that is within a specific aesthetic that he is going for.
Many of the tape labels that inspired McKay to launch Dinzu have fallen to the wayside over time, something McKay finds unsurprising, given how time-consuming it is to run a label of any size and how much constant dedication it requires. McKay is the sole operator of Dinzu, but he has a supportive group of friends that pitch in with certain areas: Matthias Urban, whose work has been released on the label, supplies a lot of imagery for cover art; Adam Zuckerman has been helping out with blurbs and write-ups; and McKay's mom is actually the biggest supporter, always down to "fold J-cards, pack up orders and take them to the post office, and just help me with whatever," he acknowledges.
As if running one label wasn't enough, McKay also handles the day-to-day tasks at Archive Officielle, started by his friend Sam Mercure.
Release to Start With
Merch for this release:
Cassette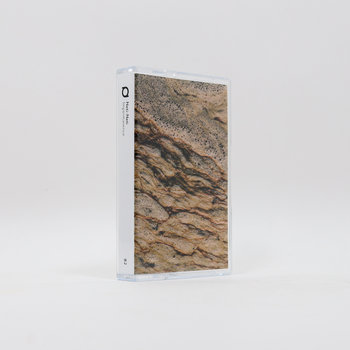 Impermanence comes to us in the most recent batch of tapes from the label. Neti-Neti is a collaboration between Matt Evans on percussion and electronics and Amirtha Kidambi on vocals and electronics, and it finds them forming a lo-fi ritual music duo around their mutual experiences of grief following the death of loved ones. They intend these improvisations to be a "mourning ritual" which extends beyond the bounds of their generative work into the lives of the people who encounter it, resurrecting a space around that moment to hold and attend to loss in all of its iterations, both personal, collective, and cosmic.
---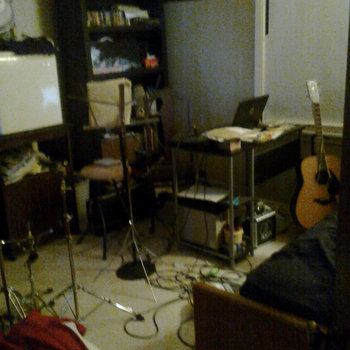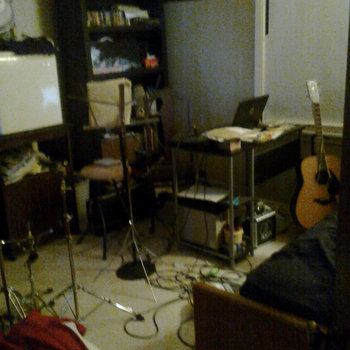 Merch for this release:
Compact Disc (CD), Cassette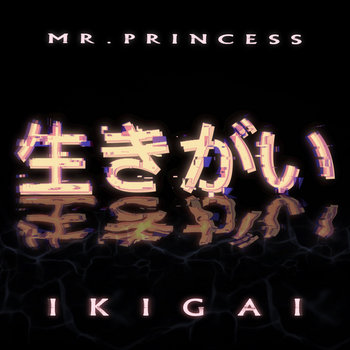 Wes Meadows started Flowerpot Records in 2010 out of pure necessity. "It was a way to give some semblance of legitimacy to the music my friends and I were making," says Meadows, who founded the label when they were in high school. "Our French teacher, Chris Reynolds, would rent out a few hours in a nice studio every year and give the bands in the area some time to record a song or two. That's the reason everyone from that era has any decent recordings."
Today, the Berea, Ohio label still supports the local scene's newest talents, from Jo Rodriguez to Mr. Princess, and also presses short cassette runs for national groups like Florida's Home Is Where and Pennsylvania's Shin Guard. While Flowerpot often works with emo-adjacent groups, it all comes back to Meadows's taste. "I really only work with people I know and like, so the process stays manageable as a one-person operation," they explain.
Meadows's penchant for tapes goes back to the medium's singularity. "​​I like to custom paint some, or make a bunch of variations on the color or art to make it feel more personable," says Meadows. They dub each tape individually from a digital master, which makes the process easier: "If a release suddenly starts doing really well, I can just duplicate more real quick."
In addition to doing promotion, booking, and pressing, Meadows also records, mixes, and masters many of the releases in their basement, which doubles as a studio and a space for shows. As a solo act, Meadows has eight albums on Flowerpot and also has played on releases by The You Suck Flying Circus, Bloodhounds, and more––a collection of bands that are indicative of the variety of lo-fi folk, midwest emo, and shoegaze acts that Flowerpot reps.
After nearly 13 years, Flowerpot remains looking towards the future, as Meadows hopes to keep increasing the label's reach: "I'd love to open a brick-and-mortar storefront with a record store and recording space someday, but for now, I'm very content to be doing what I do."
Release to Start With
Merch for this release:
Cassette, Compact Disc (CD)
On the Flowerpot Records 2022 Sampler, you quickly go from Eliy Orcko's hazy, soulful title track from their album IDIOT to the banjo-based folk of Jo Rodriguez's "Home Is Wherever You Are." Meadows attributes the compilation's strength to the unique choices of each musician's contribution: "Our artists take the yearly sampler pretty seriously, and most of them give rare or previously unreleased material for it, and we put a lot of thought into the sequencing and mastering as well, I think it's got a great flow." Between the sampler's 25 songs, you can hear the flexibility of Flowerpot Records and the understandable excitement around this year's set of releases.
---
Merch for this release:
Vinyl LP, Cassette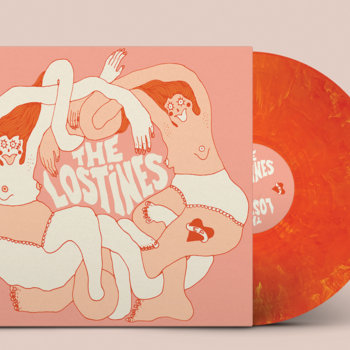 After starting Tape Dad in 2018 in Fayetteville, Arkansas, and making small batch cassette runs for bands like Pono AM, Witchsister, Plastic Psalms, and Dylan Earl, Kurt DeLashmet had aspirations for a better-structured and more business-oriented record label that he could grow into a sustainable DIY project, amplifying the voices coming out of American hollers. "I pretty much only did local or Arkansas bands for the first year and didn't limit myself to any particular genre or sound," DeLashmet says. "It was really just about trying to set bands up with something they could sell at shows and amplify their music a bit beyond our community."
In late 2018, DeLashmet linked up with Ouachita yodeler Nick Shoulders and made some tapes for his debut album, Lonely Like Me. Shoulders was stationed in New Orleans at the time, while DeLashmet was back in the Ozarks. The two Arkansans didn't know each other beyond having played at the same raucous house shows in the early 2010s, but a working relationship was quickly formed, and Shoulders clued DeLashmet into the NOLA DIY country/punk scene.
When Shoulders' career surged in early 2020, thanks to viral YouTube performances of "Snakes and Waterfalls" and "Rather Low," and COVID-19 hit the country, he moved home to Arkansas. DeLashmet proposed that they use the yodeler's newfound popularity to start a label of their own. "I found myself living in [DeLashmet's] back room, and, out of crushing necessity, we decided starting a label was the only way to have an honest means of getting my music out, as well as supporting emerging artists that wanted to swim against the current of the Americana world with us," Shoulders says.
When Shoulders arrived at DeLashmet's place, he brought with him all of the T-shirts he'd printed for a canceled tour. The two set up a Bandcamp shop and accumulated 400 orders in one day; they then took down the store and spent nearly a month fulfilling them all. Fast-forward a handful of months and, after wading through production delays and finding their bearings, DeLashmet and Shoulders officially launched Gar Hole Records with reissues of Shoulders' Okay, Crawdad and Lonely Like Me. The label hit the ground running the following spring, releasing Shoulders' Home on the Rage and welcoming New Orleans folkster Chris Acker as their first new artist. Gar Hole has since assembled a roster of six ramblers and roamers, including dynamic newcomers Jess Harp, Jude Brothers, Austin Cash, and the Lostines.
Release to Start With
Merch for this release:
Vinyl LP, Compact Disc (CD), Cassette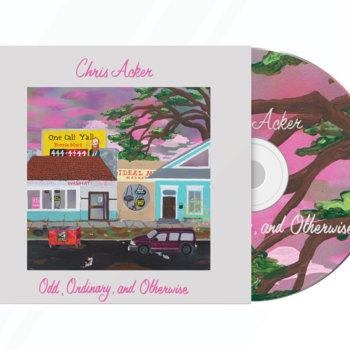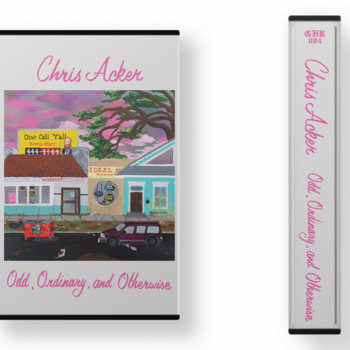 Though Gar Hole Records emerged from the success of Shoulders' exploding virality, a great starting point is definitely Chris Acker's Odd, Ordinary & Otherwise. Clocking in at 13 tracks of linguistic honey, Odd, Ordinary & Otherwise tracks the alleyways and characters of New Orleans. A busking troubadour who's seen a thousand lands, Acker's storytelling speaks to a wide range of experiences as he traces male-pattern baldness, queer romance, and volunteering for medical tests to pay off debts.
Odd, Ordinary & Otherwise gets at the mission statement of Gar Hole Records by spotlighting a cultural scene long ignored by the mainstream. The record isn't some cinematic undertaking but instead, a harvest of hearts aching to swell. Asker asks his audience not to buy into him, but to buy into the places he's been, to parade down the same streets and swim across a Mississippi River that sometimes rises higher than the homes neighboring it.
---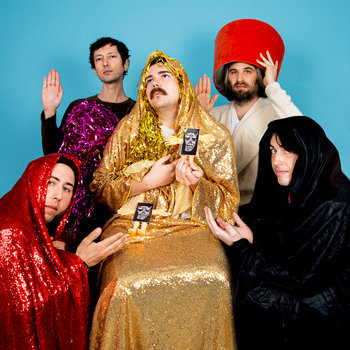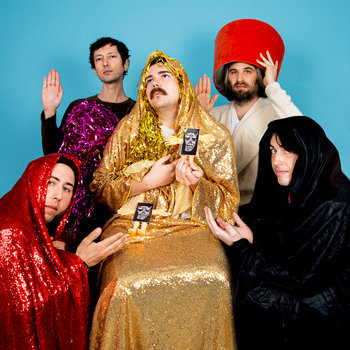 Merch for this release:
Cassette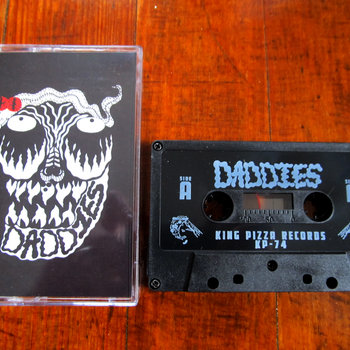 When Greg Hanson decided to start a cassette label in late 2013, he did everything he could to make a splash: He picked an evocative name; he lined up a first batch of releases and committed to putting them out within about six months; he even booked a music festival—the first of what would become several Pizzafests—to coincide with King Pizza Records' first wave of tapes.
Then release day came and went, and sales were single-digit slow—which neither surprised nor deterred Hanson.
"Part of the mission of the label was to be a support system for bands without a support system. That was sort of a criteria, to work with bands that have not released stuff with other labels and bands that don't have management," he says. "What we learned very quickly was that you don't go in expecting to sell 40 tapes at a release show for a band with 14 fans."
Rather than panic, Hanson got to work figuring out how to help King Pizza's artists reach more ears. He booked more shows and Pizzafests. He sent music to blogs and websites, hoping to spur reviews. More recently, he worked with partners on digital distribution and licensing deals. Along the way, he more or less stuck to his original plan for the label.
"I knew I wanted to work with bands that are at the ground level and help them move up," he says. "That means I have to be able to sell seven tapes and be OK."
That's easier to say when you run a label as more of a community than a business. Hanson started King Pizza while living in New York City, just out of film school and jamming garage-rock songs with a buddy. Eventually, they called themselves The Mad Doctors and started playing shows with other bands that couldn't get the attention of bigger indie labels. So Hanson did what a lot of musicians do in that situation: He started a label to put out his own music and his friends' music.
"I was spinning my wheels at work and I wasn't really seeing anyone because everyone was too busy to hang out," he says. "A big part of this whole thing was about hanging out and exchanging ideas and building a collective. That was a really big breath of fresh air for me."
Since then, King Pizza has released more than 75 tapes, records, and digital albums, mostly by fuzzy and fast-paced garage rock, psych, and punk bands like The Royal They, Sun Voyager, Daddies, and Teen Mortgage. Now, when he looks around, Hanson finds himself in the middle of that community he was seeking all those years ago.
"Seeing all these other people working hard and trying to do the same thing, that's cool," he says. "Five people shouting is louder than one person shouting into the void, so let's shout together."
Release to Start With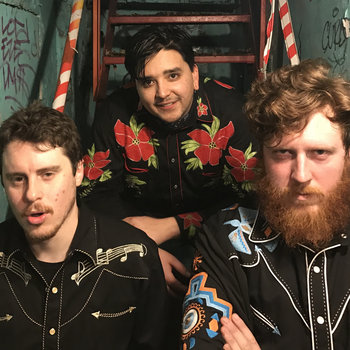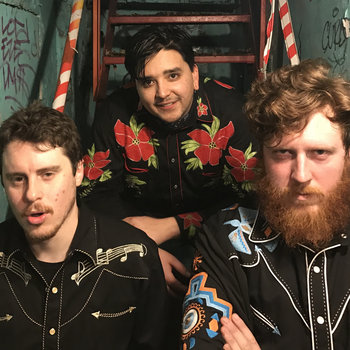 Merch for this release:
Vinyl LP
New York's Sun Voyager doesn't lean as heavily into punk and garage rock as many of the bands on King Pizza, but here's what they do share in common with their label mates: lots of love for fuzz, fuzz, and more fuzz. Seismic Vibes offers up a heaping helping of stoney, propulsive psych rock that sounds like it's been dipped in a deep pool of algae and left out in the desert sun to bake. "They were one of the first bands on the label and this is one of the biggest releases and one of the consistent sellers," Hanson says, "They just sort of embody what King Pizza sounds like in a big way."