TAPE LABEL REPORT
Tape Label Report: September 2021
By Bandcamp Daily Staff · September 30, 2021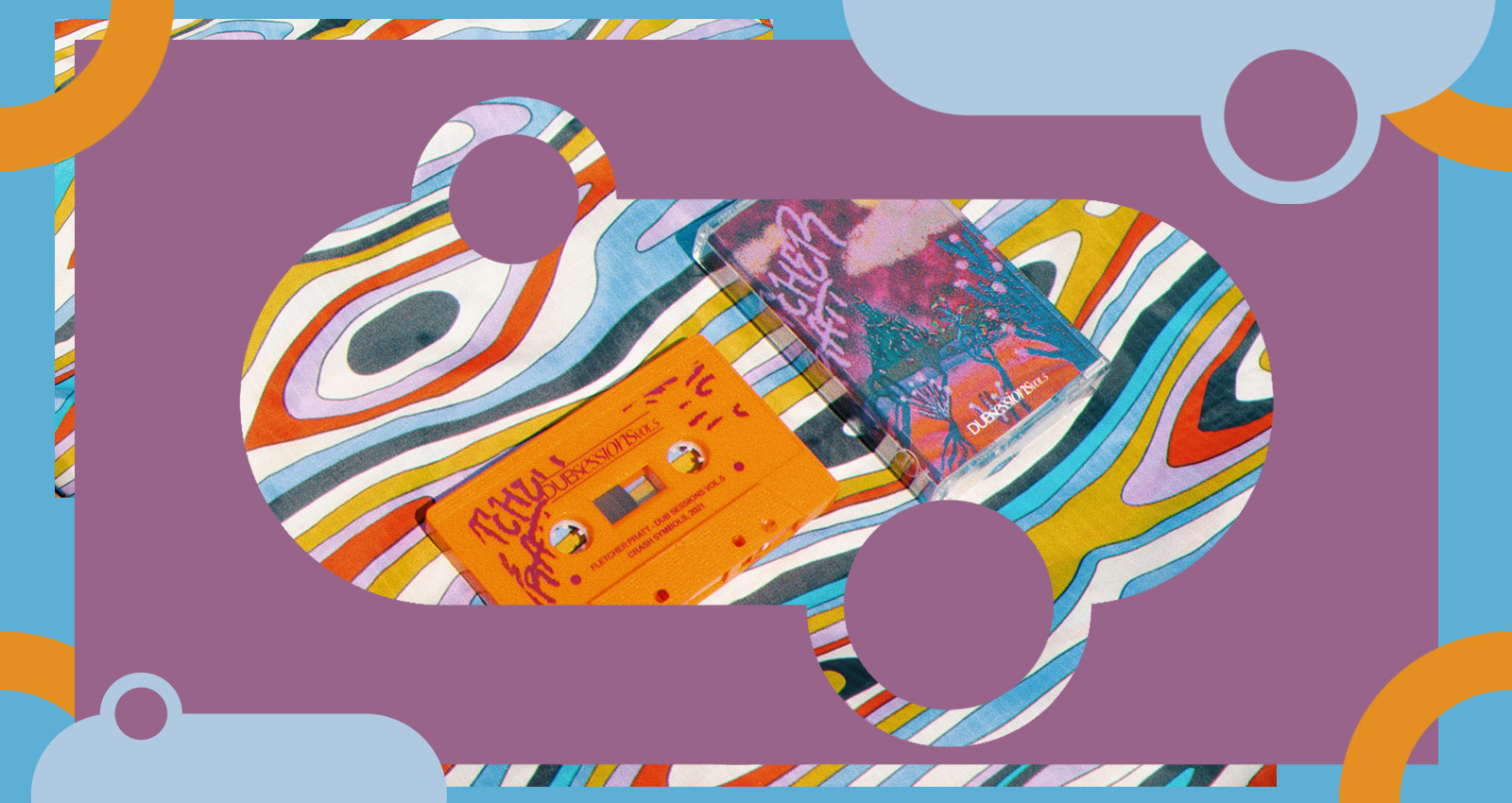 Welcome to The Tape Label Report, where we introduce you to five cassette-focused labels you should know about and highlight key releases from each.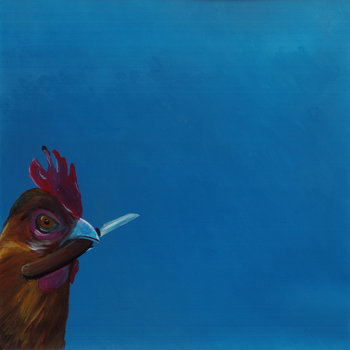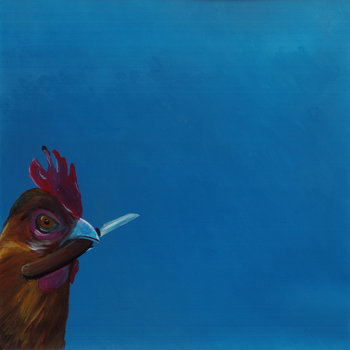 Merch for this release:
Cassette
Whether a record is released on vinyl, pressed to tape, or simply uploaded to streaming platforms, the rules of cover art remain largely unchanged. Across genres and geographical borders, these designs are almost always bound to the same symmetrical dimensions and, above all, are easy to recognize from any distance, anywhere—unless you're signed to Luigi Falagario's Almost Halloween Time imprint, that is. Each copy of nearly everything released by the Italian label (founded in 2001) is packaged in its own unique artwork, hand-painted by Falagario himself. While your own copy of Magi's Warm Pursuit might feature a close-up depiction of what appears to be nervous tissue, your buddy's version of the tape could come with a ghostly picture of a hand partially submerged in water.
A self-taught artist inspired by Frida Kahlo, Edward Hopper, and Egon Schiele, Falagario uses the cover art as part of his daily practice; each piece takes about two hours to complete. "I paint because my grandfather always thought I was good at it," he says. "He bought me all sorts of equipment that had been left unused until I decided that I wanted to paint the covers of the records I released on my label."
The label's name is meant to evoke Edward Hopper's visions of the American suburbs, but is also taken from the title of Falagario's favorite song: "Halloween" by Home, which he first heard on a local radio station called Planet Rock in the late '90s. In July 2020, after years of attempting to reach them via snail mail, he collaborated with the band on their latest album, titled 18.
Release to Start With:
Merch for this release:
Cassette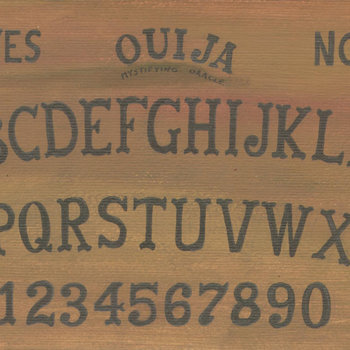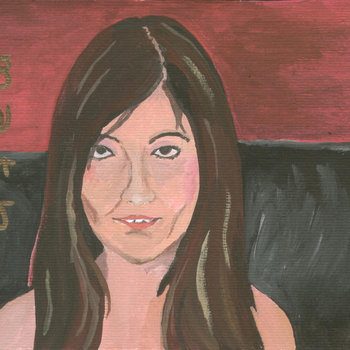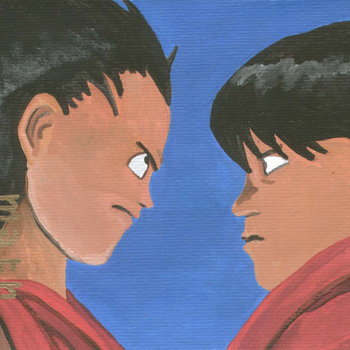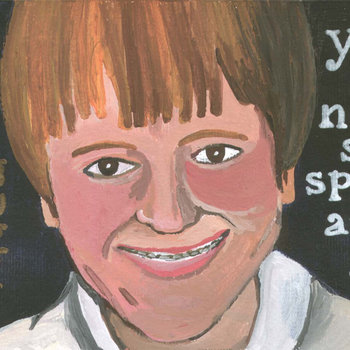 Josh Lopez's now-defunct solo project M A T H was a frequent collaborator with fellow lo-fi acts and tape labels in Southern California during the mid-2010s, though it was actually Almost Halloween Time that pressed his first official release to tape in 2013. Odes touches on all the hallmarks of the music Falagario prefers to release: it's strummy, lyrically conversational, and endearingly off-key a la Jad Fair.
– Jude Noel
Merch for this release:
Cassette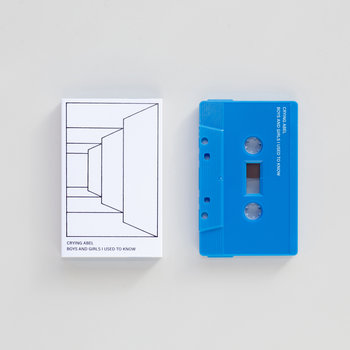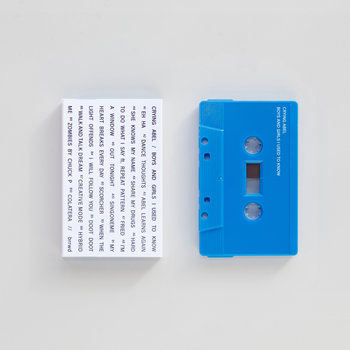 A "creative label" that doesn't limit itself to releasing solely music, brrwd (pronounced "borrowed") primarily deals in beats and loops, packaged in minimalistic designs. Run primarily by Japan-based producer Repeat Pattern, the label has been steadily releasing music since 2014 with a focus on physical media. "Essentially it was like, everything's going digital. Let's just put out this 10" and just keep it as a 10" now, just because we like 10"…and nobody puts out 10" [anymore]," says Repeat Pattern about their first release, Color by Youtaro.
New projects are in the works, too. There's an upcoming zine collaboration with Allied Forces Press and photographer Ahraun Chambliss, recalling brrwd's earlier tinkering with photography on 10" vinyl. And while brrwd has been a marquee label in the worldwide beat tape scene, they're not limiting themselves to that genre either. "It would be nice to do more bedroom pop stuff," says Repeat Pattern. "I really liked the Crying Abel project a lot. Honestly, in terms of listening, that's kind of where I've been at for a long, long time and it's just that I don't know how to attract those types of people."
Release to Start With:
Merch for this release:
Cassette
Wonky beats a la Brainfeeder, with a hefty amount of swing and a dash of humor. Sporting O-card artwork from Elevatorteeth, Dump Seq / Bad Seq is a testament to brrwd's ability to link talent across borders. Montréal-based producer Antoje packed the two sides to the brim with rhythmic vignettes that make creative use of chiptunes, MIDI instruments, and vocal samples; each idea never overstaying its welcome. These aren't your lo-fi beats to study to; "Seriouslymost Meta" has a thick, visceral bassline that demands head bobbing, while "Flat Matter" lays a Playboi Carti a cappella over detuned synths, satisfying our curiosity of how these beats would sound with bars.
-James Gui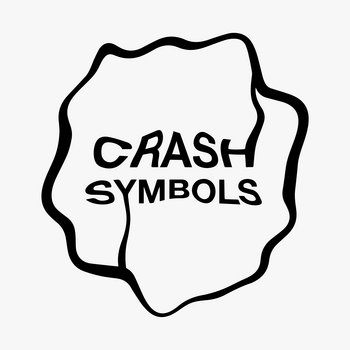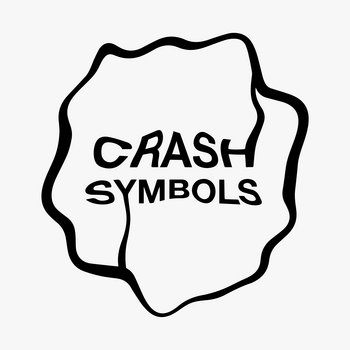 Merch for this release:
Cassette
In 2020, Dwight and Liz Pavlovic celebrated 10 years of running Crash Symbols. It's a milestone not many cassette labels hit, but the Morgantown, West Virginia-based couple are persistent. Alongside Crash Symbols' dense discography of beautifully designed international experimental releases, the Pavlovics have launched dance music sub-label Easy Bay Records, and previously ran the publications Decoder and Get Off The Coast.
As the costs to manufacture and ship tapes have increased, quadrupling in price for international deliveries since they began, Crash Symbols's latest challenge is slowing down. "It doesn't seem like our governments want us to interact with each other on a small business level," says Dwight. "At this stage we're starting to be more like a conventional label, promoting each release as much as we possibly can. If you have something coming out every month, it's not reasonable to expect people to listen every time you email them."
Quality is clearly a priority over quantity on upcoming releases such as Brazilian artist Grimório de Abril's new album, Glass Labyrinth. Select copies will include a handmade zine and a piece of scrap glass (sanded down for safety) from Blenko Glass Company, one of America's last artisanal glass factories. This connection came through Liz's work as a visual artist; she recently collaborated with the Milton, West Virginia-based company on figurines of the Flatwoods Monster, a regional cryptid. Like every Crash Symbols release, time-tested DIY techniques are used to create something otherworldly.
Release to Start With:
Merch for this release:
Cassette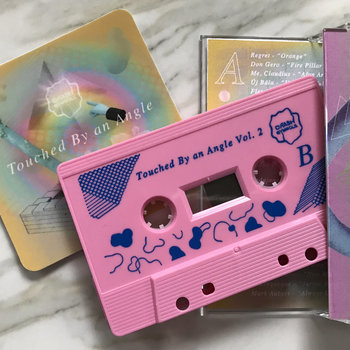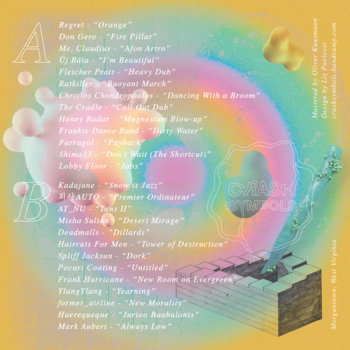 Though it's been out since 2018, Dwight describes Crash Symbols's latest label-spanning compilation as "a roughly accurate cross-section of what we're doing at the moment." Standouts of the 26 songs include the dub-noise experiments of Winnipeg's Fletcher Pratt, lo-fi rock from Philadelphia's Honey Radar, and the yearning ambience of Montréal's YlangYlang. Buried deep within its tracklisting, Estonian artist Kadajane's "Snow Is Jazz" is three and a half minutes of murky trip-hop that perfectly embodies what the label does best, connecting remote artists no matter where they're geographically located.
-Jesse Locke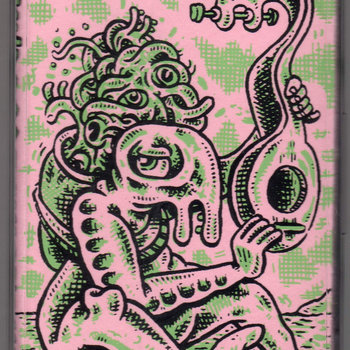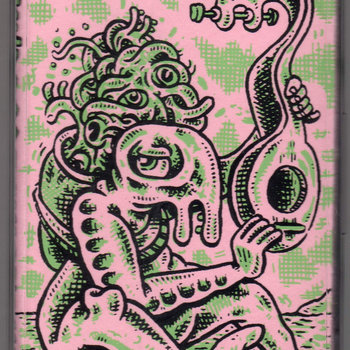 Merch for this release:
Cassette,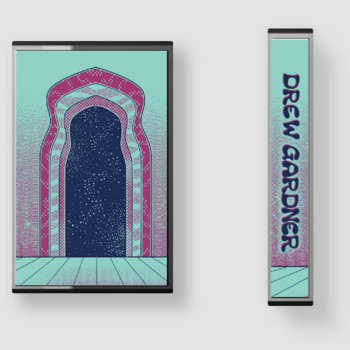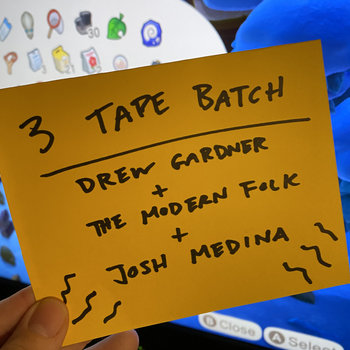 Eiderdown Records's Adam Svenson wanted to start a tape label that felt like a record label. So naturally, he thought about the odor: "I wanted them to smell like a private press LP, you know, when you open it up…" That's why the Seattle label, started in 2011, screen prints all its inserts. "But my printer Broken Press, he's such a pro. And he doesn't layer it on as thick anymore," Svenson adds, a little mournfully. "So they don't always smell quite the same…"
Despite a lack of olfactory qualities, the 38 tapes in Eiderdown's catalogue are beautiful objects. Svenson had long admired the strange visuals that his artist friends produced and wanted to match them with "weird, strange stuff" that he was hearing: music for the quiet hours, in particular. "I started off with the tagline of 2am music or 3am music," he explains, "I've always loved music that sounded like it was sort of far away, maybe playing from another room."
It's why the Eiderdown catalogue includes everything from muezzin calls accidentally captured during a Javanese thunderstorm to far-out Grateful Dead tributes and dueling guitars under the influence of deadly toxins. He puts releases in batches of two or three, working with one of his visual artist friends—like Max Clotfelter or Aubrey Nehring—to create a distinct identity for each set.
"My children are all beautiful and special," Svenson says, admitting that, like any good parent whose offspring fly the nest, he always feels sad when a tape sells out.
Release to Start With:
Merch for this release:
Cassette,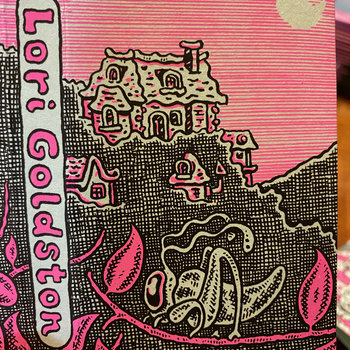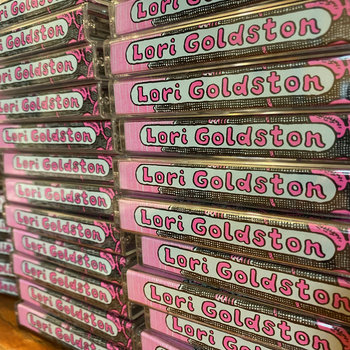 Cellist Lori Goldston has been Seattle underground royalty for nearly three decades, from her days as Nirvana's touring cellist to collaborations with Laura Veirs, Parenthetical Girls, and Dylan Carlson's Earth. Here, it's just her, a cello, and a backyard somewhere in Slovenia (the tiny European country perched between Italy and Croatia.) Backed only by the gentle croak of grasshoppers, she coaxes out wavering, wayward lullabies that tremble in the night air. Sometimes music really is that simple.
-Phil E. Bloomfield
Merch for this release:
Cassette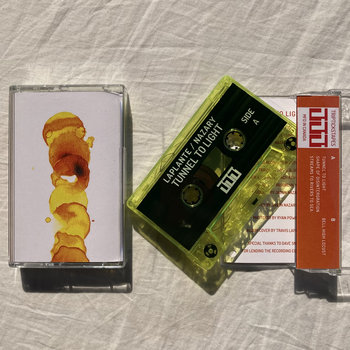 Founded by bassist Nat Baldwin in 2020, Tripticks Tapes is driven by a mission to showcase experimental musicians who create new structures and embrace collective music making. To date, they've featured some of today's most prominent artists in the scene, like saxophonist Patrick Shiroishi and bassist Luke Stewart. There isn't one overarching sound to what they release; rather, each mines different textural, timbral, melodic, and harmonic possibilities of improvised music, from dissonant scrapes to ecstatic squeals to chilling emptiness.
Baldwin had wanted to get Tripticks Tapes off the ground for a while, but when the COVID-19 pandemic began, he swung into full gear, hoping to provide a space for artists and audiences to connect while in-person live music was on hiatus. He also noticed plenty of "inspiring experimental music" that didn't have a home, and he hoped Tripticks could become another outlet for this community. "We view each work as a singular release, but they are part of a deep continuum and constantly expanding community that exists both within our little label and also far beyond it," Baldwin says over email. "We hope our catalog, as a whole, unfurls like one long-winding, ever-shifting improvisation, traversing unpredictable terrain, dynamic and in constant motion, in conversation with the past yet always looking toward the future. Or perhaps it could read like an episodic account of an unreliable narrator taking flight across a surreal landscape in so-called America critiquing the hypocrisy and consumerism of modern culture like the singular work of Ann Quin's novel Tripticks."
Release to Start With:
Merch for this release:
Cassette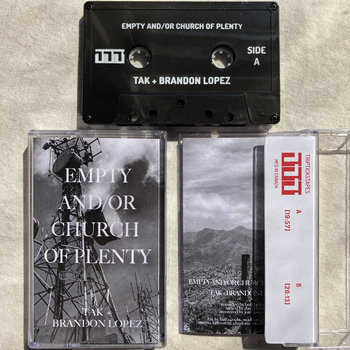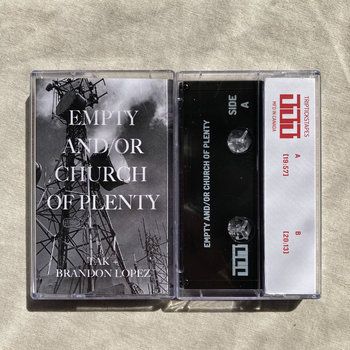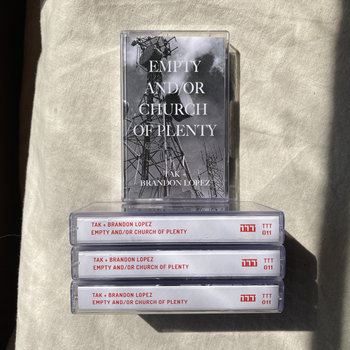 Tripticks Tapes's October 1 release, Empty And/Or Church of Plenty by bassist Brandon Lopez and New York's TAK Ensemble, encapsulates the spontaneity, unity, and stylistic range of the label. TAK Ensemble commissioned Lopez to write the piece, but unlike the European format of composing a score that performers then play, each individual musician had a say in the composition process. The goal was to break down hierarchies. Empty And/Or Church of Plenty is understated, morphing from hollow, distant crunches to chilling, airy tones and back again with ease, centering gravelly string instruments and a deep sense of connection and communication.
-Vanessa Ague