TAPE LABEL REPORT
Tape Label Report: November 2021
By Bandcamp Daily Staff · November 29, 2021
Welcome to The Tape Label Report, where we introduce you to five cassette-focused labels you should know about and highlight key releases from each.
Formed in 2017, Ciudad Juárez-based label Amigos Records made a splash with a string of releases capturing the freshest shoegaze and dreampop bubbling up from the Mexican underground. "[The label] was born as a project by artist friends from different bands who wanted to support each other, have fun and showcase a different side of the national indie circuit," says co-founder Alejandro Nava, who runs the imprint with press manager Luiz Lozano and coordinator Arturo Valles.
While the team remains committed to working with Mexican artists and bands, Amigos Records has gradually expanded its genre roster to include psych, garage, and more. For a proper sampling, spend some time with the trippy ruminations of Fryturama's El Mutante Más Lindo, the kraut-fueled droning of Mint Field's Sentimiento Mundial, or Perritos Genéricos' many oddball electro-garage earworms.
The label's philosophy of building a broader support system in Mexican indie is best exemplified by their expertly curated Amistades ("Friendships") compilations, which have become an annual fixture. "We started the Amistades project in 2018," adds Nava, "and the idea was to build community between artists from different cities with a special mixtape released in time for Record Store Day."
Release To Start With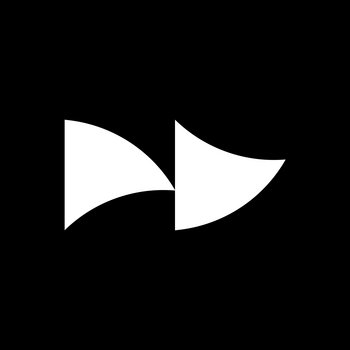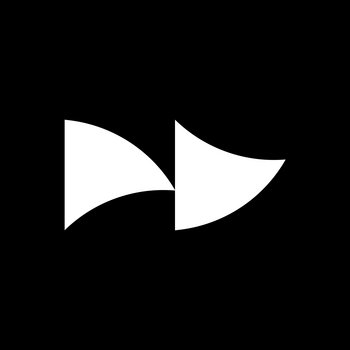 Merch for this release:
Cassette
Nava specifically highlights Amistades Vol. 3, which was released in October 2020 with guest curation from Festival NRMAL director Mónica Saldaña and the creator of cult music blog Ultramarinos, Uziel Palomino. The three fussed over the tracklist for months in order to assemble what Nava describes as, "a compilation that is 100% Mexican, inclusive and equitable." The tape features cuts by Hermosillo grunge furies Margaritas Podridas, Guadalajara shoegaze queens Norwayy, Monterrey retro-pop craftsmen CLUBZ, and Mexico City ambient juggernaut Edgar Mondragón, among many other underground stars. Keeping every detail in mind, the tape's whimsical original artwork is a loving re-imagining of Mexican public school textbooks run through the colorful, queerified lens of acclaimed illustrator Maldito Perrito.
– Richard Villegas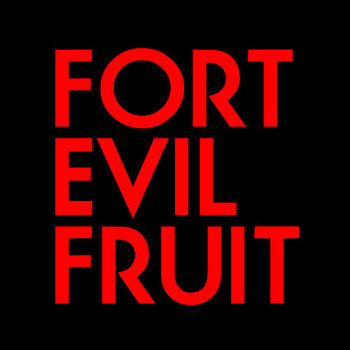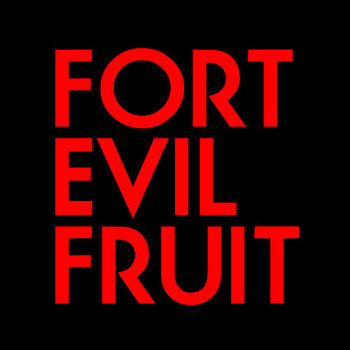 Merch for this release:
Cassette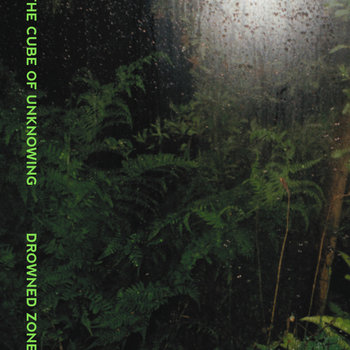 "The only criteria is my enthusiasm for the music," says Paul Condon about his Dublin-based tape label, Fort Evil Fruit. "I operate under the assumption that if I'm really into something, it will resonate with at least a few other people." Condon launched the imprint in 2011 with releases by his friends in the Irish underground, including a tape by his own group, United Bible Studies. But he soon expanded to include music from around the globe, such as the voice-and-piano songs of France's Delphine Dora, the violin improvisations of St. Louis' Alex Cunningham, and the haunting clatter of Argentinian trio ​​Úgjü Sectas.
"Having grown up in a small town in Ireland in pre-internet times, I still find it incredible to get to release music from places such as Argentina, Russia, and Japan," he says. "I also love having local artists mixed in; I get a kick out of the fact that people in L.A. or Tokyo are engaging with the provincial oddities referenced on The Cube of Unknowing's releases."
With 100 releases and counting, Fort Evil Fruit's catalog includes improvised noise, avant rock, and many genre-dodging mixes of melody, drone, and field recordings. Recently, tapes by Norway's Anders Brørby and the Russian duo Drojji show a turn toward beat-oriented, even danceable music. "I've come to realize that you can release a particular kind of music without having an expert knowledge of that genre," Condon says. "Some labels excel at specializing in a particular area, but I think it's ok to be more dilettantish at times: a useful part of an anti-elitist/DIY approach, even."
Whatever the style of music he releases, Condon remains committed to cassette tape, due to its affordability, accessibility, and creative challenges. "The limitations of the format can have a positive impact on the music," he insists. "It can make for a good framing device, and encourage more thought and consideration than a digital-only release might be subject to."
Release to Start With
Helena Celle's Correspondence Table
Glasgow Decentral
Merch for this release:
Cassette
For her latest release under the moniker Helena Celle, Glasgow-based musician Kay Logan intended to evoke the work of Coil and The Residents. But as she worked on these 10 pieces, she found herself moving in a completely different direction, eventually landing on a sputtering melange of staccato beats and ghostly electronic whirrs. Her rattling rhythms have the disorienting speed of prime Autechre, but the mood of the music is unique to Logan, a kind of hyperactive pointillism that seems to split the air into a million refracted beams of light.
– Marc Masters
Merch for this release:
Vinyl LP
When Devin Friesen launched Shaking Box Music in 2010, he had his fingers in every pie available to an experimental musician in Calgary, Alberta: working at a record store, hosting a campus radio show, even writing for Tiny Mix Tapes. After moving in with Kevin Stebner, the mastermind behind hardcore labels Bart Records and Revolution Winter, Friesen followed in his home-dubbing footsteps. "I'm very familiar with the first five seconds of every Bart Records release," he laughs. "Kevin would check every single copy."
The name of Friesen's label is a sly reference to the infamous 1985 conceptual release by Japanese noise artists The Gerogerigegege. This Is A Shaking Box Music (You Are Noise Maker) is quite literally 100 blank cassettes in a large metal box. This perfectly sets a tone for the label's releases from a crew of Calgary's most adventurous noise-makers including saxophonist Nate Waters, drummer Chris Dadge (himself the impresario of the long-running Bug Incision label/event series), and bands like psych-pop quintet Holgans. The majority of its titles come from Friesen's solo guitar project Bitter Fictions, warping time with shimmering drones, no wave clang, and swells of feedback, all recorded on a cassette four-track.
Shaking Box Music's sole release from outside of Canada is the album Six Scores by experimental heavyweights Richard Youngs and Neil Campbell. This unclassifiable collaboration features each musician playing scores written for the other with instructions such as "what's the longest sound you can make, starting slow and getting faster?" Layered thickets of violin, Casio, and unintelligible mutterings form an absurdist audio collage. "What I'm most proud of with that record is that it stumped the craziest heads I know," Friesen says. "People didn't know what to make of it at all."
Release to Start With
Merch for this release:
Cassette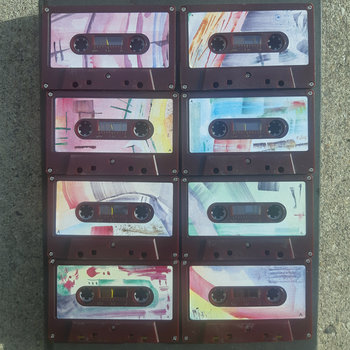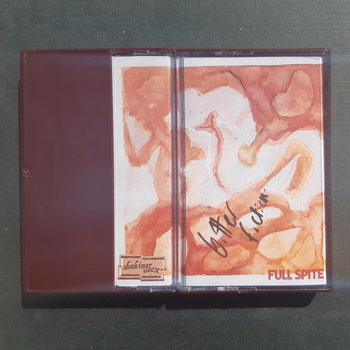 Friesen's latest album marks the culmination of his previous decade's work as a musician and painter, featuring unique watercolors on each copy. On louder songs like "Gtr Centre Motherfucker," lurching drum machines and mangled samples set the foundation for a barrage of distorted squeals that he describes as "rude playing." The album concludes with "Respite," flipping Friesen's sound on its head with a dazzling ambient-pop instrumental. "I have a really bad tendency of putting the most melodic or accessible material at the end of my releases," he laughs. "I'm constantly trying to weed out the squares, but might just be making things harder for myself."
– Jesse Locke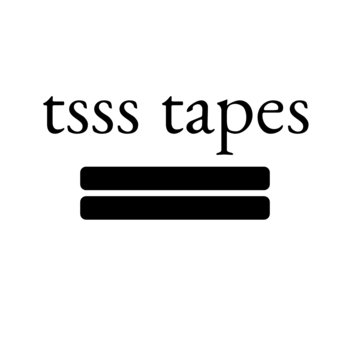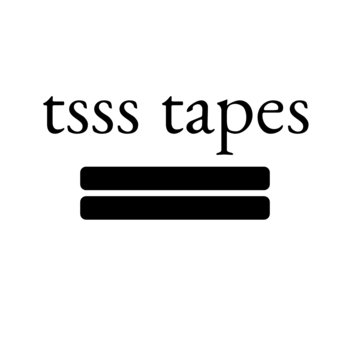 Merch for this release:
Cassette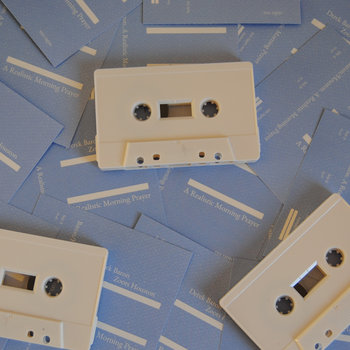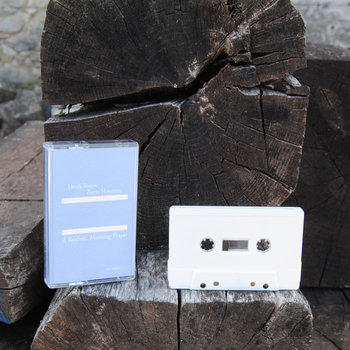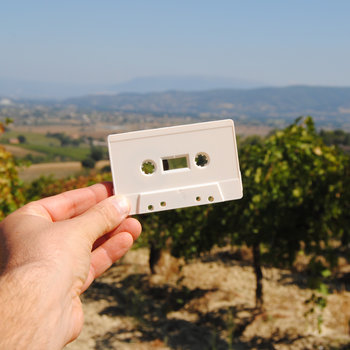 When asked if he's recorded anything lately, percussionist and tsss tapes label head Francesco Covarino pulls up a plastic case with various metal and wooden trinkets inside and takes a few out, shows them off one by one. "I like the way they sound…I put the mic close, start fiddling with stuff, and usually, I like what comes out. Most of the objects I have around my house—almost all of them sound nice."
This is an apt illustration of the sorts of sounds tsss tapes are home to, as well as of their label motto: "quiet and weird and free." While Covarino cites production and shipping costs as reasons for wanting to start a tape label, he admits that the music he puts out is "a little dirty" and "perfect for tape." In less than three years, tsss has built up an ample catalog of sound worlds both improvised (with instruments, found objects, and more) and carefully sculpted from layers of audio, many of which are mediated by processes of recording manipulation.
tsss' output is remarkable for its restraint and tactile immediacy, something that can also be said about how Covarino runs the label. He depends on Bandcamp to get stuff out there, but keeps things "as low-profile as I can; I don't like to do press releases." It's a one-man operation, DIY to its core: he masters most releases, designs all the cover art, and folds the J-card for each copy himself. The photos he uploads to Bandcamp are all taken in or around his home, or at the shop where he works. "I always use the things I have near," he explains. "I don't like to create something I have no connection with."
As much as he values what's near, Covarino is happy he's been able to reach people far and wide with tsss tapes. "I understand there's not a lot of interest for this music; I'm pressing in editions of 100 for the whole world. But hopefully I can reach all 100 of them. I hope I can keep doing this for many years, because it's really fun—it's what I always thought running a tape label would be like!"
Release To Start With
Bardo Todol y sus Aves sin Nido
Respiran
Merch for this release:
Cassette
For the past few years, Argentinian sound artist Pablo Picco has been putting out music as Bardo Todol with Nico, his young daughter, on toy instruments; on their latest releases, they've had a little help from his son Cina, who's still a toddler. Respiran blends Picco's usual lexicon of field recordings and tape manipulation with an amateurish flute chorus that flutters breathily throughout, in the spirit of moniker variant Bardo Todol y sus Aves sin Nido ("Bardo Todol and his Birds without a Nest"). The whale on the cover refers to both the music's evocations of animal song as well as another tape by Picco: part 3 of Stories of the Dotted Indian Whale.
– Jinhyung Kim
Taking its name from the lyrics of "Hello Stranger" by pioneering country group The Carter Family, Richmond, Virginia imprint Working Man Lay Down documents the prolific output of free jazz collective Crazy Doberman and their inner circle of eccentric cohorts. Though he first used the moniker in 2007 to release an "anti-record" by TV Ghost made out of Elmer's glue, founder Drew Davis officially launched Working Man Lay Down in 2019 to help keep Crazy Doberman afloat on the road.
"We were touring with John Olson a bunch—he always had his American Tapes thing going on or was creating art, merch, and other things," says Davis. "He was one to really show us the ropes, you know, 'You're going to suffer financially while touring—start making things along the road so you end up with an extra 10 dollars in your pocket.' Having some little artifacts of our work was the initial premise of starting the label, but it's become something totally different."
Working Man Lay Down began ramping up its output in late 2020, pressing cassettes by a wider array of experimental artists in more professional packaging. From the cyborgian spoken word of Dog Whistle's self-titled c40 to May Witch's psychedelic folk primitivism, the label's discography spans a wide range of styles, all united under the umbrella of abstract free improvisation.
"It's a newly formed community based on long-standing friendships," says Davis. "Everyone on the books is someone that we've met, grown up with, or know in some capacity. A lot of us grew up in and around the same town of Lafayette, Indiana. We're tied in by that community and not necessarily locked into any one specific genre."
Release to Start With
Merch for this release:
Cassette
The latest Working Man Lay Down tape release pairs flautist Alisha Eversole with percussionist Ludmila Nunes. Eversole's breathy playing flutters across the sound field, its sonorous outline chalking out the borders of Nunes' intuitive, arrhythmic performance.
– Jude Noel