TAPE LABEL REPORT
The Tape Label Report, May 2023
By Bandcamp Staff · June 08, 2023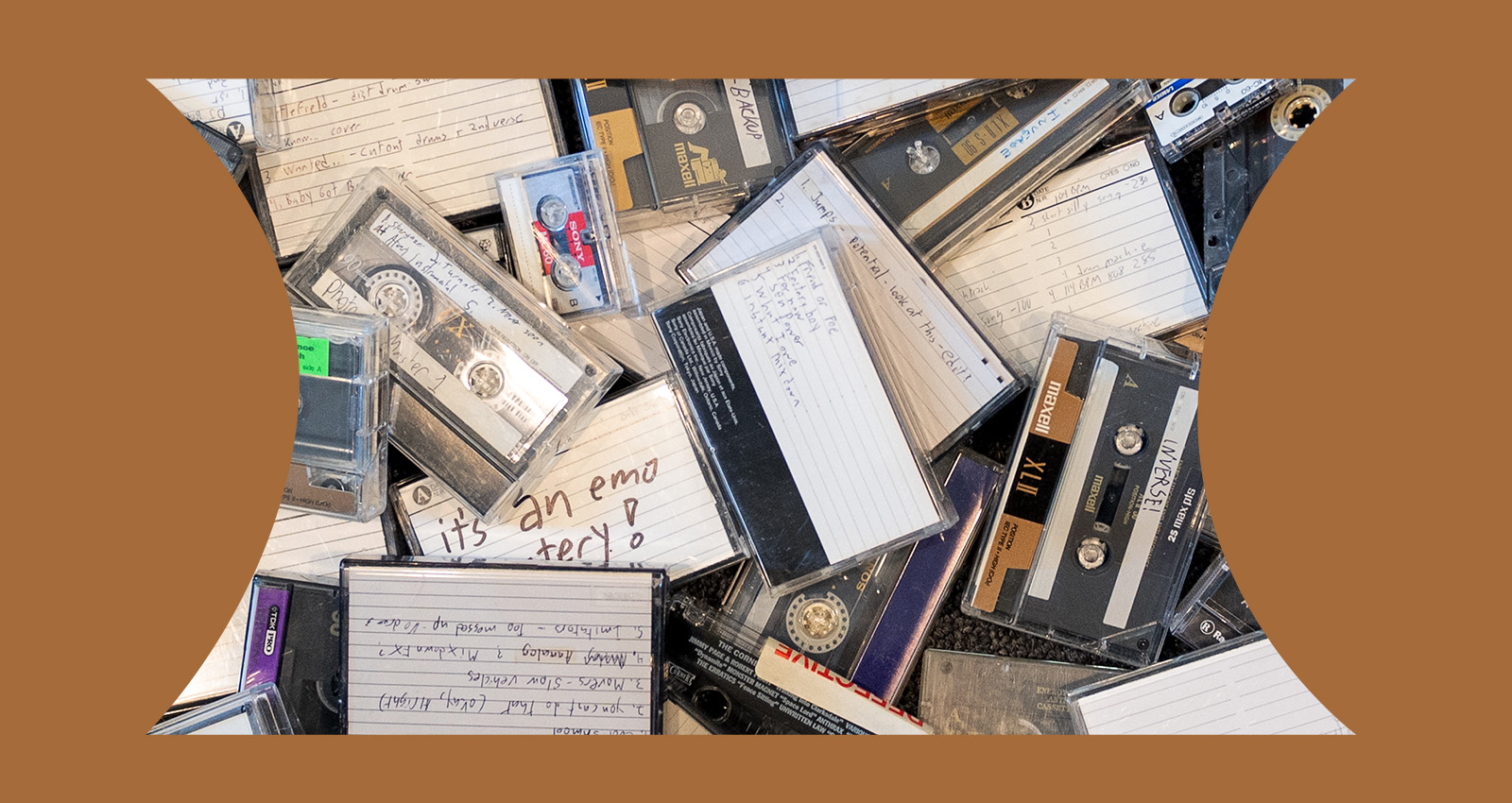 Welcome to The Tape Label Report, where we introduce you to five cassette-focused labels you should know about, and highlight key releases from each.
---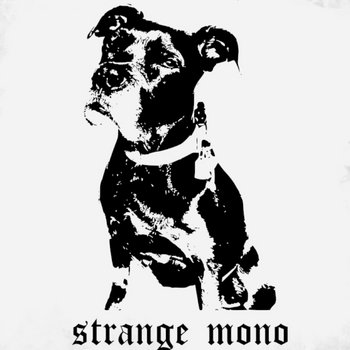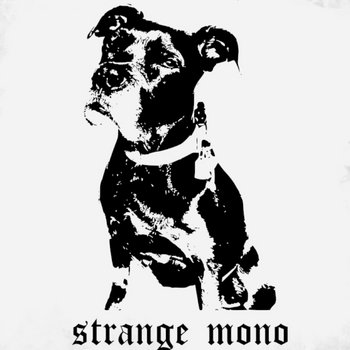 Merch for this release:
Cassette
In 2021, after 15 years on the Philadelphia DIY circuit, Dan Timlin and Jess Kramer were stuck inside just like the rest of us. Locked down at the top of COVID-19 with plenty of pent-up energy, the duo scored a Sony CCP-2300 cassette duplicator and asked their friend Sam Kassel—aka Sandcastle—to record a split that would benefit Homies Helping Homies, a food and shelter-focused mutual aid initiative. Thus began Strange Mono, the Philadelphia-based charity label and distro. With a catalog not 40 releases deep, the label continues to approach their work with radical empathy, directing all proceeds from physical and digital sales to charities chosen by artists on the label.
In addition to their charity work, Strange Mono provides direct support for musicians trying to walk the tricky line of self-promotion or navigate the release process in general. "It can be difficult to reach out about your own project, get press, talk to people about it," Timlin explains, "We'll draft bands an EPK [electronic press kit —ed.] and say, 'Copy this for your next one.'" As a lifelong musician, Kramer understands the emotional and spiritual work that goes into preparing a release. "There's a lot behind the music," Kramer says. "There's this weirdness that happens when you finish a project—you almost mourn it. I'm here to say, 'Remember who you are, remember what you're doing.'"
Shortly after Strange Mono began, Timlin and Kramer's longtime friend Mike Parry passed away from an opiate overdose. Parry was the lead songwriter of DIY heroes Worshiper, whose 2010 release To Binge and Purge in LA had since risen to cult status within the Philadelphia scene. In Parry's wake, Strange Mono reached out to surviving Worshiper members Curt Howard and Benji Davis to see if they'd be interested in pressing the tape. The pair agreed, and offered to write the liner notes. The tape's proceeds were directed to Prevention Point Philadelphia, a harm reduction charity. Timlin emphasizes the significance of the Worshiper release, which became a catalyst for the current direction of Strange Mono. "It's one of those tapes that'll never go out of print for us," Timlin says. "That gave us the push to take this really seriously."
Kramer and Timlin continue to channel their passion into the work of friends and collaborators, having assembled an impressively cooperative and eclectic roster featuring Ruah, Nyxy Nyx, Luna Honey, Clang Quartet, and more. Through their distro work, Strange Mono focus on making a positive impact in the greater DIY community. "We've been part of the scene for a long time, especially in the DIY tape scene," Timlin explains. "There's a huge culture of trades and ways to really try to lift each other up and support."
Release to Start With
Merch for this release:
Cassette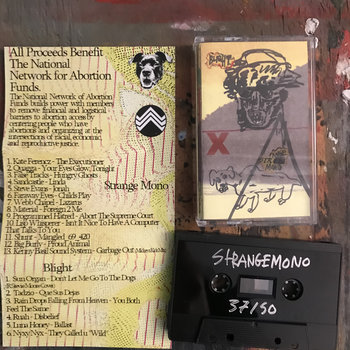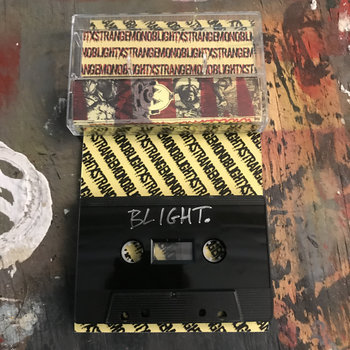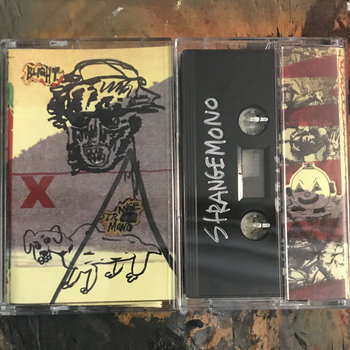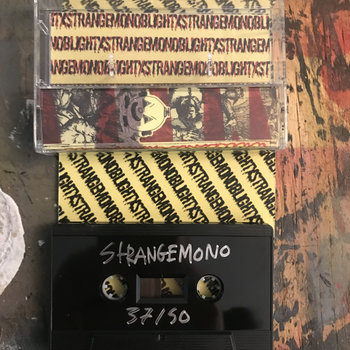 Last year's compilation Strange Mono x BLIGHT  features heavy hitters from both Philly camps, offering a comprehensive sample of the best of both labels. Between decade-long collaborations and friendships, there's a natural sense of community and camaraderie across the sonically broad cassette. "There's so much crossover," says Timlin. On the Strange Mono side, there's a raw acoustic cut from Faraway Eyes, a scorching pro-abortion cut from Programmed Hatred, and a Biblical poem from Steve Evans. Quagga's Josh Mackie supplies not only a track but also the compilation's artwork, while BLIGHT. cofounder Benjamin Schurr appears under his Ruah alias. Released in the wake of the reversal of Roe v. Wade, proceeds from the Strange Mono x BLIGHT. compilation benefit The National Network of Abortion Funds.
—Pat Pilch
---
Merch for this release:
7" Vinyl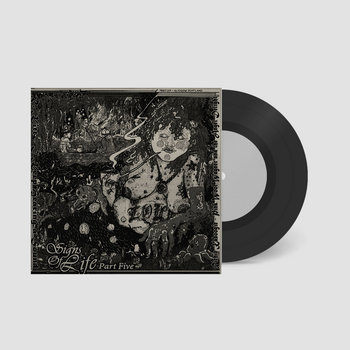 Before becoming one of Ireland's most clued-in cassette labels, Moot Tapes began life as a leftist art and music collective. Co-founded by artist Stephen Morton and electronic producer Peter Lawlor, aka Replete, Moot's initial efforts included creating artwork, planning DIY shows, and organizing a small festival in their home city of Kilkenny. By 2018, their scope had grown to include a tape label as a result of Lawlor's laudable decision to no longer "release music into the ether." Amen.
Released in 2018, the beatific ambient drone of Lifting—a split between Lawlor and Neil Quigley—swiftly formalized the desire to release music in a format that would be conducive to a warm, rounded sound. In the five years since, that warmth has spanned a handful of short-run, island-wide releases that have comfortably zig-zagged between noise, abstract sound collages, breakneck techno, and beyond.
Guiding all of this is a fierce collaborative spirit typified by the label's ongoing series, Signs of Life. The series isn't just a strong point of entry into Moot, but into Ireland's script-flipping DIY scene in general. Currently five installments deep, Signs of Life has hosted everyone from sound artist Muireann Levis and Howlbux (Elaine Howley and Irene Buckley) to SSMM​Ü​TT and Phil Christie of experimental jazz magi The Bonk. With more to come in the months ahead, it signposts a scene that often feels like it can barely be contained.
Hand-drawn by Morton and often wonderfully labyrinthine, the album art lends Moot an identity that feels grounded in—but not limited by—homespun ideals. In an independent scene that's community-driven to the nth degree, Moot sits alongside the likes of Dublin Digital Radio and Open Ear festival, marrying outsider energy with insider integrity.
Release To Start With
Merch for this release:
Cassette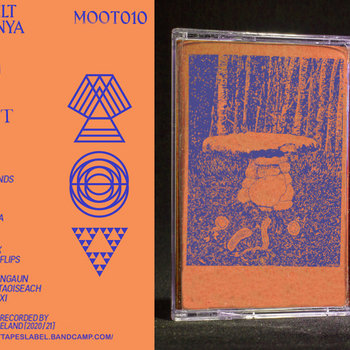 Two years on from appearing on Working—a sublime four-track EP alongside label boss Replete, R. Kitt, and Tr One—Irish producer Jellypelt confirmed his arrival in 2021 via his full-length debut, 2127 Tanya. It's a masterful blitz of mutated samples and scattergun breaks, landing all the punches of a golden-era UK rave classic. Where closer "Gorli-Boxi" feels submerged and spectral in equal measure, and the intoxicating "Blurlak" hits like a contemporary take on Irish electronic godfather Roger Doyle's more wistful work as Operating Theatre in the 1980s, peaks like "Fuck Da Taoiseach" double down on the hooks and heft.
—Brian Coney
---
Merch for this release:
Cassette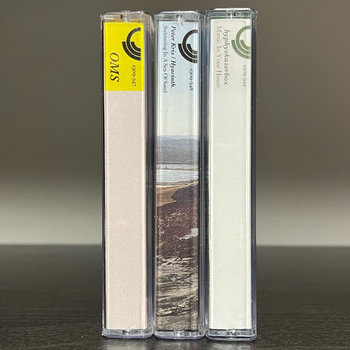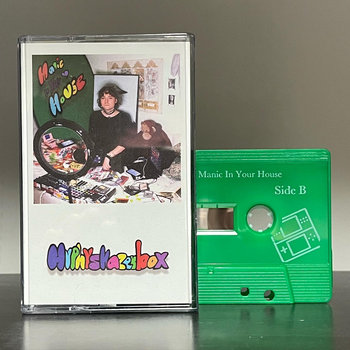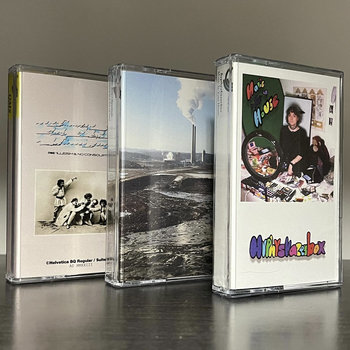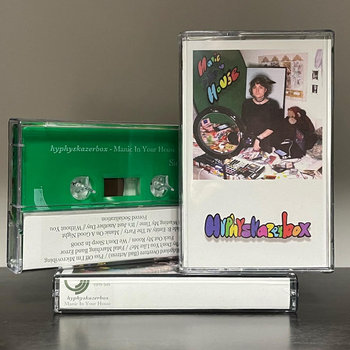 Active since 2011, the Cleveland, Ohio-based label Suite 309 has amassed an impressive catalog of releases that refuse to stick to any single genre. They've released glitched-out breakcore, anti-pop plunderphonics, synth-heavy no wave, four-track recording experiments, conceptual jazz-comedy, wiggly IDM, and deconstructed Blink-182 covers; the only constants are an openness to the possibilities of sound and a proclivity for the strange.
Take, for instance, the label's three most recent releases, all released in February: The quick-cut breakcore of hyphyskazerbox's Manic In Your House; the environmentally-concerned ambient drone and American primitive guitar of Peter Kris and Hyacinth.'s split Swimming In A Sea Of Sand; and the sprawling, lo-fi psychedelic, neo-kosmische journey that is OMS's Illeism & No Consolation. These works are worlds apart, yet they all fit into the label's championing of left-field music that requires adventurous listening.
Sampled and appropriated material; electronic sound experiments; synth-heavy instrumentation; tape recordings; and a playful sense of humor run amok across the label's output. Thornton considers work by Splice Girls and Used Condo, and albums such as Boiling Oil and 101 Notes On Jazz to be particularly emblematic of a certain prankster-ish thread within the label's work, saying, "high-concept, (typically) low sales material is really close to my heart."
Thornton is also finding inspiration in a decisively forward-thinking and dance-informed contingent within the label—namely, the glitchy industrial and hyperactive breakcore of Sophiaaaahjkl;8901 and hyphyskazerbox (who both toured the West Coast in March alongside twofold and TANK JR. in March). "Whatever scene [they] are helping create is super exciting to me," Thornton says. "The four releases between them feel like the most important music the label is doing right now."
Release to Start With
Merch for this release:
Cassette, Compact Disc (CD),
Because Suite 309 began as an outlet for founder Tim Thornton's own work (under the monikers Tiger Village, CDX, and Les Cousins Dangereux) and because he remains the label's sole curator, many of the common threads between the label's disparate releases come from his own affinities and interests.
This compilation released last May collects some of Thornton's earlier solo recording work captured on four-track from 1997 to 2000, when Thornton was a teen. Electronic instruments like drum machines, samplers, and software synthesizers flirt alongside live instrumentation and material taken from DVDs.
Each track is annotated on Bandcamp with biographical and technical details which gives insight to the creative impulses behind them. The result is a refreshing listen and a delightful roadmap to the sounds and approaches Suite 309 has to offer.
—Leah Levinson
---
Merch for this release:
, Cassette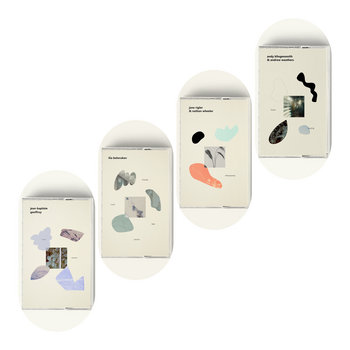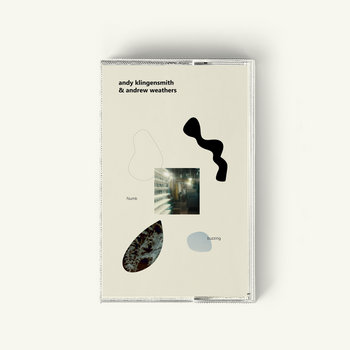 Dasa Tapes is a Greek tape label that emerged from the early days of the pandemic, and has since evolved into a reliable source of forward-thinking sound art. Savvas Metaxas and his partner Danai Giannakopoulou founded the label when the first lockdowns created a need for a creative outlet. "It was also a time when we had the chance to relax and listen back to tons of music without any pressure or fatigue," Metaxas says. "Many lovely new sounds came to notice during that period." Metaxas had previously been involved with the long-running experimental label Granny Records, which he refers to as a "second family." Dasa distinguishes itself from Granny in the fact that it is a tape-only label, releasing batches of three or four cassettes at a time. "Cassette was the first medium on which I ever listened to music," said Metaxas. "I grew up during a period when the vinyl was at its lowest, the CD was not yet a popular medium, and all that was left for us as kids was a cassette player or a Walkman. So maybe this is the reason that we love this cassette revival thing." The label's roster has expanded to include releases from prolific experimental musicians such as Ben Vida, René Margraff (aka Pillowdiver), and Lori Goldston. "In the beginning we wanted it to be mostly a curated-releases label, with us reaching out to artists we love," said Metaxas. "But soon it became evident that some of the demos that we were getting were so good that it was impossible to deny a release. Also, we really want to give space to artists with not so many releases in their discography and help make their work known to the public." The label is still brand new, but it has already made a name for itself as a leading exporter of process-centered experimental music.
Release to Start With
Merch for this release:
, Cassette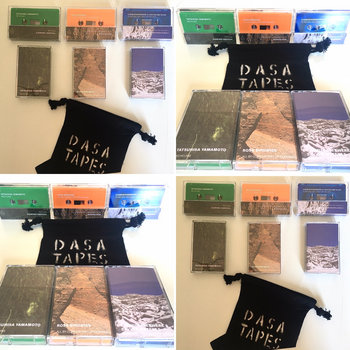 My introduction to Dasa Tapes was Tatsuhisa Yamamoto's masterful 2022 release Recycling. Yamamoto, a Japanese percussionist and frequent collaborator of Jim O'Rourke and Eiko Ishibashi, has developed a wholly unique style of electroacoustic composition. Acoustic drum textures and field recordings blend together to create rich, consistently engaging soundscapes. At times murky and ominous, at others glistening and rhythmic, the music on this album has a constant pulse, almost as if it is inhaling and exhaling. Recycling invites the listener to share space in its extensive soundworld, one in which electric and acoustic; textural and formal; and natural and industrial are all part of a greater whole.
—Levi Dayan
---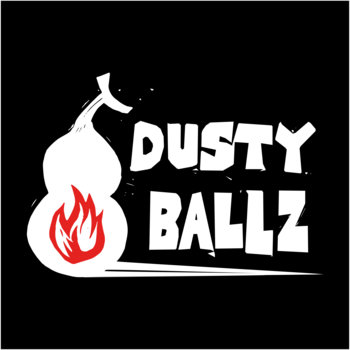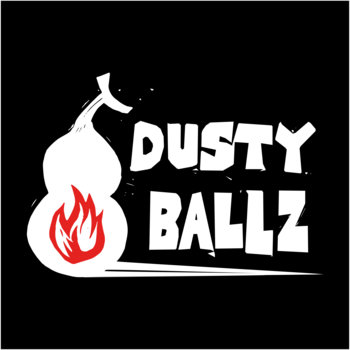 Merch for this release:
Cassette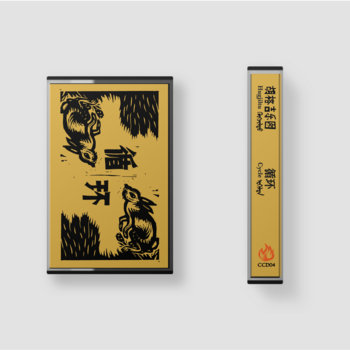 The motto of tape label Dusty Ballz is "Dusty sound from the Chinese underground," but its catalog is far from antique. Taking its name from an old Soviet joke popularized in English by Slavoj Žižek and "which somehow still speaks to the situation today," the London label's carefully curated cassettes serve as a perfect entry point for anyone seeking to dive into China's vibrant experimental ambient and avant-garde scenes. Some are re-releases, some are exclusives; all were previously hard to find on platforms outside of China.
China-born, UK-based academic Mabu Li, who founded the label in late 2019, sees it as "a bridge that connects the cultural world I come from and the one which I live in," he says. "These worlds have been very much separated because of linguistic, cultural, and geopolitical barriers, and as a result there have always been misrepresentations and misunderstandings when people read and think about Chinese music and music culture in the West, and vice versa."
The choice to make the label cassette-focused also has a personal provenance for Li, whose research focus is music, media, and culture. "Cassette tape was the first format on which I started listening to and buying popular music," he says, noting that his collection "included the infamous dakou/cut-out tapes that were imported into China as plastic waste" in the 1990s. The format also allows him to keep costs down—important, given that he passes on all profits to the artists—and to easily produce reissues of popular releases, something he's already had to do several times during Dusty Ballz's short lifespan.
The label's catalog to date includes a beautiful ambient folk reimagining of a Beijing commute from Mongolian musician Hugjiltu, an atmospheric exploration of minority identity by Naxi sound artist Chunyang Yao, and field recording-studded ruminations on China's COVID -19 lockdowns from veteran experimentalist Sheng Jie. In keeping with the origins of the label's name, Dusty Ballz mixes such serious studies with plenty of playfulness. On Chinese Medicine, free improvisation maestro Lao Dan combines his trusty saxophone with the zheng (Chinese zither), an instrument he's never picked up before and which he elects to play with his feet. And on Tractor Academy, percussionist Deng Boyu—whose most recent release was issued by Cafe Oto's label earlier this year—takes a noisy plunge into old-school, disco-influenced, rough-hewn IDM using "a vibrator, a gong, and various metal objects."
Dusty Ballz's eclecticism isn't for everyone, but Li is unswayed. "I have been cheered up by people saying that they love some of our releases and hate others," he says. "These responses motivate me further. I think it means we are doing well."
Release to Start With
Merch for this release:
Cassette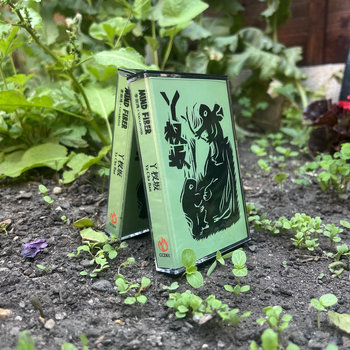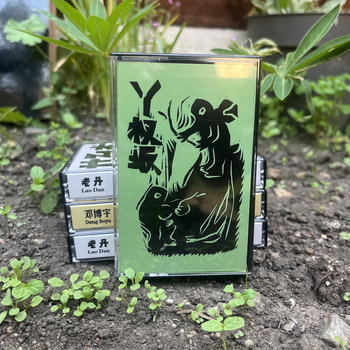 Mongolian musician Hugjiltu's Cycle is Dusty Ballz's most accessible release, but it's the record that preceded it that is perhaps the label's most representative. On Ya Cha Ban, two of China's most renowned experimental musicians, Li Jianhong and Wei Wei, blend the sounds of summer insects and bamboo groves rustled by mountain winds with more conventional instrumentation and digital keyboards.
As Mind Fiber, Li, and Wei have spent years experimenting with what they term "environment improvisation"—responding to and collaborating with the sounds of their immediate surroundings—but the previously unreleased ambient pieces on Ya Cha Ban feel especially personal, having been recorded atop a hill just outside the village where Li grew up. While Li searches for the magic of his childhood memories of the rural hideaway with melancholic guitar, Wei cuts through with her "outsider" view and digital noises, having been brought up far away in the north of China. The record is simultaneously contemplative and quirky, reflecting Dusty Ballz's preference for probing, unorthodox releases.
—Jake Newby