TAPE LABEL REPORT
The Tape Label Report, May 2022
By Bandcamp Daily Staff · June 06, 2022
Welcome to The Tape Label Report, where we introduce you to five cassette-focused labels you should know about and highlight key releases from each.
---
Merch for this release:
Cassette
Like so many tape labels before it, Antiquated Future began as a way to fill the merch table. In 2008, Joshua James Amberson embarked on his first tour with the band Letters. Since they only had one CD out, Amberson asked artist friends in his home of Olympia, Washington if he could sell their handmade zines and music releases on the road. At that time, web stores dedicated to DIY projects were not nearly as plentiful as they are today, so he launched a distro. "I had this box of stuff and decided to put it up for sale online," says Amberson. "That was day one and it snowballed from there. Now we carry 600-800 different items at any given time!"
Antiquated Future turned a corner in 2012, after one of the zines in their store "went viral," selling thousands of copies in a single week. Amberson moved to Portland and started collaborating with Andrew Barton, a fellow small press publisher and cookbook author. Inspired by a professionally dubbed, risograph tour tape from Saturday Looks Good To Me, they realized that their cassette releases could be just as high quality as their literary projects.
"Back when we started, a lot of labels were doing home-dubbing," laughs Amberson. "You never knew what quality you were gonna get. We like our tapes to sound good, so maybe we're a little snobby in that regard." Amberson also shared his love of the format in a 2020 issue of his zine all about cassettes. "Part of it is nostalgia, and I can't deny or escape that," he says. "I mainly just like their accessibility in terms of price and size. I've never rolled a cassette up in my sleeve, but you could."
Alongside new releases from artists like Olympia indie pop trio Guidon Bear and Portland poet Dao Strom, the label has become known for its compilation series Selected Songs. Housed in foldable boxes designed by Stumptown Printers with a consistent circular design inspired by book collections of selected writing, the series is split into two distinct categories: primers for lost or forgotten artists, and rarities collections for artists with a larger following. Their recent Selected Songs releases from Bonnie "Prince" Billy and Palace Music are a perfect example of the latter, with bonus items including risograph baseball cards and a 36-page booklet of liner notes by both Barton and Will Oldham himself.
"We channeled our obsessive listening interests into carrying on the legacy of artists lost to the CD-R era," says Barton. "In the early days of planning the series, people were doing all of these sexy vinyl reissue sets and big compilations. We decided to take that level of intentionality and apply it to cassettes."
Release to Start With
Merch for this release:
Cassette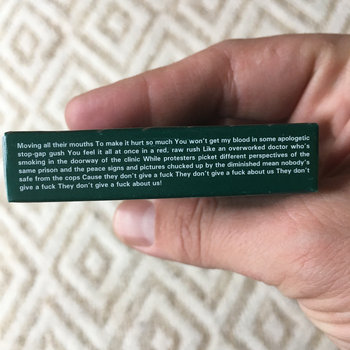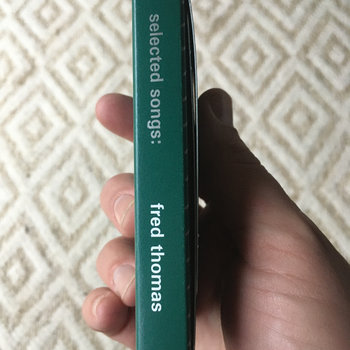 Fred Thomas is a key figure in the world of Antiquated Future. Alongside mastering seven out of the eight Selected Songs volumes, he also became the first subject of the series with this compilation in October 2020. As co-curators, Amberson and Barton attempt to assemble 30-minute, no-filler mixtapes on each side of the cassettes. This can result in striking musical contrasts, especially from a prolific artist like Thomas who constantly hopscotches between genres with his many projects. "Sometimes we break up the label into a skewed pop side and a more ethereal side," says Amberson. "We have a lot of fans of our ambient and drone releases who listen to everything from our six artists that do something in that zone, but maybe tune out the rest. Fred captures all the different sounds of the label in a pretty unique, encompassing way."
–Jesse Locke
---
Karissa Talanian started Eye Vybe in 2010, shortly after moving to Chicago for college, "as a way to self-release albums for the bands I was playing with at the time." The label's focus soon expanded from the Chicago DIY scene to include bands from all over the United States—and even Japan, home of one of Karissa's favorite groups since high school: Acid Mothers Temple.
Never missing an AMT show eventually lead to Talanian befriending the band, traveling to Japan in 2019 to attend their festival in Nagoya, and releasing a plethora of live cassettes (the first being 2016's On The Night To Destruction) and side projects from past and present members of the band on Eye Vybe. When the pandemic hit, Talanian's life shut down indefinitely due to the fact that she primarily worked venues, as a bartender, talent buyer, and DJ. "The way I was able to cope was further diving into working with these musicians I've loved for half my life and had just built super special connections with," she says.
Eye Vybe's releases fall all over the spectrum of psychedelic music, from the full-on live audio assault from the aforementioned Acid Mothers Temple to Roedeliusian SiP's playful Live on Planet CatieO. "My newest release is a beautiful kosmische ambient album by my friend Lunitas, from Austin, Texas who I met through the vaporwave community last year," says Talanian.
Though Eye Vybe is approaching its 100th release, Talanian shows no signs of slowing down. A recent connection with Makoto Kubota of Les Rallizes Dénudés helped bring the beautiful psych-folk of Shin Otowa to the ears of the label's fans.
Release to Start With
Following in the footsteps of cosmic guitar gods Ashra, Popol Vuh, and Michael Rother, Matt LaJoie's Star Maps is a true sonic exploration of the unconscious mind. Made with improvised guitar loops recorded over 3 different sessions edited down to 40 to 60-minute jams, these songs beckon you to the cosmos like all the best krautrock music can.
–Joe Trainor
---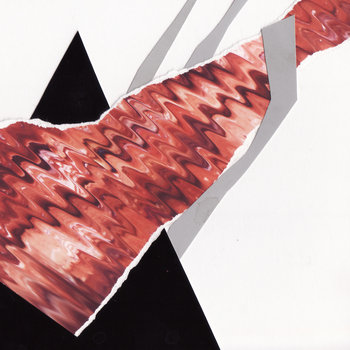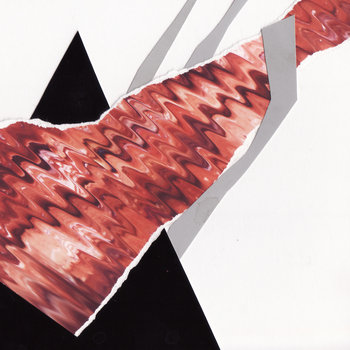 Merch for this release:
, Cassette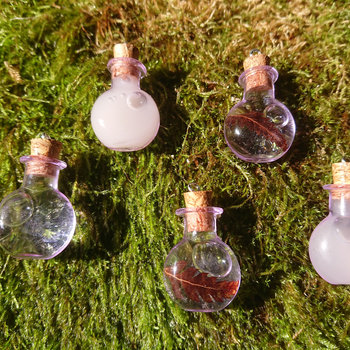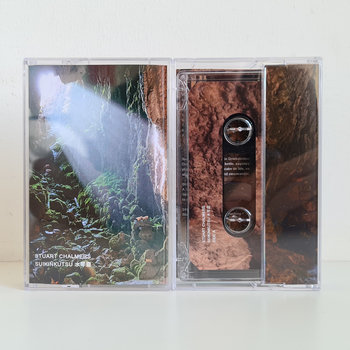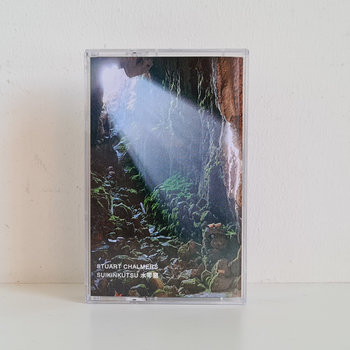 Graham Dunning of London-based label Fractal Meat Cuts finds inspiration in home-recorded cassettes from thrift stores and yard sales. "You might get kids singing along to the radio in the '80s, or a voice-letter from someone working on an oil rig in Vietnam to their mum in Barnsley, or a music teacher's song testing tape," he explains. These bits of audio verité formed the raw material for some of his early tape releases. "I did an album sampling audio from tapes I've got from charity shops, then dubbed the album back onto the same tapes to sell. Another is an infinite edition where each tape is copied from the one before it, degrading the sound further by each copy."
The earliest releases on Fractal Meat were recycled or bespoke cassettes created by Dunning, but as the label has grown, he has begun to include a variety of unexpected objects in his catalog. "With tapes, I think people are often buying for the token or tchotchke—some people might be more likely to play the digital download and just keep the tape because it's a nice object. The other editions are often another version of that, particularly the postcards and prints."
The first release that came with an associated object was Dunning's collaboration with Tom White, You Are A New Creature. "The album was based around a performance we played, in part exploring foley sounds," Dunning says. "We used various foodstuffs both in the studio and live, including things like squelching tomatoes, snapping leeks, and cracking lasagna sheets. The first 10 copies of the tape came with a lasagna sheet from the same batch we used at the gig, printed with the album title."
Since then, Fractal Meat releases have come with items ranging from postcards to perfumes. "There's a long history of sonic artists making work which isn't in itself a recording or sound-maker," Dunning notes. This "non-cochlear sound art" is influenced by the Fluxus movement's democratizing of the art market based on the principle that art objects do not need to be unobtainable to the average person.
Fractal Meat Cuts is experimental in the content as well as the form of its releases, featuring an eclectic range of genres based on Dunning's interests in "improvisation, turntables, live coding, studio experiments, process-based work, instrument making, odd electronic music, sampling, and drone." Rather than cultivating a single aesthetic, he prefers to foster a place where "people can take risks and release something unfinished or embryonic or too weird to fit comfortably elsewhere."
Release to Start With
Merch for this release:
, Cassette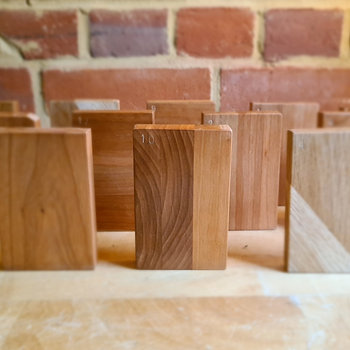 Banjo With The Sound Of Its Own Making is a good example of Fractal Meat Cuts's focus on instrument making and process-based work. Jacken Elswyth recorded herself making a mountain banjo during the COVID-19 lockdowns in London in 2020 and '21. These recordings, combined with some taken in her garden during breaks, form the basis of improvisations on the finished instrument. Process meets product as the listener encounters the banjo atop the sawing, planing, and shaping that went into its creation. Two traditional numbers, "Cumberland Gap" and "Lost Gander," also give the banjo room to shine on its own. After the project was completed, Elswyth selected 12 pieces of oak, cherry, and walnut wood from the scraps resulting from this banjo and others. These pieces featured on the album's artwork, after which they were cut into cassette-sized blocks and sold alongside the tape. Conceptually, this neatly closes the loop on this self-referential release by uniting the physical cassette with the raw materials from which its sounds are ultimately derived.
–Matthew Blackwell
---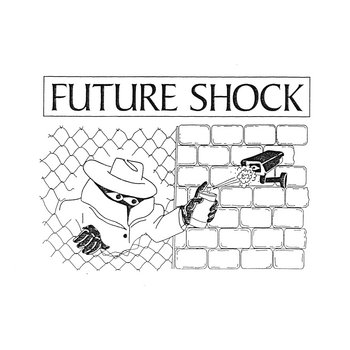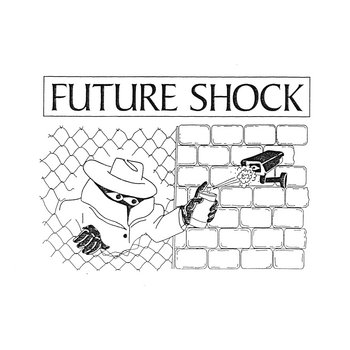 Merch for this release:
Cassette, Vinyl LP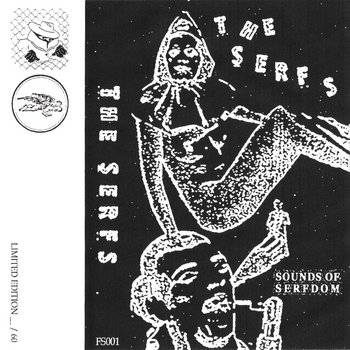 Taking its visual cues from Factory Records designer Peter Saville and early minimal synth groups like Absolute Body Control, Future Shock Recordings has fostered an obsession with post-punk's spartan roots within Cincinnati's punk scene. Initially called Wasted Tapes, the label was founded in 2016 by multi-instrumentalist Dakota Carlyle and friends.
"After a few years, everyone kind of fell off and I was the last one still doing it," he says. "Once the pandemic hit, I had the feeling that I needed to do something new. At that point, it was just me, so I figured it might as well make it mine, and I renamed it Future Shock."
The label's new name and cartoony logo debuted in March 2021 with the release of Sounds of Serfdom, a coldwave project fronted by Carlyle that leans heavily into the skeletal mixing and surreal delay effects that dominated Manchester in the early '80s. Songs like "Perverted Disco" and "Beauty Contest," with their squelching basslines and immersive tape-warped atmosphere, could easily be passed off as old Section 25 deep cuts.
With some exceptions, like London duo PC World's self-titled EP, the vast majority of what's released on Future Shock was written and produced by folks within Carlyle's circle of friends.
"Most of these albums, they are the demos," he says. "Like, it's just home-recorded, mixed, and then eventually released. What you're getting is us getting off work, hanging out, and making something. There are even a few bands on the label that aren't really bands. They're usually myself and maybe a few other people, something we made that we got really excited about."
This casual attitude towards curation adds to Future Shock's mystique. Though recognizable by their acetone-transferred cover art and vintage sound design, the label presses records with little fanfare or background information. The lack of editorializing gives the listener room to dream up their own lore surrounding each release if they'd like—something of a novelty at a time when even the most obscure bands can (and will) make as much biographical information publicly available as possible.
"We've done a few of the album release cycles recently, and I find it kind of exhausting," says Carlyle. "I really like having a platform to just sort of make something and not give too much backstory about what it was and how it was made. I just want to put it out there."
Release to Start With
Crime of Passing
S/T
Merch for this release:
Cassette
Crime of Passing is the most prolific band on Future Shock's roster, forming alongside the label in 2016 and growing a bit more ambitious with each new release. The project's earliest demos were recorded as a muffled coldwave duet between Carlyle and his partner Andie Luman. On their first full-length album, which came out in April, Crime of Passing evolved into a menacing goth rock quintet, blending more grimy guitar into their arrangements while letting Luman's echoing vocals pierce through the mix. "Tender Fixation" is a standout cut, ditching synths for a barrage of bluesy guitar riffs and driving low-end.
–Jude Noel
---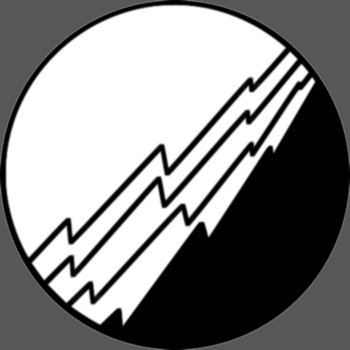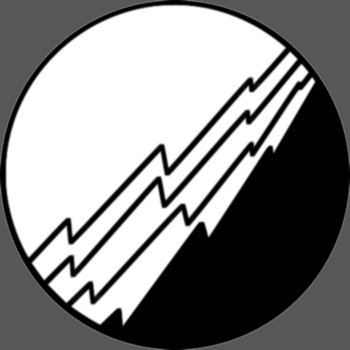 Merch for this release:
Cassette
Municipal K7 is a cooperative Brazilian label founded by Stan Molina, Mario Cascardo, and Lucas Stamford. Despite its low release frequency, the label is the center of an emerging art scene of experimental musicians and filmmakers in São Paulo, where Molina, as owner of a venue based in his garage—a beauty-salon-turned-underground-space for gatherings, concerts, projections, and parties—plays a particular role.
Municipal K7 aims to encourage artistic ambition in people who had never seen themselves as formal artists before. Its founders meticulously produce every tape, actively participating in the process of creation rather than merely discovering musicians. The music released by the label reflects a love of lo-fi techno-poetics and ghostly ambiances, while their visual identity takes inspiration from abandoned parks and malls—liminal interfaces for the architecture of ruin. Such "scrap theater," influenced by Brazilian electronic project Babe, Terror and noticeable in the tapes's wrappings, champions the mystery of decay as a cure for the misery of consumption.
The founders of Municipal K7 see cassettes as the ideal medium to accompany this cosmovision. Cassettes are "enchanted fragments of music," Molina says. They are little tangible gems with affective rather than retail value. For Cascardo, they represent "tactile dedication." And although there are utilitarian reasons, too—tapes are easier to make in a semi-artisanal context and to distribute through Correios, the Brazilian state shipping company—it is no coincidence that "K7" can be read as "ca-sete" in Portuguese. It is also no coincidence that the label is fascinated with the smallest systems of music circulation at the borders of global markets, requesting reviews from microblogs of dedicated amateurs in Lithuania or Vietnam. Their very ethos is of amateurship.
Highlights from Municipal K7's modest catalog include a new release by Molina himself as Fantasma do Cerrado, which brings the sound of Jim O'Rourke and Royal Trux to the topos of tropicália. Another impressive enterprise is the Intendente Tapes series, which functions as research as much as composition, working with field recordings and archival materials related to parallel histories of Brazil: QUARTA traces paths into the alternative Carnival parades of Intendente Magalhães, and Murgamade resurrects specters from the 1978 burning of Museu de Arte Moderna.
Merch for this release:
Cassette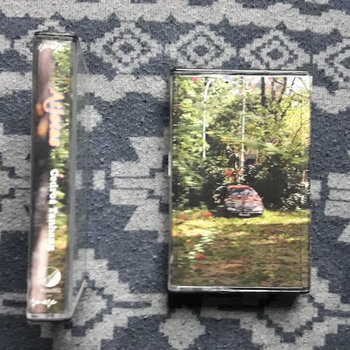 Mario Cascardo's Atletas project finds a hard balance between experimental approach and pop sensibility. Previously, recording as mario maria, Cascardo created Avalanches-like collages that retained a bossa nova feel. As Atletas, a similar tranquility permeates masses of fuzz, with lucid, tender melodies and whispered vocals inhabiting noisy resonances. The long-winded structure of the songs, built by looped synths that somehow imitate acoustic nylon guitars, evokes the playfulness of Sandro Perri or Dirty Projectors. The harmonies award Cedros Tanhang an aura of progressive rock, as if Thijs van Leer were drawing an imaginary map to the forest of Itanhangá.
–Rômulo Moraes