TAPE LABEL REPORT
The Tape Label Report, February 2023
By Bandcamp Staff · March 09, 2023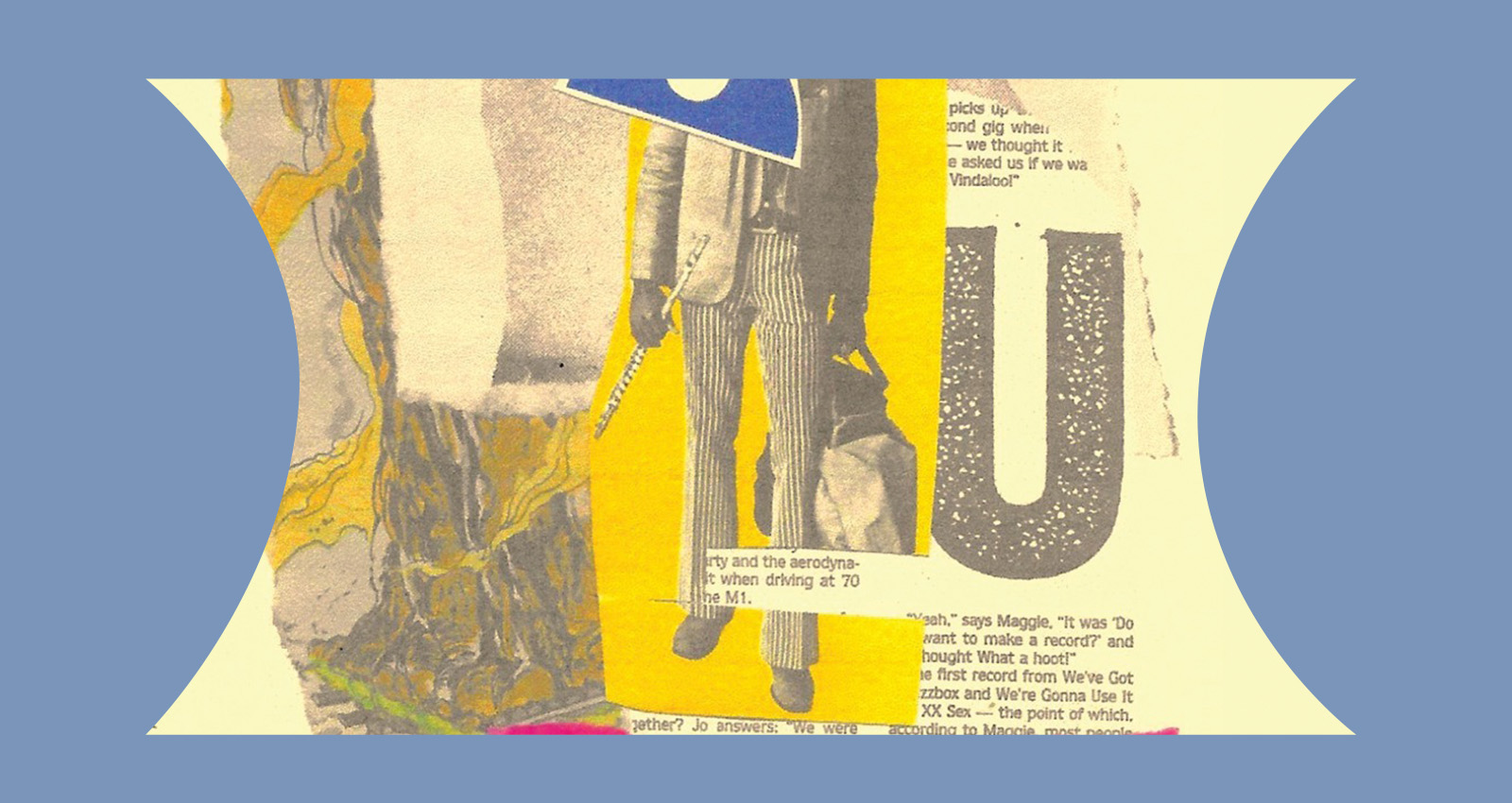 Welcome to The Tape Label Report, where we introduce you to five cassette-focused labels you should know about and highlight key releases from each.
---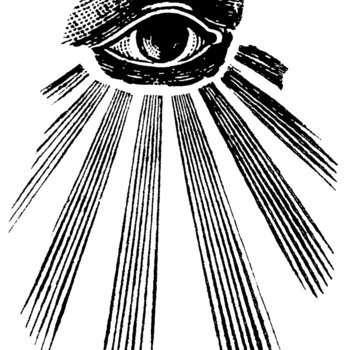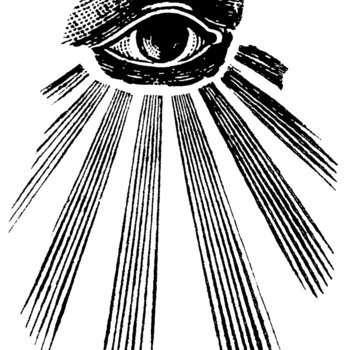 Merch for this release:
Cassette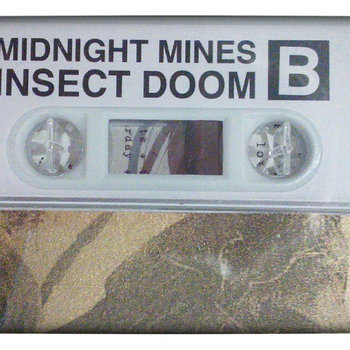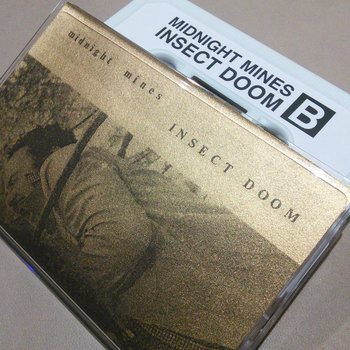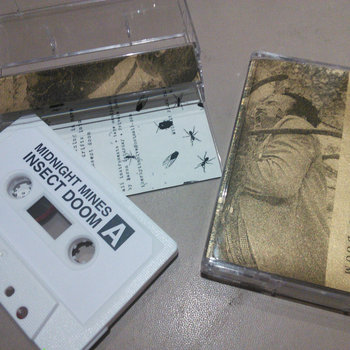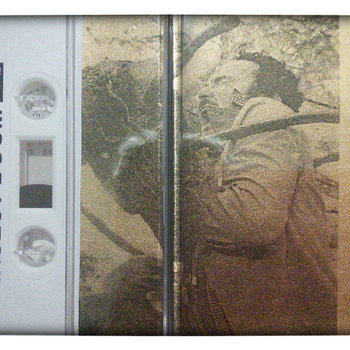 Launched shortly before or shortly after the demise of the cantankerous UK garage band Black Time—even the founders themselves don't recall for certain; "between 10 and 15 years ago," they say—Mystery Plane has been a clearing house for projects related to Midnight Mines, a London-based duo as elusive and beguiling as the mysterious-guy aliases the primary noisemakers have adopted.
According to Private Sorrow, both he and musical partner Barron Saturday "endure busy lives in the tunnel hive, so the concept was hatched to record spontaneous compositions, subsequently chopped up and dubbed into shape, copied onto tape, and sold direct as low-run mail order editions."
Trading in what the duo call "an improv attack with a garage band mentality," they released Dancehall Style, their first proper cassette as Midnight Mines, in 2013 and subsequently issued a steady flow of basement-level avant-rock; freeform psychedelia; analog bleeps and bloops; and damaged, circuit-busting dub–all often over the course of a single release. Though they've received a little help from friends such as New Zealand's Independent Woman Records and Buffalo, New York's Loki Label, and they saw their most recent cassette, Scratching the Beat Surface, come out via Trouble In Mind's Explorers Series, the duo have remained stridently DIY and kept it all in the family, so to speak, with Mystery Plane.
In addition to the duo's work under the Midnight Mines guise, the label has also been a platform for Saturday's and Sorrow's solo recordings, as well as sounds from fellow travelers and reconfigured version of the Mines, such as Cosmic Slops, Chair-o-Planes, and Family Sorrow Band. Midnight Mines fascinate on numerous levels, with their music, of course, being at the highest. Yet Saturday and Sorrow have used Mystery Plane and the scrappy immediacy of cassettes to bolster one of the more interesting enigmas in the underground today. The Mystery Plane catalog can be challenging at times, but titles such as Create Disturbance in Your Mind and If you Can't Find a Partner Use a Wooden Chair betray the faint outline of a tongue in a cheek, not to mention an appreciation of early rock 'n' roll as the original transgressor.
Put out in extremely limited editions, Mystery Plane cassettes can be tricky to come by. With all their releases shrouded in a fair bit of mystery, don't expect a vast reissue campaign any time soon, though all remain available in digital form.
Release to Start With
Merch for this release:
Cassette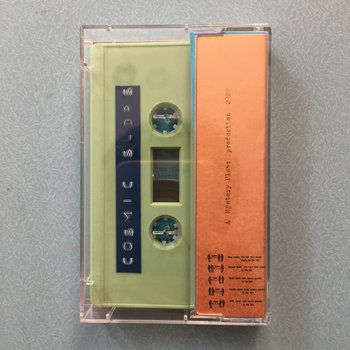 Credited to Skymaster Sorrow, Industry Plant Saturday, and Autodrome, Cosmic Slops, like all other Mystery Plane outfits, revel in the esoteric. Yet while no knowledge about the ensemble itself is explicitly forthcoming here, this 2022 cassette has plenty to reveal sonically about the label. A nice encapsulation of the disparate yet cohesive musical aesthetic laid out across Mystery Plane's various releases, Here Come the Cosmic Slops offers three extended, freewheeling tracks of rickety motorik rhythms, unbridled lysergic guitar damage, and the kind of deep, melancholic soundscapes that one finds in the more experimental corners of the kiwi underground. While there is no funk here in the spirit of the outfit's namesake, there are grooves, and the Cosmic Slops get real low in their own distinct way.
-Nate Knaebel
---
Merch for this release:
Cassette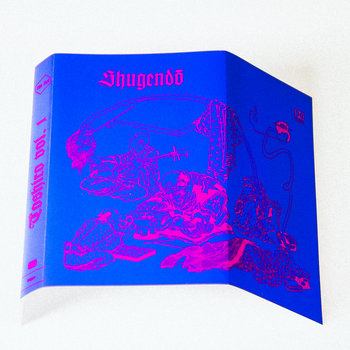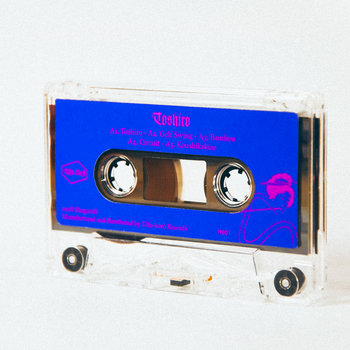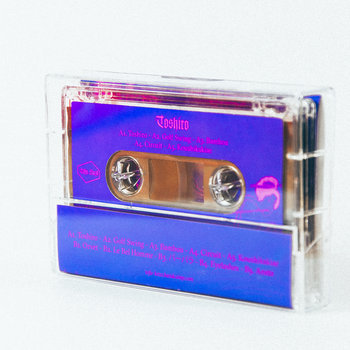 Not to be confused with the short-lived mid-aughts Sony Music offshoot Tofu Records, Tōfu-Kozō Records was one of those archetypal blink-and-you-missed-it instrumental hip-hop labels. For roughly three years beginning in late 2017, the label issued hand-numbered beat tapes in packaging so artfully and meticulously designed it not only perfectly complemented but occasionally rivaled the actual music. (Even the plastic film the tapes came wrapped in was iridescent. Some people think of everything!) And then, following the release of 180 by Izolda's Tears—a record inspired by the great darts players of history—and without so much as a farewell note, it was all over.
Although run out of Paris by a pair of graphic designers, Japanese cool—not French—was in many ways the label's prevailing sensibility. A "tōfu-kozō," for starters, is a mythical tofu-carrying and childlike creature called a yokai, particularly popular in Japanese pulp fiction during the later years of the Edo period. For another, the label's debut release, Toshiro, is 22 minutes of hyper-creative boom-bap from Japanese artist Shugendō, whose oddball follow-up, Toshiro Vol. 2, they'd issue in 2019.
Good luck finding extensive information on Shugendō—or on any of the label artists, for that matter. Instrumental hip-hop and beat tape culture is notoriously light on biographical information; even the label claimed to be unsure of the identity of Lowqua, whose Madlib-inspired first tape Anogal they released in 2018. The following year, Lowqua collaborated with Shugendō and Izolda's Tears on 7th Heaven, a free mixtape they described as a "hiphop UFO" and now among the label's most experimental offerings. Cleveland-based artist jalen, filled his 2019 tape Imperfect with roughed-up beats and extra-grainy synths; the 23-year-old Cologne-based beatmaker lostlife., by contrast, sounds rather keen on a hodgepodge of smooth jazz, plucky guitar harmonies, and synths so airy they gracefully deflate throughout a journey through space & time.
In other words, there's back-to-front shambolic scratchiness, and there's also knotty Afro-jazz grooves, and there's also a sliced-up lo-fi caress wrapped in seafoam green and anime-themed packaging. And it all matches the label's M.O., which is less of a motto than a promise (or, tape depending, a threat): "Can hurt your sensibility."
Release to Start With
Merch for this release:
Cassette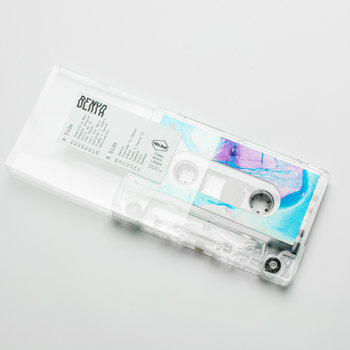 The crates are nothing if not sufficiently dug on Benya, Lowqua's second tape for Tōfu-Kozō, limited to just 50 cassettes and proffering, insofar as the liner notes go, "heavy beats from a lost African desert." No argument here, particularly on cuts like "Prelude to Odoso" and "Kanitea's Death." But there's a quickness to Lowqua's beat construction and a playfulness to his layering, from the brassy Latin shimmy of "Guerilla War" or the retrofuturist 8-bit trill of "Stars." Final cut "Bambaa" is evenly split between chillhop and traditional Japanese influences. It's imaginative and varied, happily showing its bones without feeling carelessly assembled. And we'd be remiss not to mention its unconventional packaging: the cassettes themselves are stickered over with a psychedelic marble design, then slipped into a plastic sleeve instead of a folding case so as to maintain the effect. And Tōfu-Kozō is nothing if not about the effect.
-Elle Carroll
---
Merch for this release:
Cassette
When it comes to music, all Eilee and Evren Centeno have ever known is hitting the road, jamming econo, doing it themselves. When the siblings were barely teens, they started touring around the country with their parents in a family band that was far closer to The Replacements than it was the Osmonds, booking their own shows at record stores, all-ages venues, and DIY spaces around America. Soon, the band signed to a small New Jersey-based label, kept hitting the road during breaks in school, released a pair of records, and even toured in Japan.
So, for them, it only made sense to start a label, to start releasing music from their peers, and to do it all in a way that is accessible, tangible, and fun.
After meeting Nathan McMurray at Merge Records' 30th anniversary show (and bonding over the fact that they were the only people at the show who weren't middle-aged), Trash Tape Records was born.
McMurray—who, like the Centenos, was still a high school student at the time—had been experimenting with cassette dubbing with a pack of old blank tapes he found at a used bookstore.
As all three were still in high school in Chapel Hill and neighboring Durham, it was easy to get to work putting out tapes at a furious clip. Within a year, the label boasted multiple releases focused on young bands recording at home, hosted a handful of local shows, and booked a label showcase tour up the I-95 corridor.
And while Trash Tapes honors the DIY ethos of some of their favorite labels and collectives like Merge and Elephant 6, their focus has always been much wider than the local scenes of the forebears. Featuring artists from as far away as Australia and Sweden; as nearby as Chapel Hill and Virginia; and from the Centeno's native New Jersey, Trash Tapes embraces something of a localness for the digital age; that is, bands bound by ethos and ambition rather than geography, whose "hometowns" are some specific corner of the internet, rather than a place on a map.
Release To Start With
Merch for this release:
Compact Disc (CD), Cassette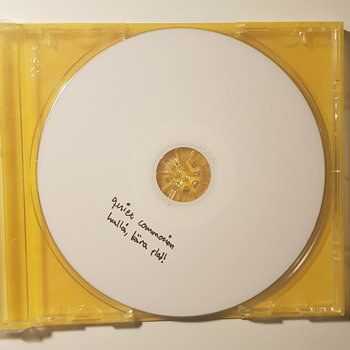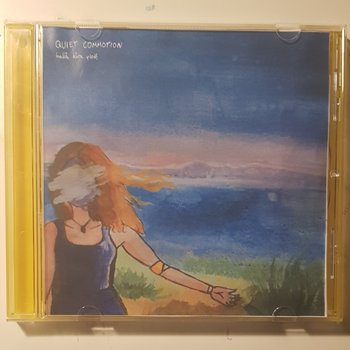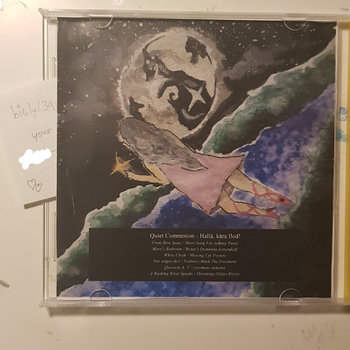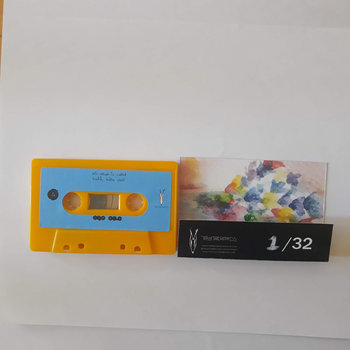 Quiet Commotion was Trash Tape's first international act. The Swedish artist—whose real name is Daniel Katz—makes lush and layered yet gentle and airy bedroom pop in the vein of The Magnetic Fields, Jens Lekman, Her Space Holiday, and even, at times, early Elliott Smith. After discovering Katz's music on a song-sharing site, Evren reached out, asking if Katz had any interest in releasing music with a new tape label run by high school kids like him. Soon, however, McMurray and the Centenos learned that Katz wasn't quite a high school kid like them. Rather, he was still only fourteen.
As it's said, the kids are alright.
-Michael Venutolo-Mantovani
---
Merch for this release:
Cassette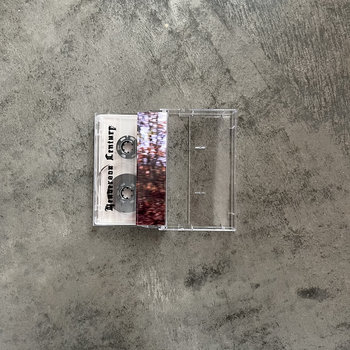 When Will Kraus, the musician behind experimental alternative rock project Kraus, hit a creative wall in 2019 that had him interrogating his future in DIY music, he contemplated repositioning himself in the ecosystem. "I felt a compulsion to re-engage with music in a way that has always felt right to me, which is in a supportive role as a fan," he says. He and collaborator Andy Pelerine took their casual fandom to the next level by launching a small tape label. The resultant enterprise, View No Country, specializes in limited releases of high-quality music from up-and-coming artists, especially in the introspective slowcore, shoegaze, and post-rock spaces.
At first, Kraus and Pelerine compiled releases from overlooked favorites, including art pop soloists Tex Patrello and 0fret and lo-fi experimentalists Euphoria Again and Nick Brobak, gathering an early cohort of musician allies and refining their curatorial ears. Originally based in Dallas, the pair now run VNC out of their homes in Los Angeles and Seattle, taking a slow but deliberate approach to expanding their roster. Plant Franklin from Florida-based alternative singer-songwriter Deadharrie cemented VNC's reputation for finding the best in gentle introspection, while Texas-based Bedlocked's self-titled LP showcased how heavy, noisy rock can get profoundly meditative. Kraus and Pelerine continue working to generate a close-knit network between their artists, highlighting that VNC is a small but mighty force of interconnected musicians hyping each other's thoughtful, often plaintive releases. Kraus also releases music videos for VNC releases under his personal YouTube channel, reinforcing the personal yet informal network binding VNC together.
Release to Start With
Merch for this release:
Cassette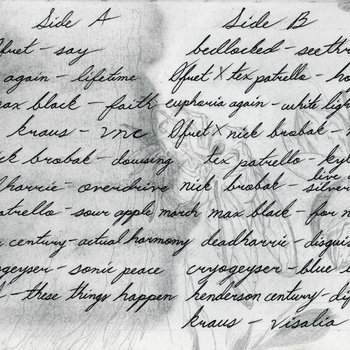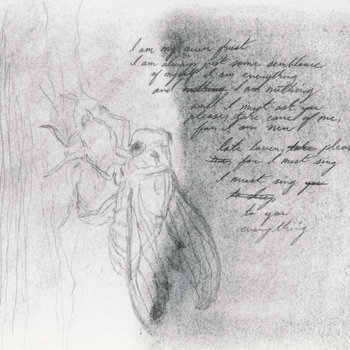 Dream pop, noise rock, shoegaze, and lo-fi bedroom rock commingle on the freshly released VNC Mixtape, featuring label favorites like 0fret and deadharrie as well as contributions from L.A.'s Cryogeyser, Kraus's onetime Terrible Records labelmate. The first 10 tracks come from VNC releases, showcasing songs from Kraus, Tex Patrello, Bedlocked, and more; the subsequent 11 are heretofore unreleased demos, collabs, and one-offs featuring Philadelphia musicians henderson century and Max Black and a demo of beloved Bedlocked track "see through."
-Devon Chodzin
---
Merch for this release:
Cassette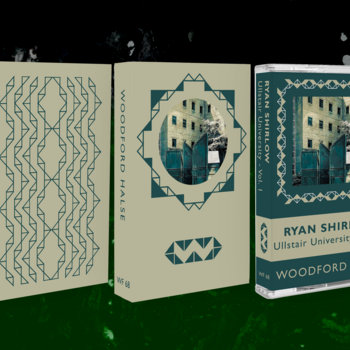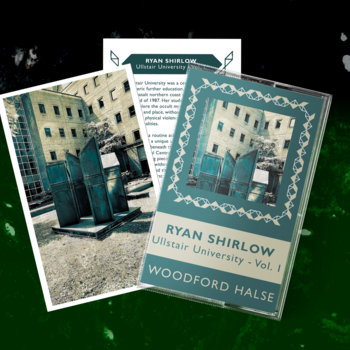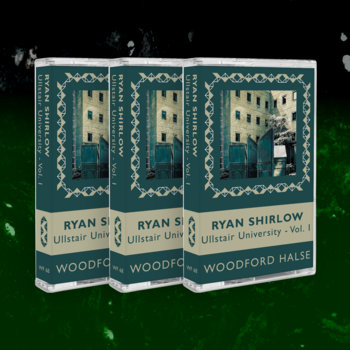 The name Woodford Halse sounds as quaint and familiar as wood paneling yet also impossible to place, like a dream that won't quite leave you alone upon waking. It's an appropriate handle for a label specializing in a particular brand of unheimlich folk, psychedelia, and electronic music of every conceivable shade and stripe, with an impressive roster of radiophonic alchemists and eccentric outsiders.
Earthy and tactile are not the most obvious descriptors for a genre as obsessed with the clean-room perfectionism of mainstream electronic music, yet it's what makes Woodford Halse shine like a beacon in a sea of imitators. As label owner Mat Handley—who also records as Pulselovers—puts it: "I embrace those frayed edges and rough surfaces in life and in music, be it the wow, flutter and hiss of the cassette or the slowly drifting tuning of a 40-year-old oscillator running through a 50 year old copycat tape echo machine."
After attending a live gig featuring Ekoplekz and Sophie Cooper channeling a peculiar blend of hand-wrought electronica and psychedelic folk, Handley set out to revive his teenage daydream of running a label and founded Woodford Halse in 2017.
Inspired by the signature visual aesthetic of labels like 4AD, Woodford Halse releases are the definition of collectible. Each album features a die-cut sleeve and cigarette card insert to ponder over as you listen, courtesy of graphic designer Nick Taylor. It gives the label a cohesive identity, serving as a seal of approval and certificate of authenticity regardless of its contents.
Woodford Halse follows a grueling release schedule, putting out over 60 albums in the last five years and even inspiring two spin-off labels: Preston Capes, for more leftfield and avant-garde releases; and Fenny Compton, for limited edition lathe-cuts. 2023 stands to be another stand-out year, with new releases from Irish experimentalist David Colohan, a gothic libretto about a Spanish painter living in exile from Maud the Moth, and ambient piano soundscapes from Ozbolt due in the next few months.
Release to Start With
Merch for this release:
Cassette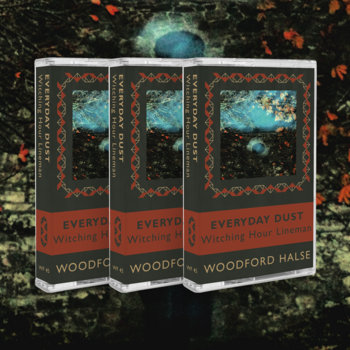 With its focus on analog electronics and a mournful late-night feeling, Witching Hour Lineman from Scottish musician Everyday Dust is a perfect introduction to the electronic side of Woodford Halse. With its eerie, detuned synthetic strings and burbling analog sequencers, it sounds like the soundtrack for some long lost vintage documentary about flying saucers and standing stones. Thrilling and chilling in equal measure, it'll have you longing to take a drive across a moonlit moor in the dead of night. Fans of retro electronic acts like Pye Corner Audio or Boards Of Canada will immediately fall under its spell.
-J. Simpson