TAPE LABEL REPORT
The Tape Label Report, April 2022
By Bandcamp Daily Staff · May 09, 2022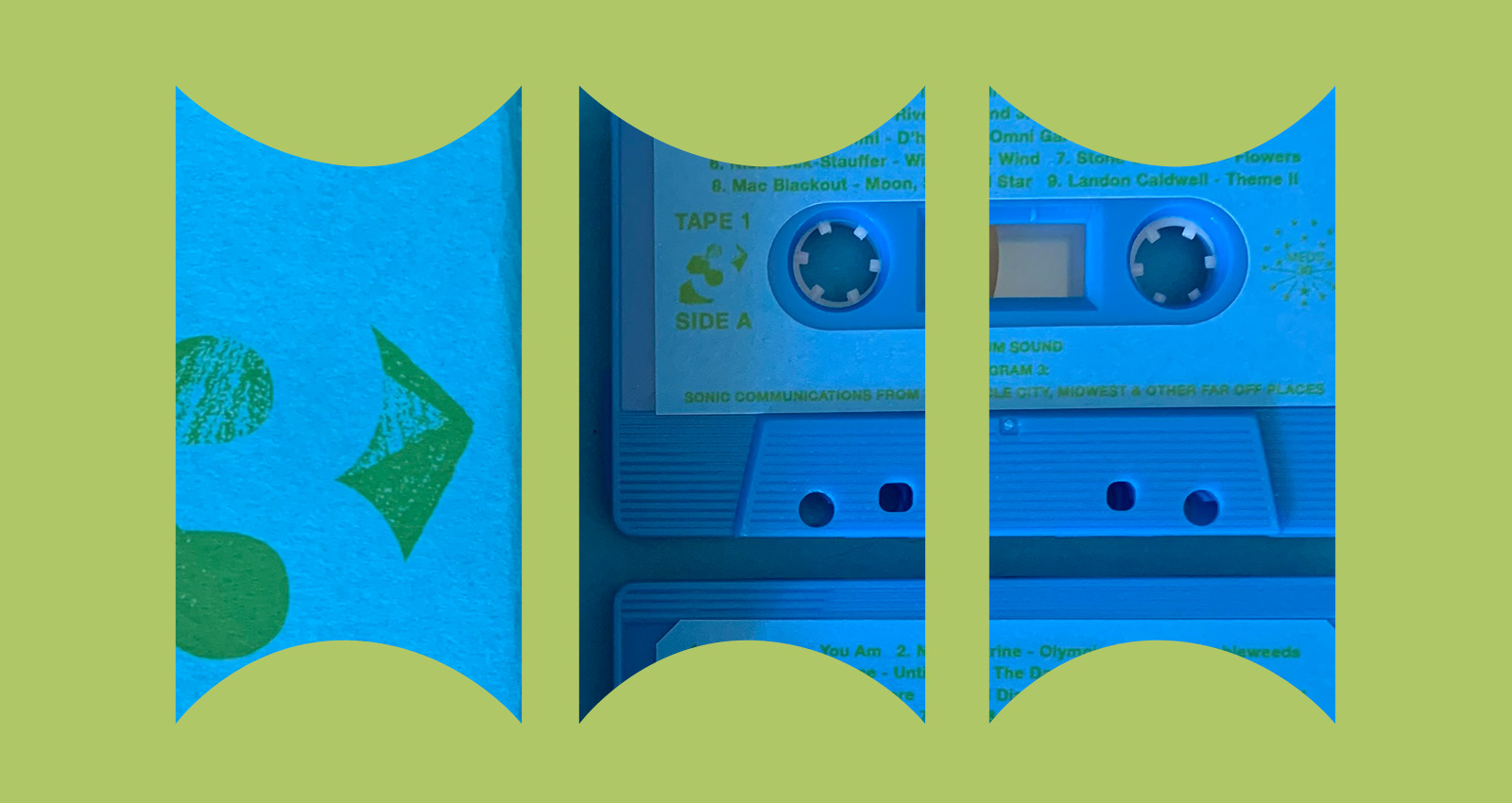 Welcome to The Tape Label Report, where we introduce you to five cassette-focused labels you should know about and highlight key releases from each.
---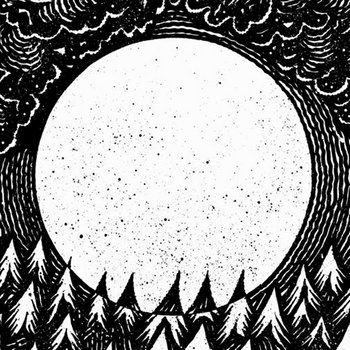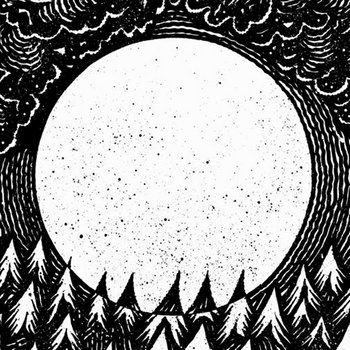 Merch for this release:
Compact Disc (CD), Cassette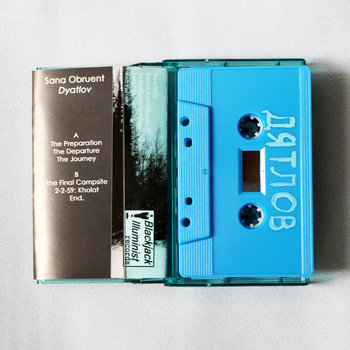 In 2007, Alexander Leonard Donat, desperate to press records for his first bands—the rough, electroclash-hewn punk of Jet Pilot and Leonard Las Vegas—decided to stop entreating labels and, instead, founded his own. Since then, the Berlin-based Blackjack Illuminist has proliferated with a colorful array of Donat's projects, all different flavors and tones of post-punk: The tight coldwave of VLIMMER, the hybrid Arabian rock of Feverdreamt, the bittersweet noise pop of Fir Cone Children.
But after Donat completed training for his day job as a teacher in 2013, he used his free time to greatly expand Blackjack Illuminist by signing other left-field acts from across the globe also playing near the realm of post-punk. The dark ambient of California's Sana Obruent trembles with a near-classicality, with melodies rippling unintelligibly just below its harsh surface; the IDM-punk of Brazilian composer Thiago Desant's Phantoms vs Fire is tinged with spiny dread; Mexico shoegazers Car Crash Sisters play resplendent lo-fi with a ceaseless '90s momentum. (There's even a No Age: Live in Germany cut, recorded tinnily through a Tascam DP-008.)
In the same year, the label made the jump to physical media as Donat found himself especially drawn to the punk beauty of cassettes. "Nothing looks sexier than that thick case with cool cover art on the front and a colorful cassette inside," he explains. "It's like a pack of cigarettes, but instead of killing you with what you can find inside, it safely transports you to a different place musically." With total creative control and a general disregard for making a profit, Donat is particularly proud of the freedom that Blackjack Illuminist represents to him: "My label is a microcosm that comes very close to fulfilling some kind of meaning of life for me."
Release to Start With
Merch for this release:
Cassette, Compact Disc (CD)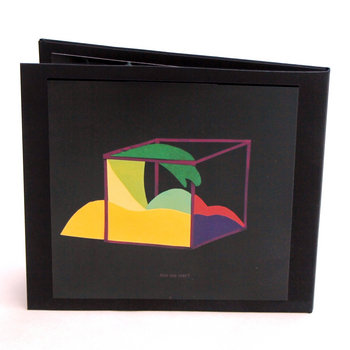 Donat laconically describes Fog Surrounds Us as "music that was made for cassette tapes," and it's not hard to hear why. With its rich, leaden dreampunk tones, the record is propelled forward with a strange, vivid urgency. It's pop borne with the impearled weight of Candy Claws or the warm frenzy of Vivian Girls; opener "Green Fox" especially is a near-perfect noise pop song, rocking tumultuously adrift a strange sea of rough, lo-fi bittersweetness. Featuring the tempering vocals of Krissy Vanderwoude— frontwoman of shoegaze acts Whimsy and The Churchhill Garden— she and Donat interpolate the melody of "Last Christmas," reappropriating its throughline into a pure, heartsick invocation.
–Zhenzhen Yu
---
Merch for this release:
Cassette
Kay Redden grew up outside Dallas, Texas, but she'd wanted to live in Seattle, Washington since high school. Enamored with releases from Hardly Art Records and other independent labels—along with the music scene in nearby Olympia—Redden wanted more from life, and she was convinced she'd find it in the Pacific Northwest. She even cashed in a college savings fund and took a trip there in 2010.
"I told the person I was with, 'I think you have to leave me here,'" Redden says. "I wanted to stay so bad because I was literally afraid that if I went home, I would never make it back."
Redden did go home. But two years later, she returned, this time for good, and immediately immersed herself in the city's music culture: Going to concerts, working at a record store, meeting people in bands. Then, in April of 2015, her mom died. By the summer of that year, Redden was gearing up for the first release on her new cassette label, Den Tapes.
"Life is short. You never know how much time you have and you need to be doing the things you want to do," Redden says. "I was like, 'I just want to hang out with these people who are showing me this whole new world.'"
The first Den Tapes release was a comedy album, followed by collections by noisy pop-rock bands like Happy Times Sad Times, Retrospecter, and Porn Bloopers. After releasing a tape for Porn Bloopers, Redden asked two of the band members, Willy Walker and Dan Spaulding, if they wanted to join her in the label venture. "We lived together for a while in a house where we were just, like, making tapes all the time," she says. "That was a beautiful moment."
Six years later, Walker and Spaulding have moved out of Seattle, but Den Tapes is going strong, with a catalog that boasts releases from indie rockers Antonioni, tuneful punks Beverly Crusher, grunge-pop trio Wild Powwers, and shoegaze specialists Coral Grief, among others.
Redden doesn't pursue a particular kind of band for the label, she says. In fact, Den Tapes has developed a sound and a personality on its own.
"I feel like more than anything, it's grown into being a community more than a label, and that was more important to me anyway," she says. "I mean, the whole thing is really just to help the homies, and that can mean old homies, new homies, and not-yet homies. The whole point, for me, is I want to help people and I want them to feel like they're supported."
Release to Start With
Merch for this release:
Cassette
The music of Fluung is a bit heavier than many of the other releases on Den Tapes, but that didn't stop Redden from spending months on end with their first full-length album. "I listened to Satellite Weather for, like, an entire summer," she says. "When I had my own car with a tape player in it, I listened to that album on repeat. I will never get sick of it."
Fluung's three members include two transplants from Ohio—drummer Drew Davis and guitarist/singer Donald Wymer—plus bassist Joe Holcomb of fellow Den Tapes band Dusty. Redden calls the trio "very amplifier-worship-y guys" who love guitar-centered artists like Neil Young, Built to Spill, and Dinosaur Jr. You can hear that love all over Satellite Weather, which brims with warped riffs, heavy fuzz, nifty licks, contorted solos, and other glorious guitar-isms. "They just recorded some new stuff that I'm so excited about. It's so good," Redden says. "They're just the best."
–Ben Salmon
---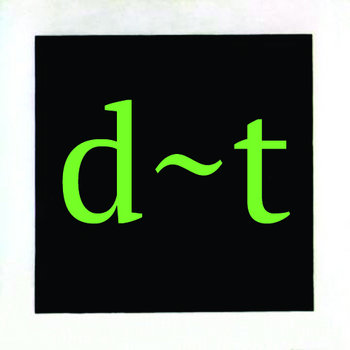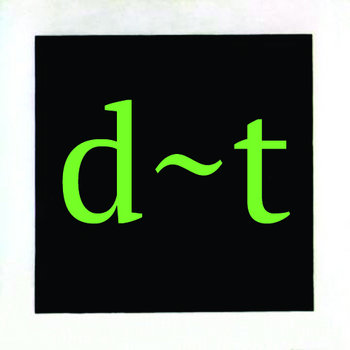 Merch for this release:
Cassette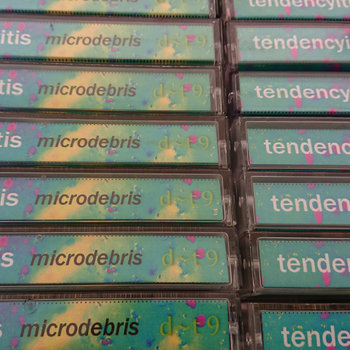 In September of 2015, Corporal Tofulung witnessed a Will Darling (formerly known as Becs Richards) performance at Gatas y Vatas in which Darling was painting to a backing track and provoking a call and response situation with the audience, who were playing pots, jars of legumes, gourds, and other kitchen objects. Captivated and inspired, Tofulung decided then and there to start a label so she could release Darling's work. The pair asked Seattle-based experimental artist Yellow Dragon if she wanted to do a split release; they each did a solo track and then worked on a collaborative piece for the B-side. Also inspired by Seattle tape label Eiderdown Records, Tofulung thought it would be cool to "start with a bang and do a double release," asking Morher if they would like to do a tape. "Amazingly, they said yes," Tofulung recalls, and Dubbed Tapes had its inaugural release gig at Hollow Earth Radio in late October, at which all three artists performed and had tapes available at the door.
Dubbed Tapes is centrally focused on not putting more plastic and rubbish in the world, so all tapes are made from cassettes found in charity shops with new sounds dubbed over them. "Cassettes in op shops generally reflect the music industry of the past, mainly old, white, cis male artists and bands: Eagles, Phil Collins, Beach Boys, and Barry Manilow are common discards," Tofulung says. "I reckon their time is well over. What's the most annoying is now those albums are being re-released on tape, so after clogging up the record plants, they are now blocking accessibility to cassettes!" The label is thus also engaged in a practice they call "erase and replace," in which canonical music of the past is replaced by their roster, which is heavy on the trans/queer/femme noisemakers.
Since Tofulung hand-dubs the tapes one at a time, the work has stayed pretty low-key, with only 2-4 releases a year. They sold more tapes when the label was based in the United States, but now that Tofulung is back home in New Zealand, it's become clear that few people want to pay for shipping across the world. Consequently, new releases from Dubbed Tapes are going to be pressed in small editions moving forward. Tofulung gives half of the tapes to the artists, who are allowed to dub as many as they want for their own use, and any money on top of covering costs goes to them. "Right from the beginning, I chose to let the artist choose the pricing. Two cassettes have been free giveaways by the artists; I haven't broken even on them yet, but I don't care, to me they are gold," Tofulung says. "I plan to keep releasing music as long as I can get my hands on tapes to reuse—there will always be something new to put on them."
Release to Start With
Merch for this release:
Cassette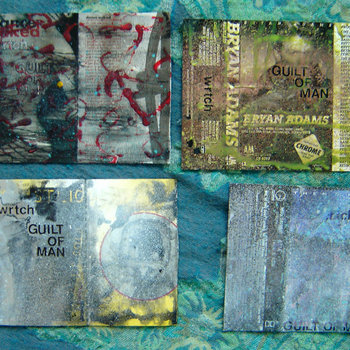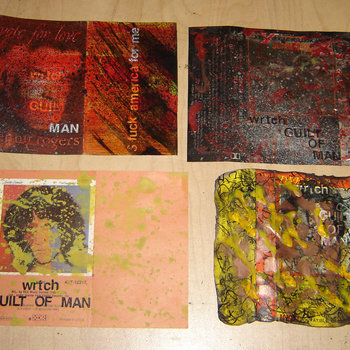 Until Guilt of Man, Oz Halo had been collaborating with others—usually men—on projects. As much as they love the friends they've collaborated with, it was always uncomfortable working with men who usually had some level or another of romantic or sexual interest in them. While breaking free of the support of a "band" was daunting for them, it felt integral to Halo's personal growth.
Working solo on building sets and atmospheres, Halo soon realized that the work was "much more spiritual, much more healing, and much more connected to the roots of [their] soul and [their] sense of being a part of the collective healing of humanity." In many ways, this sonic release is also a spiritual one: a record of the processing of "a lifetime of gender-based sexual violence" and an attempt to wrap their head "around our collective sexual wounding."
They were thrilled when Dubbed Tapes asked them to do a release; Guilt of Man—for which Halo created individual handmade covers by burning, painting, stenciling, and spray-painting over existing tape covers of artists like Bryan Adams and John Mellencamp—was their first tape under their solo moniker, wrtch (now morher), which "derives its name from a slur originally used against the Romani peoples during their forced migration through Europe," Halo clarifies. "Wrtch was a project I cultivated in order to connect with my ancestry, heal from generational and personal traumas, integrate with Earth-based practices and spirituality, and connect deeply with a community of other queer and women noisemakers—like the owner of Dubbed Tapes herself."
–Erin Margaret Day
---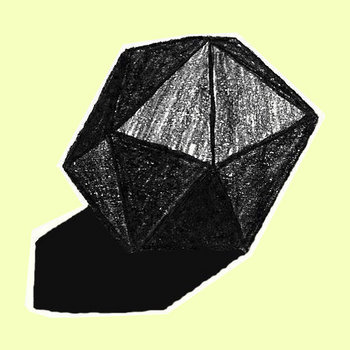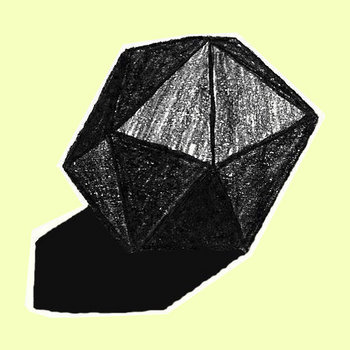 Merch for this release:
Cassette
Medium Sound co-founder Mark Tester has described his intentions behind starting the label as fostering a "utopian sound." In his mind, this consists of improvised and experimental music that falls through the cracks of time—rarely documented, and often unheard outside of small audiences.
It's easy for this to happen in Tester's home city of Indianapolis, which Medium Sound co-founder Landon Caldwell chalks up to a sense of artists feeling neglected. "People consider Indiana a flyover state, and that makes musicians who live here not give a fuck about the outside world," he laughs during a Zoom call. "Things develop with a disregard for anything going on elsewhere."
During the past decade, Tester and Caldwell both moved out to the West Coast, playing with projects like Burnt Ones, Learner Dancer, and Creeping Pink, while finding a home in the Castle Face Records stable. When they moved back to Indianapolis in 2016, the two friends decided to launch a label for their prolific and perpetually evolving solo projects, with all releases on cassette. "We both work pretty quickly," says Caldwell. "By the time an LP comes out it's like, 'whatever—over it!' There's an immediacy to tapes."
Indianapolis's State Street Pub, which Tester runs and where Caldwell has worked in the past, is a primary hub for the label's activity. "There has always been a scene in Indy that has ebbed and flowed, but that venue has really become a catalyst for growth," says Caldwell. Here, artists can perform with their side-projects or spontaneous collaborations that may appear onstage only once.
This is the music Medium Sound strives to document, such as their many releases from Tester and Caldwell, or the upcoming album from Solid Squares. Local artist Tom Lageveen is typically known as a saxophonist, but here he plays piano, followed by a series of deconstructed remixes.
"We were interested in putting a spotlight on this segment of the underground," says Tester. "It was always there, but it didn't have a lot of unification. People were doing projects that were really interesting, but weren't necessarily going to be pursued as something serious with any kind of longevity. If we didn't put this stuff out, there's a good chance that nobody would have heard it."
Release to Start With
Merch for this release:
Cassette
Every 10 releases, Medium Sound assemble highlights into a compilation alongside other oddities and songs from artists in their extended label family. Drawing inspiration from the classic Indiana weirdo punk comp Red Snerts, they believe in the importance of physical documentation for music occurring within a moment in time. The latest edition of their Medium Sound Program series is a 28-song, double cassette survey of the Midwestern underground with Indianapolis locals joined by projects from Louisville, Chicago, Portland, and Asheville.
"In blanket terms, there's a lot of experimental electronic music, improvisational units, and home recording projects," says Tester. "There are also bands that don't necessarily play in the traditional song format. It's all over the map, but tied together by everything happening in a vacuum. I think it's a really good look at where we've been and where we're going."
–Jesse Locke
---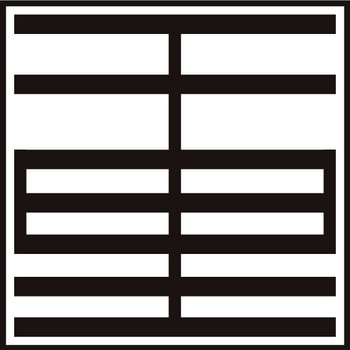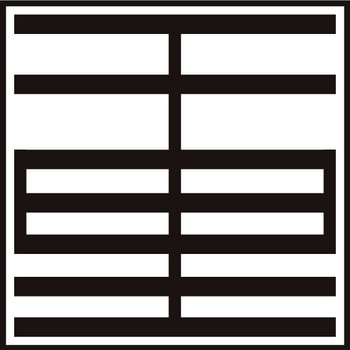 Merch for this release:
Cassette, Compact Disc (CD)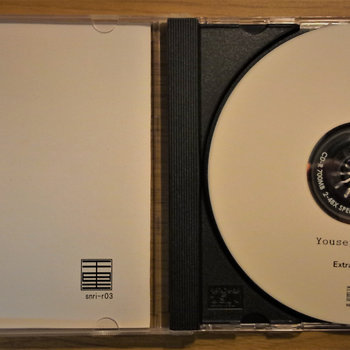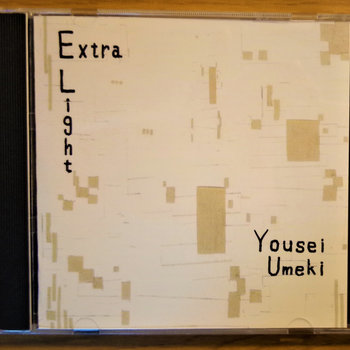 "I still wanted to contribute to music somehow," Osaka-based guitarist and Senri Records founder Yousei Suzuki says about starting his label. He was recovering from a hand injury and unable to play his instrument, but still eager to put music out into the world. Having previously worked with Tulsa-based private press imprint Scissor Tail Records on his solo guitar album The Scene from a Frame, their release structure was fresh in his mind. "That's when I learned that there was this method of releasing limited runs of cassettes," Suzuki says. "And I thought it was a really fun idea." Senri quickly became Suzuki's primary vehicle for exploring his passion for the guitar, working with artists that embody the label's motto: "acoustic, private, and primitive."
Suzuki's love for American roots music evolved from a fascination with Western indie in the '90s; he learned about Delta blues legends Mississippi John Hurt and Skip James by way of covers from Beck, and those names would stick with him for the rest of his life. As the internet became an ever more useful tool for learning about music from other countries, Suzuki would expand his points of reference by searching up similar artists on MySpace. "I found out about artists like John Fahey and Robbie Bashio there, as well as Jack Rose, James Blackshaw, Cian Nugent, Micah Blue Smaldone, and Harris Newman, who were all influenced by those two artists," Suzuki says. "I thought their music sounded so new even though they were legacy artists." Every musician he learned about transformed his craft, broadening his understanding of how to listen to guitar and how to play it.
The influence of American music runs deep in Senri, but Suzuki maintains that each release feels distinctly Japanese. "I think there's definitely a trait in Japanese people to turn international influences into something Japanese," he says. Suzuki channels those influences through his own experience on Broken Woods & Some Prayers, capturing the mournful stillness of a local place ravaged by an earthquake; he plays with broken guitars, projecting an uneasy ambiance. Japanese Movie 1940s​-​1950s encapsulates a uniquely Japanese feeling in a different way, harkening back to a formative age in film. A variety of classic cinema is sampled, shrouded in a miasma of crackle as if being heard through a faulty old television. Suzuki finds it difficult to pinpoint the dividing line between the blues from Japan and the rest of the world, but he does have a theory: "I get the impression that music by European or American guitarists is more structured, while music by Japanese guitarists is more abstract." That difference might not be easy to articulate, but it can be felt—and Suzuki's goal is to put those feelings out there, so that someone half a world away might be inspired the same way he was.
Release to Start With
Merch for this release:
Cassette
Asked which release best ticks every box of "acoustic, private, and primitive," guitarist and composer Matsumoto Tomohito's First Demo immediately comes to Suzuki's mind. "His first recordings were recorded straight to the cassette player, and those sounds of the acoustic guitar are really raw," he says. A skilled improviser even as a young student when these recordings were made, Tomohito plays fast and loose, propelling each piece forward with freewheeling kinetic energy. "Whenever I listen to his music, I imagine the seaside city where he lives. I love the intimate atmosphere."
–Shy Thompson