SHORTLIST
The Shortlist, November 2020: Dark Ambient, Alternative Reggae, '90s-Centric Punk & More
By Bandcamp Daily Staff · November 20, 2020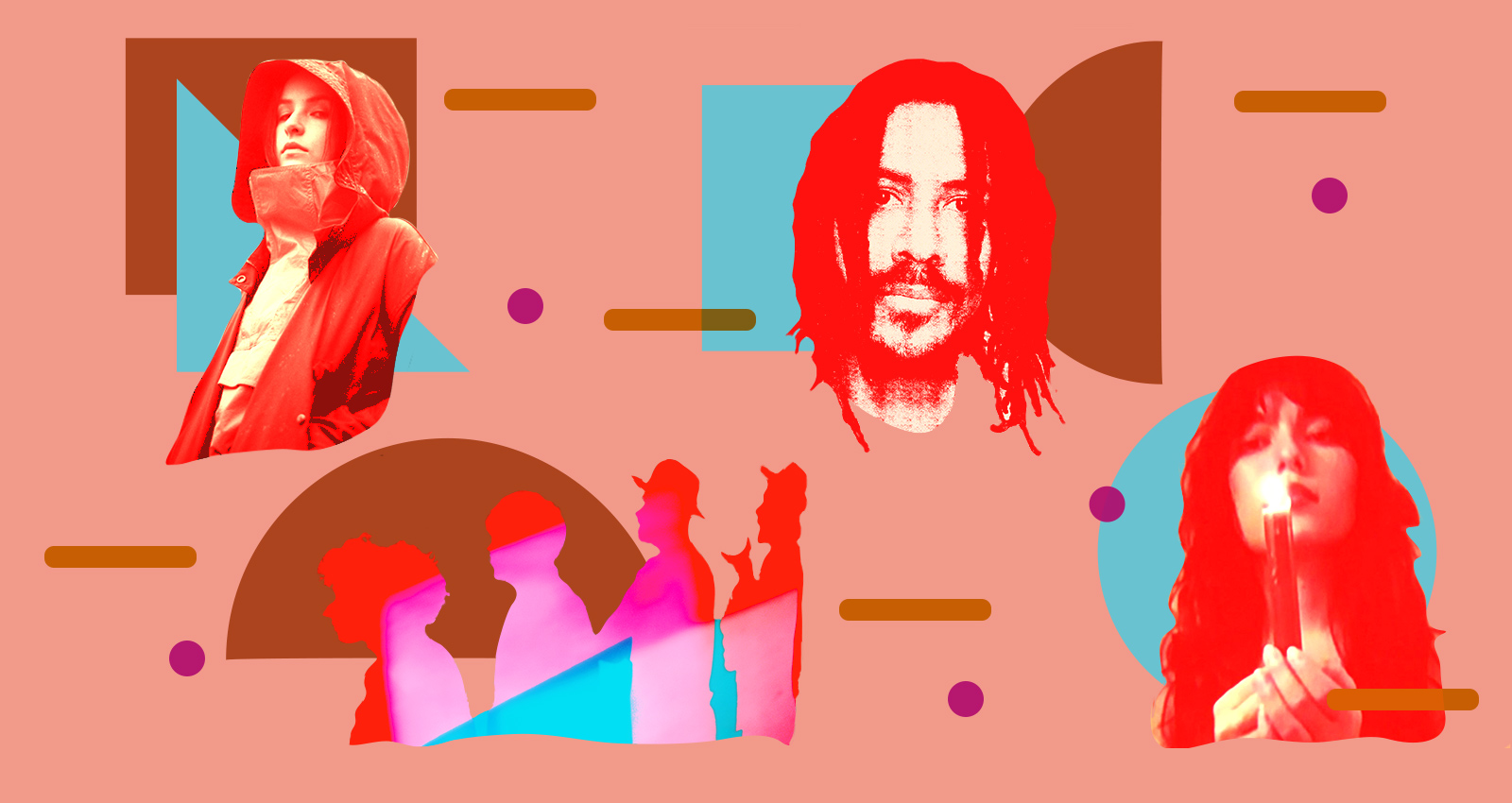 Welcome to The Shortlist, where we introduce you to new artists we think you need to know.
Merch for this release:
Vinyl LP, Bag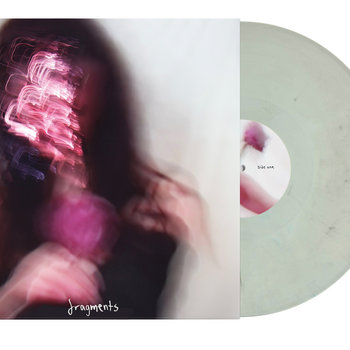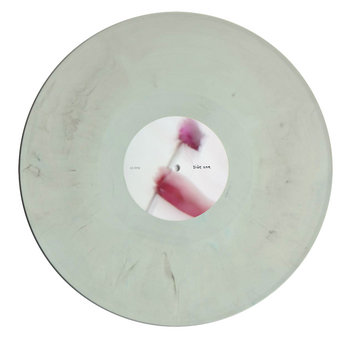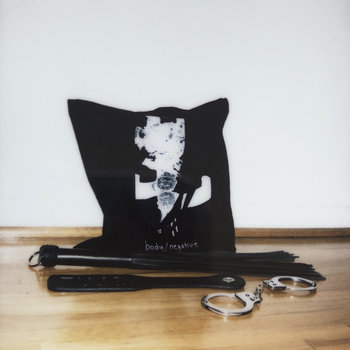 "What happens when you die?" It's a beguiling mystery, one that has arguably spawned centuries of global conflict. It's also the core question Andy Schiaffino has explored throughout their ethereal, expansive oeuvre as Body/Negative. On Fragments, the answer takes the form of toy pianos and layered vocals, tape loops, and echoing static. "Figure 8" plucks out a lilting progression on a piano dusted with distortion, like a fading memory of a music box. And though Schiaffino is flattered by any comparisons to the similarly morbid piano of The Caretaker—"I just think he's a genius"—Fragments incorporates a far more personal angle than the abstract concepts of his haunted output. "The Big Sleep" pairs indecipherable vocals with a snappy drum machine, like bedroom pop conjured from a dream, while "Catholic Guilt" combines Schiaffino's own religious poetry with muted synths. "I hope people can listen to it and know that other people feel the same way I do," they said. Body/Negative meets the uncertainty of death and offers a glimmering gossamer in return.
-Arielle Gordon
Liam Bailey: Turning Sadness To Joy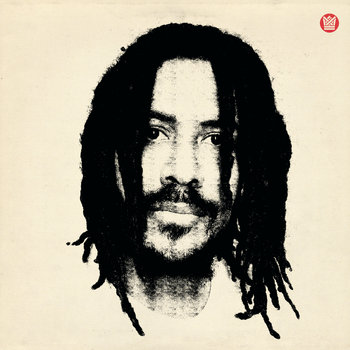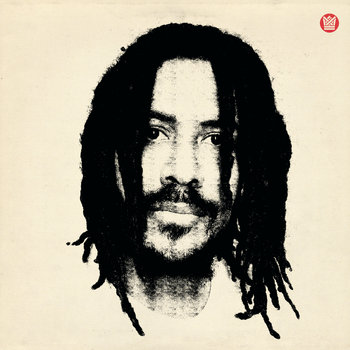 Merch for this release:
Vinyl LP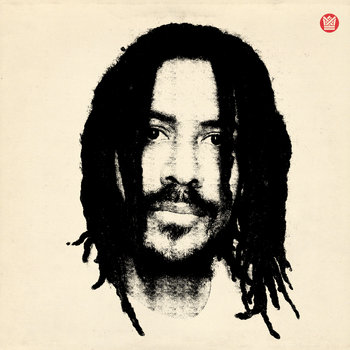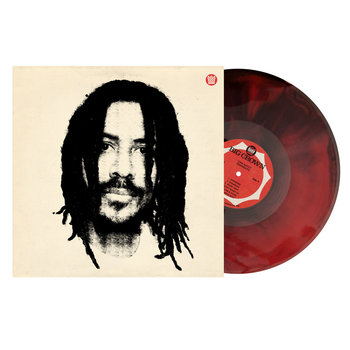 Back in 2010, Liam Bailey signed a deal with Amy Winehouse's Lioness Records after she heard one of the singer-songwriter's lo-fi home recordings—but his dalliance with the major label machine ended on unsatisfying terms when he was asked to compromise creatively. "I think I had different priorities back then," reflects Bailey. "I wanted the bells and whistles and couldn't stop arguing with myself about it." There are no such hesitations or conflicts on the reggae-influenced artist's new album, Ekundayo. Produced by Big Crown's Leon Michels, a warm blend of subtle lilting melodies and fuzzy bass tones swaddle the singer's plaintive and expressive voice in comforting fashion. Often striking a redemptive note, the album's lyrics take a lead from its title, which translates from Yoruba into "sadness turns to joy." It's a phrase that encapsulates Bailey's musical travels. "I was out there in them streets burning all my fingers and toes," he explains. "We good now though, ekundayo."
-Phillip Mlynar
Adulkt Life: Love, Angst, and Disgust
Merch for this release:
Vinyl LP, Compact Disc (CD), T-Shirt/Apparel
On their debut album Book of Curses, London's Adulkt Life funnels a very 2020 form of anxiety through a '90s-centric sound. Seeing as they are fronted by Chris Rowley—vocalist for trailblazing riot grrrl unit Huggy Bear—this shouldn't be too much of a surprise. But the reference points for their sound fall outside of the basement and all-ages DIY spaces Huggy Bear found themselves in. "When we started talking about really doing this band, our hit list of reference points were Jesus Lizard, Gories, and Circus Lupus, too. I absolutely love all those bands," says Rowley. His adulation for those groups is apparent in the angular rhythms and shrill guitar tones that wrap themselves around Rowley's brash commentary on Book of Curses' 10 tracks. "It comes from a place of love, angst, and disgust that is distinctly British," he says. And despite the choking dread which permeates Book of Curses, Rowley claims their music comes from a strangely spiritual place. "It's our shot in the dark at transcendence. I'd say that is our aim."
-Tony Rettman
Ela Minus: Personal Revolution
Merch for this release:
Compact Disc (CD), Vinyl LP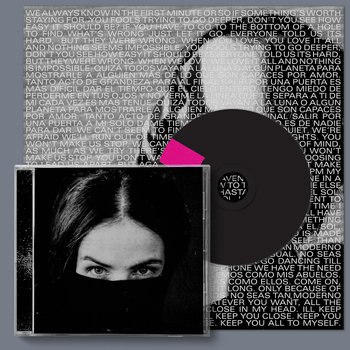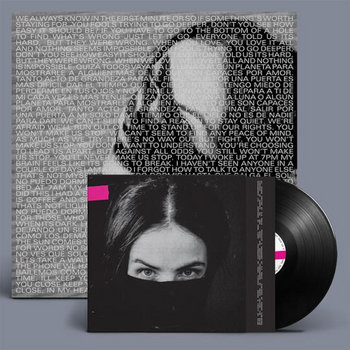 Rebellion is not just for the streets—the revolution starts from within. The Colombian-born, New York-based drummer and producer, Ela Minus, illustrates this on their debut via defiant, ice-cold electronic beats that drive forward calls for resistance and awakening, not for just some, but for all. Anger sparked acts of rebellion, but only in the service of freedom. Raised by journalist parents, the personal and political have always been one for Minus. Both sides merge throughout the ten-track LP on illuminating dancefloor anthems like "they told us it was hard, but they were wrong," and "tony." "You have to get angry to wake up," says Minus, speaking from Colombia where she's currently working on new music. "Anger is a match, a spark—not a destination. The fire only lasts for a little bit but it's enough to create heat and light, [then] you start changing things. There's something extremely freeing about rebelling and changing and acting and still being alive. You let go of control and act out of instinct, necessity, to change things. That anger makes you fight harder for whatever you want."
-Chaka V. Grier