SHORTLIST
The Shortlist, June 2021
By Bandcamp Daily Staff · July 14, 2021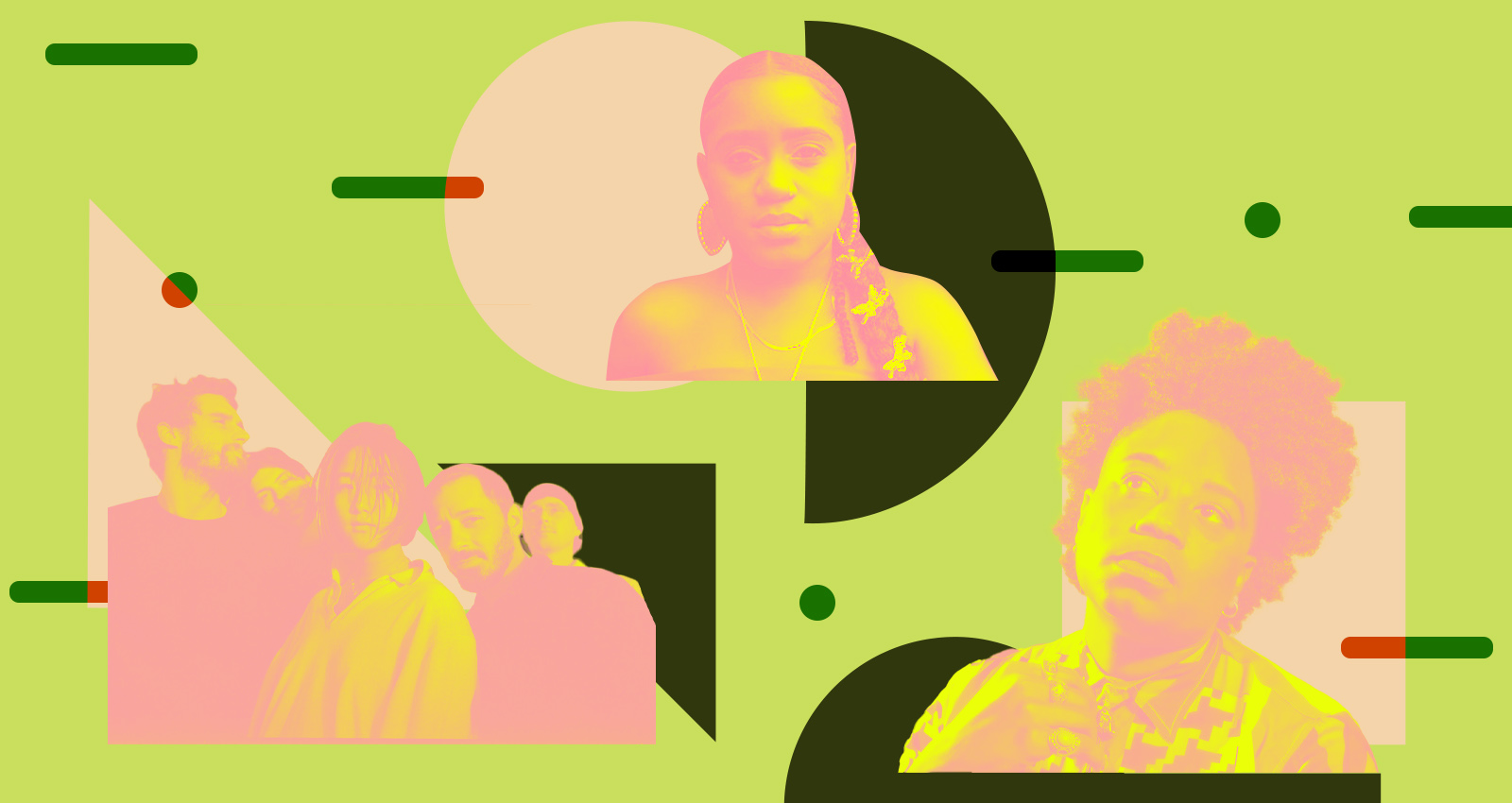 Welcome to The Shortlist, where we introduce you to new artists we think you need to know.
---
.
00:10 / 00:58
Shanique Marie's debut album is a window into her home. The album is titleed Gigi's House, named after her mother, Georgia, who goes by Gigi; Marie, who is part of Kingston, Jamaica collective Equiknoxx, found inspiration in the music she listened to when she was growing up, artists like Ella Fitzgerald, Sade, and Erykah Badu. "These are artists who are strong women who have marked their territory and created that path in music and have been an inspiration for me," she says. Gigi's House is a study in versatility: Combining alt-R&B, old-school reggae, and jazz to the music of her childhood, Shanique uses sharp storytelling to help the listener envision the world in which she lives. "The album ensures there is a little taste for everyone," Shanique says. "I want people to step through the doors at Gigi's house. They put their bags down, take their shoes off, and they can breathe."
-Brittny Pierre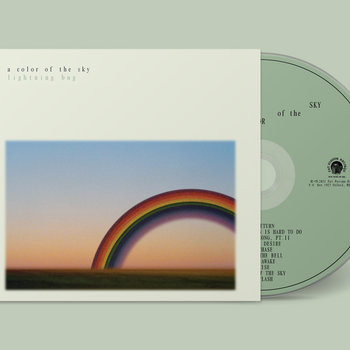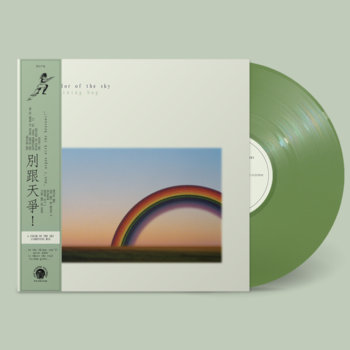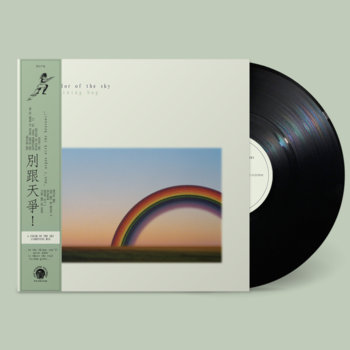 .
00:10 / 00:58
Merch for this release:
Vinyl LP, Compact Disc (CD), Cassette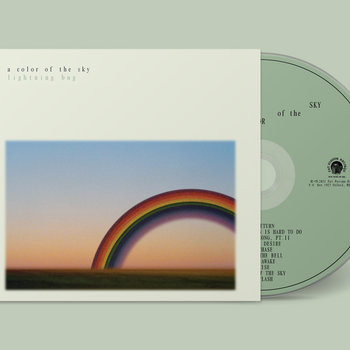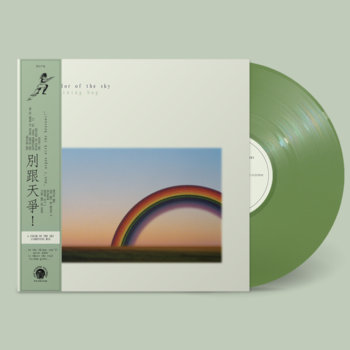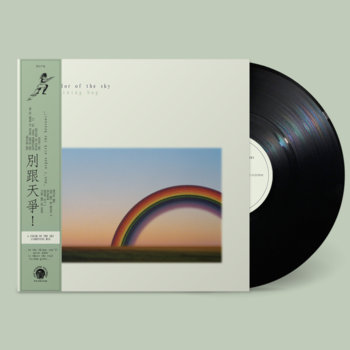 Audrey Kang has been releasing work as Lightning Bug for a few years now, but A Color of the Sky, the latest album to bear the Lightning Bug name, is the first one recorded live with a full five-piece band. It's a striking work, anchored in Kang's singing, songwriting, and guitar. "Kevin [Copeland, guitarist] listens to a lot of country, Logan [Miley, engineer/synths] listens to a lot of electronic music and shoegaze," says Kang, whose own roots lie predominantly in folk and classical music. A Color of the Sky captures the resulting combination beautifully, with striking songs such as "The Right Thing Is Hard to Do"—a low-key but compelling anthem—and the crisp groove of "Song of the Bell." The songs also capture Kang's knack for a good lyric, sometimes laced with humor. "Lyrics come to me so easily," Kang says. "It's something I've been very lucky with. Kevin and Logan fully know this. Sometimes I'll need to write lyrics, and I'll just sit down in a room and come back with them five minutes later. I don't know why!"
-Ned Raggett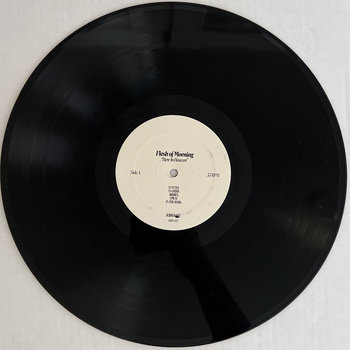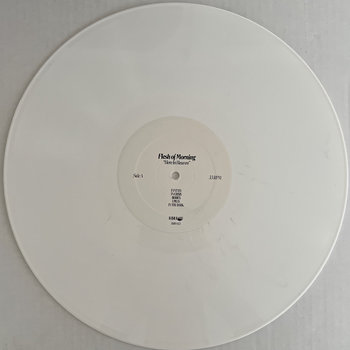 .
00:10 / 00:58
Merch for this release:
Vinyl LP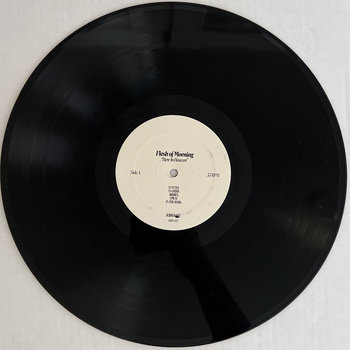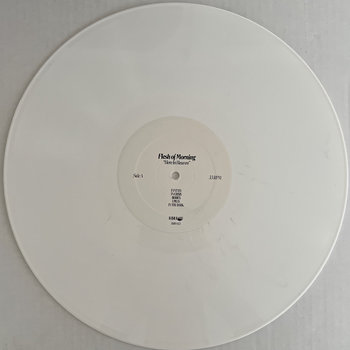 Flesh of Morning make music that is plush and cinematic—a quality that is not accidental. "I feel like film and music are the same thing," says vocalist Faiza Kracheni. "They're very organically intertwined." Kracheni is particularly inspired by '60s experimental films, especially Kenneth Anger's 1969 short Invocation of My Demon Brother. ("It has this pulsating sense throughout," she says.) Kracheni and bandmate Travis Benson take the mystical melodrama of experimental movies and translate it into fragile, minimalistic synth tracks on Here in Heaven. With subtle nods to everything from early industrial music to the opulent disco of Giorgio Moroder, the album blends moments of melancholy heartbreak with a persistent luminescence. "It was a conflict of emotions," Kracheni says of the writing process. "I wrote some of the songs in tears, just crying. I felt sad but also felt hopeful."
-Andi Harriman
.
00:10 / 00:58
Merch for this release:
Compact Disc (CD), Vinyl LP
"In the past, the project was done when the money ran out," Amythyst Kiah says. That wasn't a concern for the singer and songwriter's stirring new album Wary + Strange, which was released via Rounder Records in June. "In this instance, it was a little more nuanced. I didn't have to worry about touring or limited resources. I was able to take suggestions and challenges from [my producer Tony Berg] and focus on my vocal and guitar dynamic, while also exploring different guitar tones and sounds." Those dynamics and Kiah's daring mix of crisp and warm tones form the bedrock of her powerful, experimental roots rock. Wary + Strange is Kiah's first full-length project since earning a 2019 Grammy nomination as a member of the band Our Native Daughters for their Black pride roots rock anthem "Black Myself." A booming new version of the song appears on Wary + Strange, another benefit of having more time to tweak and finesse the project. "[An album is] done when you are excited as hell about it and when adding anything else takes away from what's already there," Kiah says. "Sometimes it takes a while, but in this case, it's worth the wait."
–Ann-Derrick Gaillot