SHORTLIST
The Shortlist, February 2023
By Bandcamp Daily Staff · March 13, 2023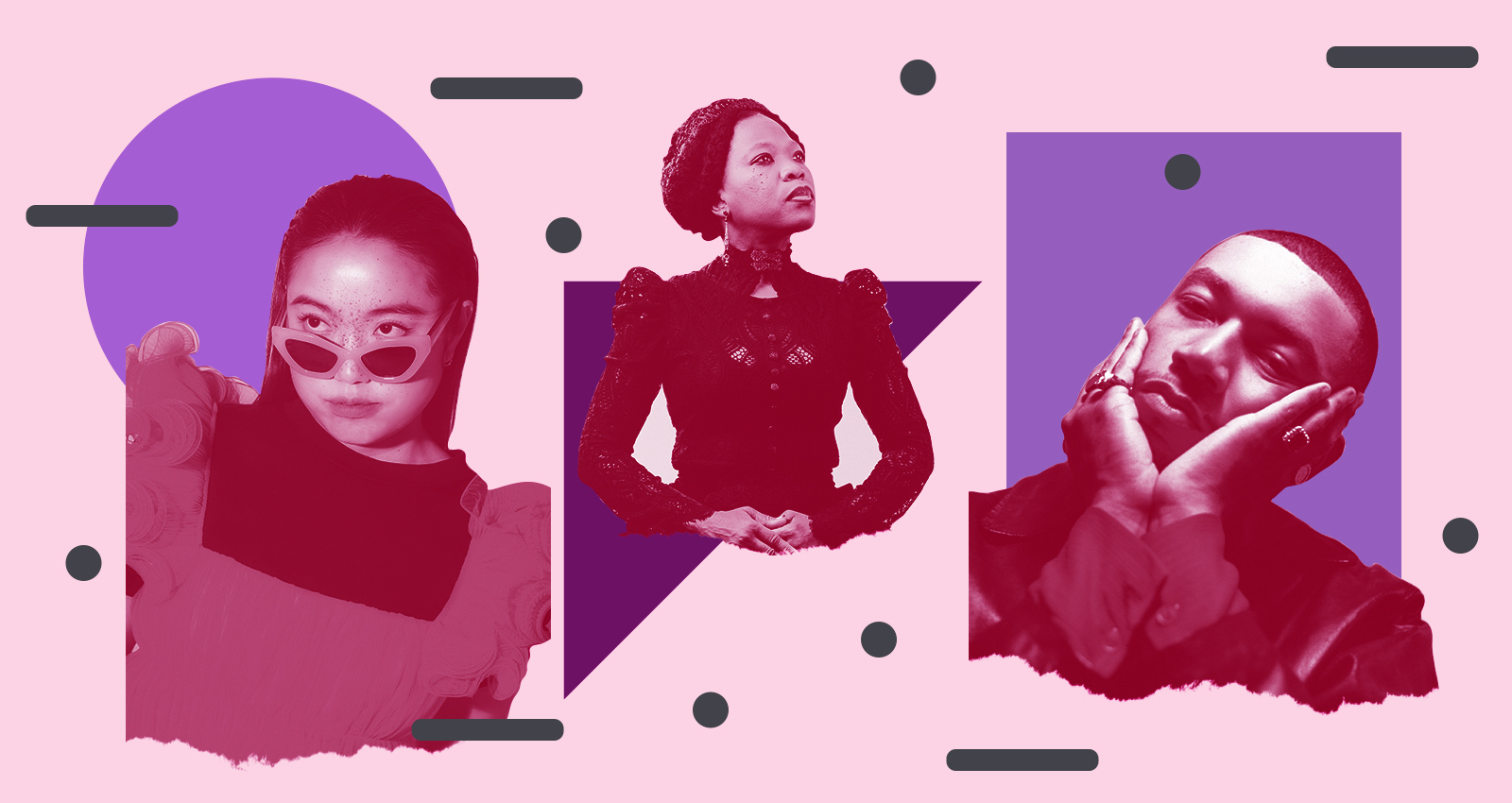 Welcome to The Shortlist, where we introduce you to new artists we think you need to know.
Merch for this release:
Compact Disc (CD)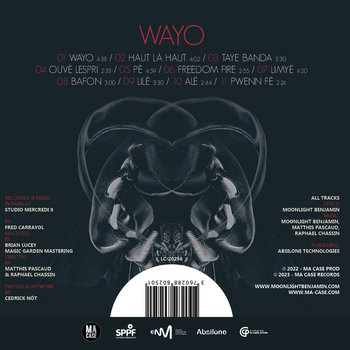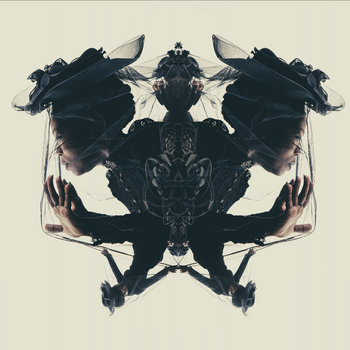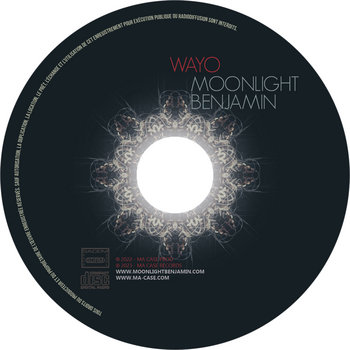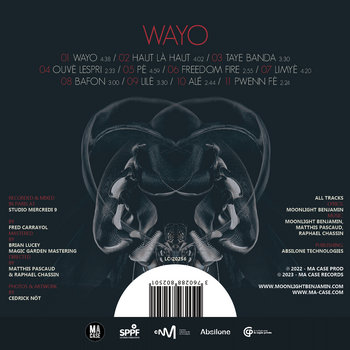 Speaking in a mix of French and Kreyòl, Haitian blues rock artist Moonlight Benjamin describes her latest LP, Wayo, as "music that speaks of a suffering people, who beseech God/the Universe, their Guides, to cleanse them emotionally, energetically." This powerful message is delivered by her equally powerful vocals, and taken as a whole, the project feels like a booming declaration—a war chant driven by a steady, rhythmic drumbeat in songs like "Pè," "Taye banda," "Haut là haut," and the title track—which means "royalty" in Haitian Kreyòl. Benjamin masterfully balances the project's high energy with moments of fine vocal control in brooding and contemplative tracks like "Pwenn fè," and "Freedom fire." The album's songs tackle themes like finding purpose, remaining grounded, and staying rooted in love. As Benjamin puts it, "Wayo is essentially this: people seeking a purification."
-Harvey Leon
---
Merch for this release:
Vinyl LP, Compact Disc (CD)
On her solo debut album Rotten Bun For An Eggless Century, British Hong Kong artist mui zyu (Eva Liu) crafts an off-kilter tale about family set against a haunting musical backdrop. The album was inspired in part by Liu's deep-dive into her heritage via the ESEA (East-Southeast Asian) community groups that sprung up around London after a wave of anti-Asian racism during the pandemic. Ultimately, the album became more personal than Liu anticipated. The sound of the traditional Chinese stringed instrument erhu is threaded across the record—particularly on songs like "Paw Paw," a brooding ode where the sound of faint, chalky strings evokes a feeling of melancholy and yearning.
The track honors Liu's late grandfather, who played the instrument, and it was particularly important for Liu and her Dama Scout bandmate and album collaborator that the erhu made an appearance on the album. "The only time I saw my granddad being emotional was when he played erhu," Liu says. "I probably only saw him play once or twice, but I was just so in awe of him. He was not a man of many words, and erhu is already an emotional instrument, so putting ["Paw Paw"] together in a sort of homage to him—that was quite challenging." Liu says that while there were feelings of relief and empowerment after joining ESEA collectives, her album is mostly driven by feelings of anger and dread. "A lot of the video games that I play and the music and films that I like have this underlying sense of doom or dread. I don't know why, but it's something I've always been drawn to. I naturally gravitate towards [those emotions] when I'm writing–putting things together that aren't necessarily meant to be put together. That in itself is kind of an unsettling thing."
-Ruth Jiang
---
Merch for this release:
Vinyl LP
Some things never change including—if Eternal Dust are any indication—the time-honored art-school-friends-to-post-punk-band pipeline. The Sydney-based trio started jamming at home for fun, only becoming a quote-unquote real band when asked to play their first show. "Our friend was like, 'Do you want to play a gig?' And Finn said yes so we had to write proper songs," recalls guitarist Oscar Sulich. Although the band cut its teeth onstage, both self-titled 2020 EP and debut album Spiritual Healers, Defense Lawyers were recorded during Covid-19 lockdowns, the latter across months and in pieces to culminate in a record Sulich characterizes as an "accidental capture." On it, the band's gaze-y songwriting wears its influences proudly, namely classic dream pop and spaced-out, '80s art rock of the British vintage. Frontwoman Ebonny Munro joins Dry Cleaning's Florence Shaw among the new generation of lyricists sing-talking weirdo poetry—the more beguiling, the better. And Eternal Dust is nothing if not beguiling.
-Elle Carroll
---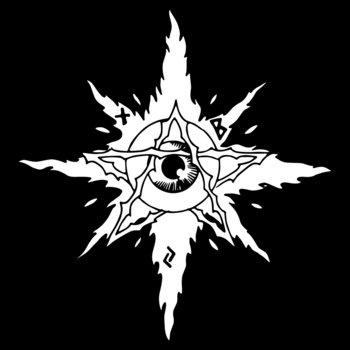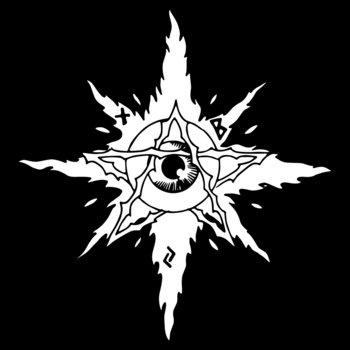 The verb "to rip" carries a lot of weight in metal. If you call your band Hellripper, your songs better fucking rip. Scotsman James McBain, the solo mastermind behind this project, clearly understands this. The third Hellripper album, Warlocks Grim & Withered Hags, is a collection of eight furious thrash tracks with lyrics drawn from Scottish history, mythology, and pre-Christian religion. Every song sprints at you like an undead warrior with a flaming torch in each hand and a dagger in its teeth. McBain plays all the instruments, except for a few guitar leads and the bagpipes on the title track. "I wish I could have played [the bagpipes] myself, but I'm just no good, unfortunately—or fortunately for my neighbors!" he says.
McBain's riffs have the speed and grit of early, pre-Rick Rubin Slayer, with the occasional burst of black metal buzzsaw, and a few surprisingly catchy melodies hinting at a Gothenburg death metal influence, too. "I think that the overall sound is perhaps more diverse on this album," he says. "The only rule I set for myself was that the album would stay true to the black/speed/thrash style at the core, and so the goal was to incorporate these new things in a way that would complement that style while being careful not to dilute the end product."
-Phil Freeman
---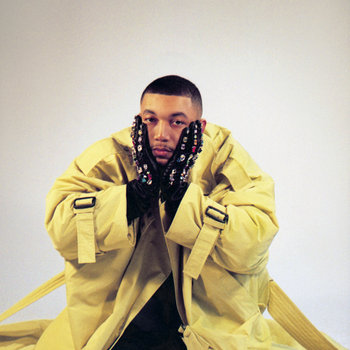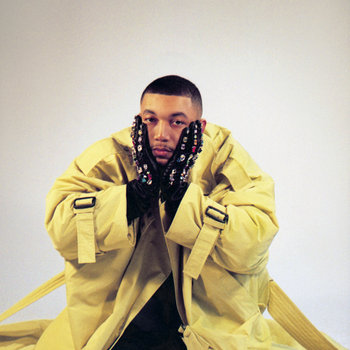 Merch for this release:
Vinyl LP
Wesley Joseph doesn't know what the future holds, but that doesn't stop him from filling his life with light. On GLOW, the latest release from the 26-year-old UK rapper, singer, producer, artist, and filmmaker, feelings of anxiety, joy, and the complications of growing up are adorned with sweeping cinematic production. "GLOW is a step forward in terms of being a more honest, raw, and confident step in my growth," says Joseph. Across its eight shimmering tracks, melodic neo-soul collides with boisterous garage beats and a layered, textural foundation. While Joseph sings plainly of his own inner turmoil, a surprising tenderness prevails. He clings to the love and care of the people around him—as well as his own weathered will—to sustain him through hard times. On "I Just Know Highs," he sings "I'm still lost/ And Lord knows where I'm going down/ But I'm still hoping." On the album's title track, he asks sweetly, "How do you see me when you glow so bright?" Joseph is confident, trusting that if he doesn't have all of the answers now, they'll come to him win time. He's already learned so much along the way.
-Tasha Viets-VanLear