SHORTLIST
The Shortlist, April 2021: Avant-Pop, Psychedelic Rock, Electro & More
By Bandcamp Daily Staff · May 14, 2021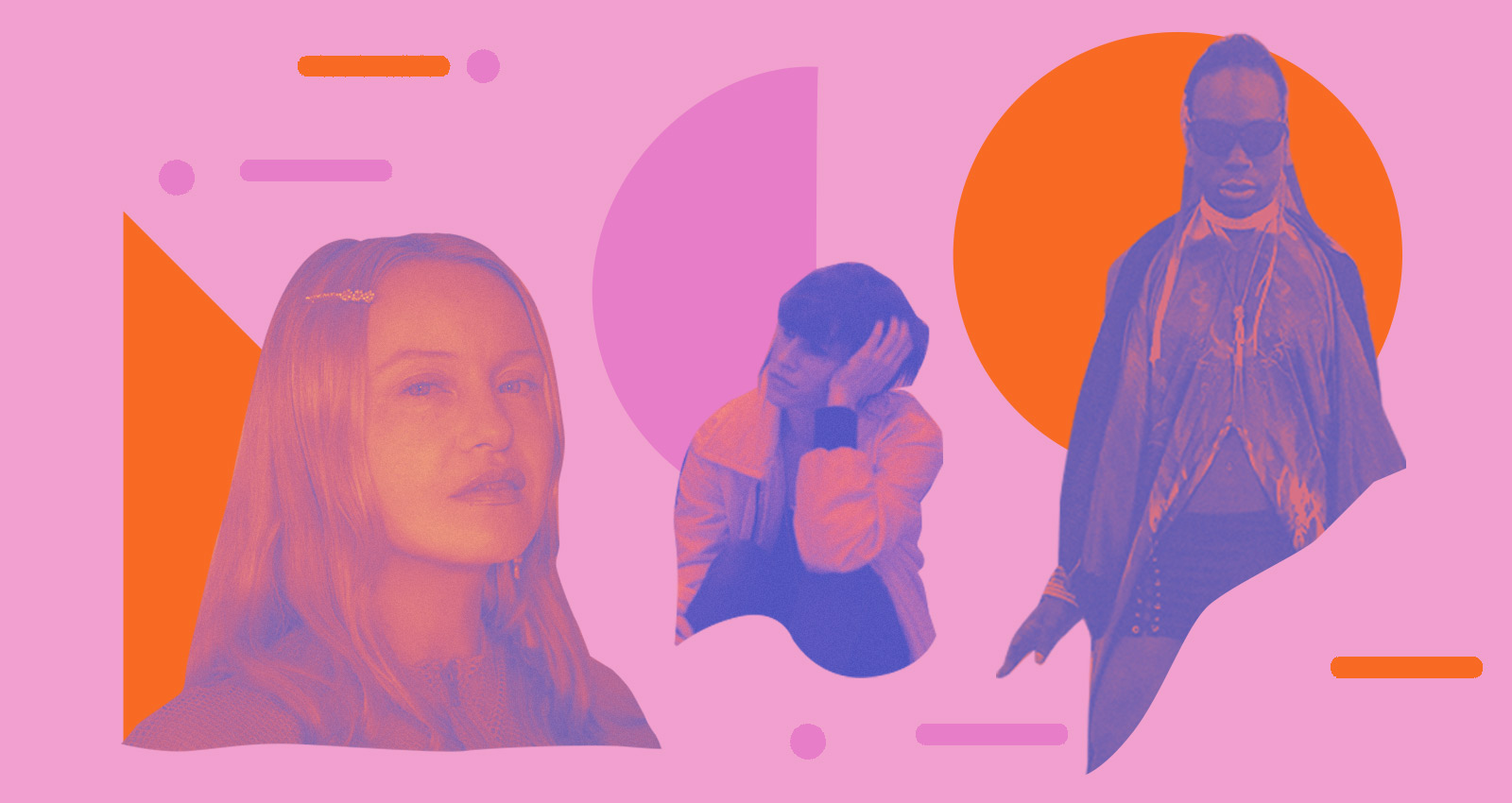 Welcome to The Shortlist, where we introduce you to new artists we think you need to know.
---
Merch for this release:
Vinyl LP, Compact Disc (CD)
Australian vocalist, songwriter, and producer Laura Jane Lowther, aka KUČKA, makes simmering, personal avant-pop that defies easy categorization. After gaining notoriety writing for and collaborating with big industry names, KUČKA felt like she needed time to work on her own ideas and "explore more inner forms." "I think generally I get into this state when I'm writing, especially when I'm working through something and I know that's where I'm at that day, so it's really cathartic for me," she says. Wrestling, her debut album, makes use of a multi-faceted electronic sound palette and is deeply introspective, tackling themes like depression and new love. Cat Hope, one of her former professors, instilled an ideas-first, sound-as-art attitude in her practice. "I feel like I pick up kind of a little bit from everywhere and I really like that," she says. KUČKA's productions melt together everything from noise to dance music into triumphant pop anthems. However experimental and complex the work may sound, her goal ultimately is to be relatable. "If I make sure that it's not too abstract, if it's very personal and feels true to me, then other people can listen to it and feel that too."
–
Andra Amber Nikolayi
---
Merch for this release:
Vinyl LP
On their fifth studio album Wildfire, Danish instrumental quintet—two guitars, bass, drums, and saxophone—Mythic Sunship have tightened up a little, while retaining the exploratory drive that's made them one of Europe's most exciting stoner/psych outfits. The album was recorded in December 2019, and the band adopted a new approach, bringing in tunes they'd already written. "The recordings definitely marked a change in our approach where we went from being a completely improvised band, to having improvisation as an important tool that we use," says drummer Frederik Denning. This has manifested in several interesting ways. For one thing, the songs are shorter. The longest, "Olympia," runs 11:21, where "Leviathan," from 2016's Ouroboros, sprawled out at 21:40. They're also more conventionally riff-based and melodic; a track like "Redwood Grove" (6:38) is closer to Pontiak, or Neil Young and Crazy Horse, than Earthless or Ecstatic Vision. Although this album was made pre-pandemic, the lockdown and a lack of gigs have changed them, maybe permanently. "[Not] being able to play live for a long time has forced us to work more traditionally, starting with a riff or a melody and working with that without any interaction with an audience and I definitely think some interesting things have come out of it," says Denning.
–
Philip Freeman
---
"I pushed my songwriting and production out of my comfort zone and into new sonic territories," Julia-Sophie says of her self-released heartbroken </3 EP. Laying bare the "bitterness, resignation, acceptance, and dark humor of rollercoaster relationships," its four mesmerizing tracks explore the Oxford-born, France-raised artist's more experimental side. Worlds away from her garage-rock and pop beginnings in DIY bands, the follow-up to 2020's y? blends "intense feelings" with spectral vulnerability. "And you know it"—with its whispered, French-sung outro—takes a sarcastic swipe at an ex, while on "love let you down" you can practically hear her tears within the soft, synth-led soundscape. The whirring drums and static bleeps of "i wish" reflect a sense of getting lost in one's own thoughts; much like the background noise conveyed in the EP's television-surrounded artwork. Making her "electronic-avant-personal-pop," as Julia-Sophie describes it, has been both a "liberating and emotional" journey.
-Ben Jolley
---
Ixa's MKULTRAVIOLET is a blistering mashup of heavy hip-hop wrapped in dense wordplay and industrial techno beamed in from outer space. Going far beyond noise-rap, weaving in science fiction aesthetics and experimental music, Ixa pushes the limits of not only what her analog synths and beat machines can do, but what genre can be. "I'm a hip-hop artist that approaches production like a noise artist," says the self-described MC/producer/femme alien-cyborg. "I'm a rapper, and my beats are fundamentally hip-hop, but I prioritize the use of analog equipment, focusing heavily on sound design by way of synthesizers. I like to push the equipment that I use to its limits, in search of unique sounds, and to deconstruct my production with the sort of methods that are characteristic of more experimental genres."
Lyrically, Ixa attacks oppressive forces in ways that empower Black femmes, using esoteric imagery and an onslaught of lyrical sci-fi that would leave any '90s indie, backpack rapper perplexed. "From a race of bio-luminescent extraterrestrial creatures/ With Nubian features/ Booming in speakers," she raps on MKULTRAVIOLET album closer "Xenosynthesis." Songs like the challenging opener "Dark Matter" feature layers of robotic sound, noises that disintegrate and reconstitute at a rapid, chaotic pace, all over a pounding, wall-shattering bass kick. On "Hypersurface" we get the closest to a meditative reprieve—sounds pulse like two droids communicating in a dream space while Ixa and guest artist Qeei take a floatier vocal approach. Ixia's work with layers of vocals and instrumentation can be jarring if you're unprepared, but on MKULTRAVIOLET the idea of a murky, cyberpunk-influenced sonic palette is achieved with beautiful results.
-Alex Smith