SHORTLIST
The Shortlist, August 2020: Psychedelic Hip-Hop, Intimate Indie Rock, Riled-Up Punk, and More
By Bandcamp Daily Staff · August 20, 2020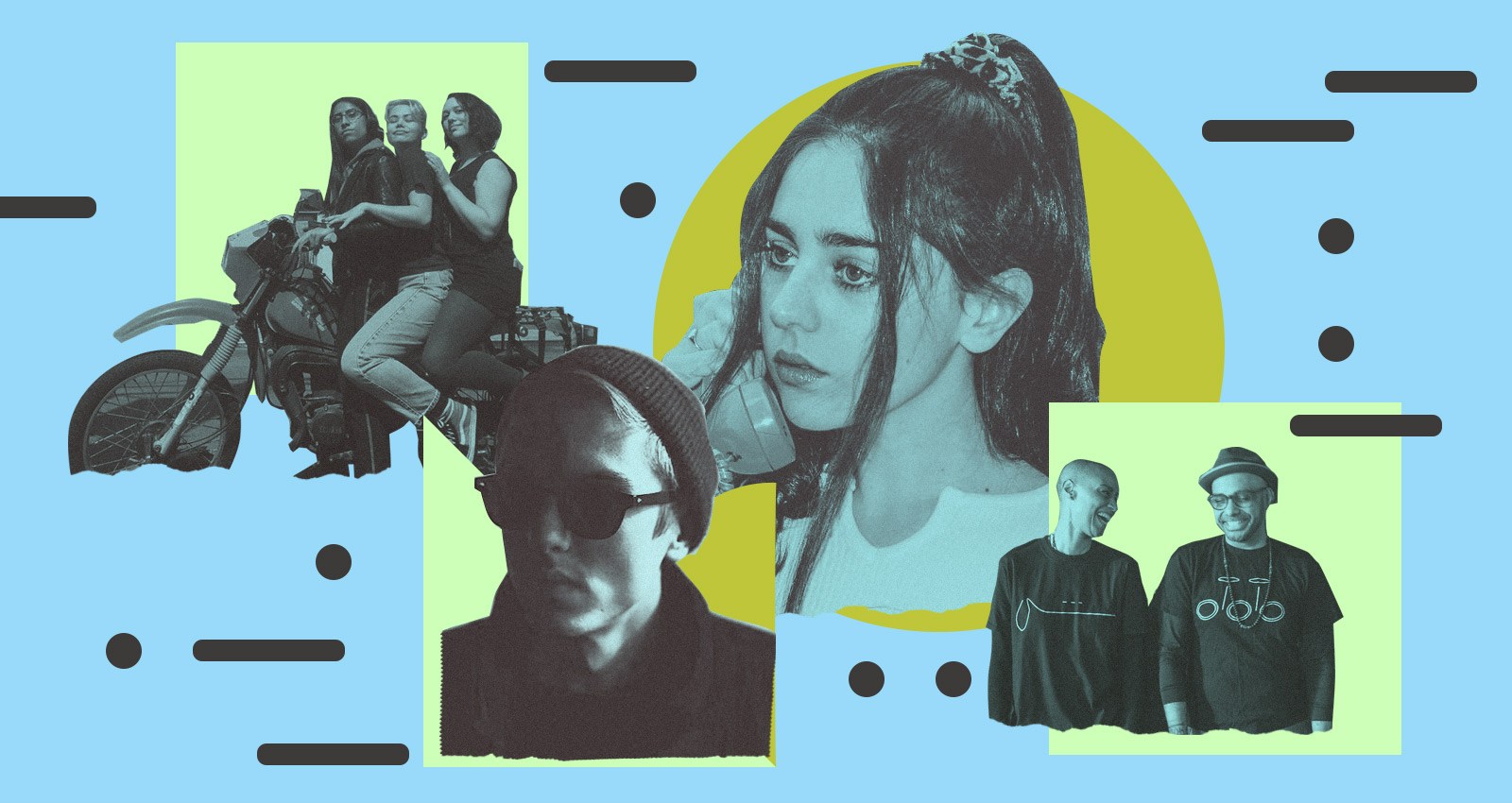 Welcome to The Shortlist, a new feature on Bandcamp Daily where we introduce you to new artists we think you need to know.
---
Marlowe: Hypnotic Hip-Hop and Mad Scientist Psychedelia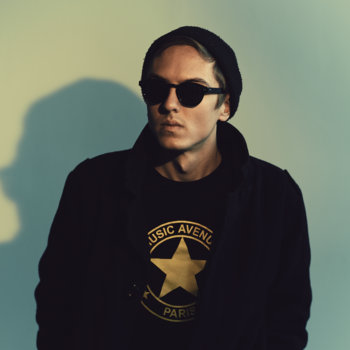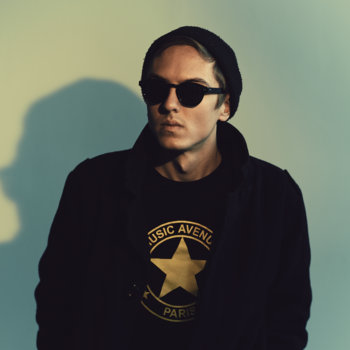 Merch for this release:
Vinyl LP
Marlowe 2, the second full-length outing from rapper Solemn Brigham and producer L'Orange, doubles down on the mad scientist psychedelia of the duo's 2018 debut. "With L' being in Seattle and me in North Carolina, it was a ton of back-and-forth getting through the beats and rough drafts of the lyrics," says Brigham, who met L'Orange through mutual friends at UNC-Wilmington. "But where before we were mostly just running with a feeling, Marlowe 2 felt way more deliberate." As frenetic as Brigham's motor-mouthed delivery and L'Orange's layered beats can be, Marlowe 2 has a hypnotic effect: Brigham's couplets rhyme on an almost syllable-for-syllable basis, and the instrumentals slide through stereo. On "OG Funk Rock," Brigham and guest A-F-R-O present a workshop in breath control, and the driving guitar of "Dead A Lot" evokes the noirscapes of the duo's namesake, Raymond Chandler's famous fictional detective. "From the dawn of time, L' always had the illest samples," Brigham says. "There's some Japanese soul on there, some prohibition-era music we sampled from—we pull pieces from everywhere."
–Pete Tosiello
---
Samia: Bringing Up Baby

Merch for this release:
Vinyl LP, Compact Disc (CD)
For Samia Finnerty, asking for help is vital. "I ask for help a lot of times on this record," she laughs, referring to her forthcoming debut, The Baby. "But it's always met with support." Growing up an only child with strict parents who worked in the entertainment industry caused Finnerty to develop close bonds with the members of her surrounding community. "I have a hard time saying the words 'good-night' to my friends," she says. "So the joke for a while was that when they would leave for the night, I would ask them, 'But who's gonna watch the baby?' I'm the baby." Samia's music combines '80s synth ballads, toothy indie rock, and spare bedroom folk, and her silvery vocals and muscular songwriting give her songs a nervy edginess. And while she characterizes her thoughts as "long-winded and verbose," they're also always honest—another trait ingrained in her from her upbringing. "My parents used to say 'Swear on the baby,' to prove that they weren't lying about something," she says. That intimacy and honesty comes through in every one of her gutsy, guitar-powered songs, whose big hooks always have jagged edges.
–Margaret Farrell
---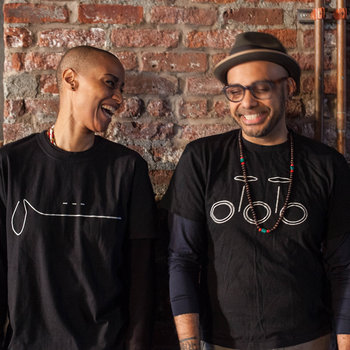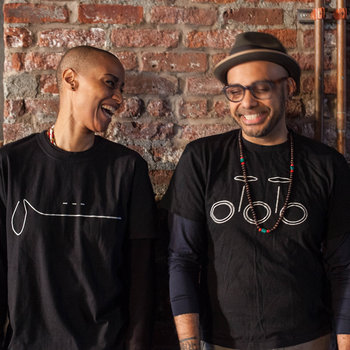 On their new full length Our Reflection Adorned by Newly Formed Stars, Val Jeanty and Ravish Momin, draw equally on music from Indian, African, Afro-Caribbean, and Middle Eastern traditions. Just do them both a favor: don't call them 'Global Music.' "At present 'global music' seems to have restrictive notions of how one's cultural traditions ought to be represented in the music—whether it's the usage of traditional instruments, musical motifs, or garb," Momin explains. "We avoid those expectations. While our musical ideas are still deeply rooted in our respective cultural traditions, our instrumental performances reflect our hybrid identities, which invoke a mixture of musical influences, as well as traditional and experimental techniques at once." That blending is apparent on opening track, "Swirl in the Waters," where the group layers drifting synths over the beat of a daf, a Persian drum. On "Crushed Petals and Stones Fall on My Drum," Indian rhythms and indigenous instruments are tempered with electronic and hip-hop aesthetics, and brief snatches of ancient chants. Throughout, the album finds harmony between the artists' respective cultural traditions and the immediacy of the digital realm, creating a "future dance music" that runs on a current of sincerity.
–Tara C. Mahadevan
---
MALLRAT: At Sea No More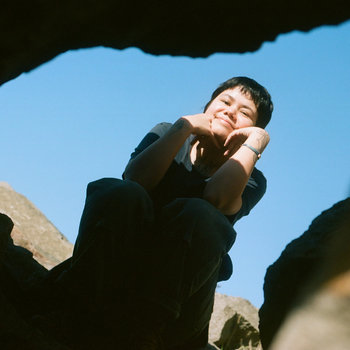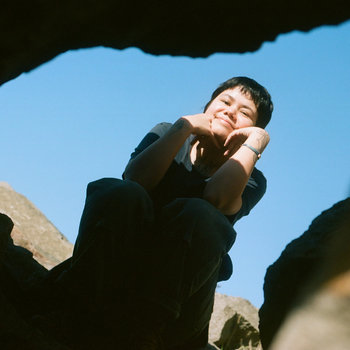 Merch for this release:
Compact Disc (CD), Cassette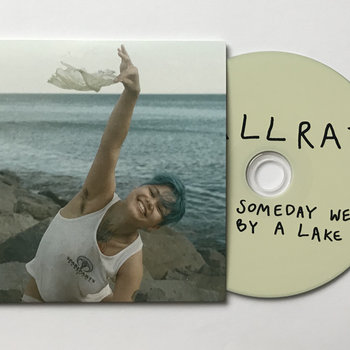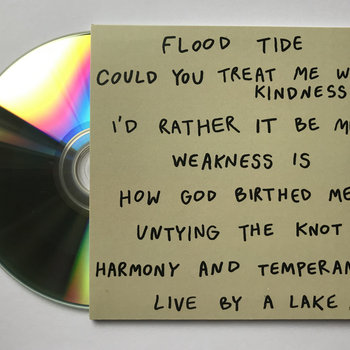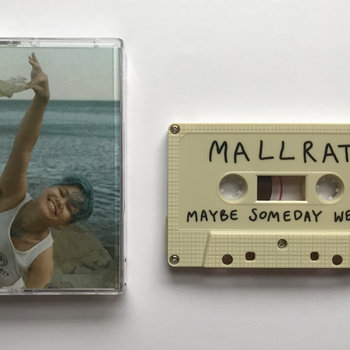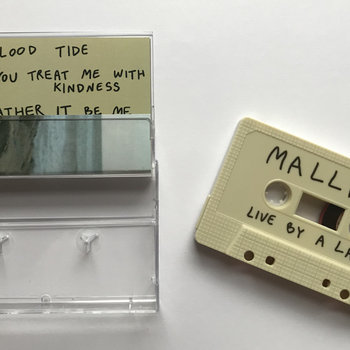 Maritime imagery swirls throughout maybe someday we'll live by a lake, the sophomore LP from Brooklyn queercore group MALLRAT. The album opens with "flood tide" and ends with "live by a lake." But the duo of Melo Davis and Ana Meili Carling aren't out to make a rock opera of The Old Man and the Sea. "A lot of the songs on our last record [2016's every breath a fracture] come off very self-deprecating, or like I was really working through trauma," Davis says. "This one is more about healing, seeing the divinity in myself." Those ideas manifest as dusky, dual-guitar lullabies cut with crystal-clear, penetrative vocals—intimate, yearning music that seeks to build community and encourage those who hear it. As Carling puts it, "I want to make the music that I would've needed when I was a teenager."
–Leonardo Faierman