SEVEN ESSENTIAL RELEASES
This Week's Essential Releases: Underground Hip-Hop, Ska Punk, Footwork and More
By Bandcamp Daily Staff · May 01, 2020
Welcome to Essential Releases, our weekly roundup of the best music on Bandcamp. Typically, we recommend crucial new albums that were released between last Friday and this Friday, along with an older LP from the stacks that you may have missed. However, with the Covid-19 pandemic threatening the livelihood of artists around the world, we've decided to make this column a little different for the time being, and instead spotlight the records that are getting us through our time in self-quarantine, regardless of when they were released.
Merch for this release:
Vinyl LP
When Miles Davis released In A Silent Way and Bitches Brew—in 1969 and 1970, respectively—I wonder if he knew how much those albums would shift the jazz landscape. Before then, in the early- to mid-'60s, jazz was too buttoned-up, too stuck in its own way. Some wanted to play the music the way it had always been played; to blend it with popular genres like rock and funk was to cheapen the art. It's good that Miles didn't give a damn. Dharma Quintet, a French jazz band, took cues from the rebellious trumpeter; their 1971 album, End Starting, not only evoked his electric period, it recalled the kinetic free jazz of musicians like Sun Ra, Sonny Sharrock and the Mahavishnu Orchestra. But while the name "Dharma Quintet" doesn't ring immediate bells in the United States, a quick scan of End Starting proves that it should have. Partially inspired by free jazz legend Albert Ayler, who implored the band to stay true to their creative vision, End Starting is an intense jazz-rock hybrid, full of tumultuous electric guitar chords, screeching saxophones and frenetic drum fills. There's a sense that the sky is falling, and given the current state of the world, the album feels especially crucial now.
Merch for this release:
Vinyl LP, Compact Disc (CD)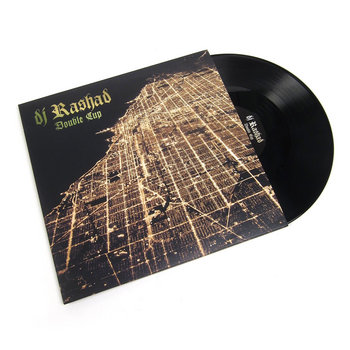 This week marked six years since DJ Rashad's untimely and tragic death, which happened as footwork, the Chicago dance music style Rashad helped carry forward alongside fellow innovators like RP Boo, was firmly on its international ascent. And so, as I do every year, I spent some extra time with Double Cup, the only LP the Teklife crew founder released during his lifetime and a firm classic of the 2010s. I've listened to this record probably hundreds of times at this point, but it has the remarkable ability to sound fresh play after play—soulful, joyous, so full of the ebullience of a Teklife event and of the house parties of Rashad's youth. Rashad's expansive knowledge of and clear love for footwork and juke and their roots in house music are plain. (Spend some time with this lecture Rashad and his frequent collaborator and dear friend DJ Spinn did for RBMA.) There are lush party tracks like "Feelin," "Pass that Shit," and "She A Go;" there's aggressive, darker-edged fare like "I Don't Give a Fuck." There's the relentless ("Acid Bit") and the tender ("Let U No"). Double Cup remains a beautiful portrait of a producer at the top of his game. We Jews say "may his memory be a blessing," and with the music he's left us, Rashad's most certainly is.
I'll never forget the moment I first locked eyes with the knife-wielding, wheelie-popping monkey lurking in the CD section at my local library on a summer afternoon in 2008. What was a grotesque beast doing in a family-friendly establishment like this, peering out at me with bloodshot eyes from behind the bleeped-out (and hence forever untouched) Fabulous back catalog? I'd have asked the multimedia manager, but he was out that day—so the only thing left was to take that sucker home and give it a spin. And wouldn't you know it—Kill Punk Rock Stars, from the since-disbanded Long Island outfit the Fad, is that psychopathic simian musically personified, a ska-punk monster with absolutely no fucks to give. Across these 12 songs, veterans of Backtrack, Barnaby Jones, the Forthrights and Bomb the Music Industry! veer from skate punk to hardcore to ska with a rugged edge rarely encountered among skankers; for every bright horn burst and reggae riff on "Ska-Boom!" And "Leaving Cleveland," there's a turbo-charged verse on standby, seconds from detonation. For anyone who still writes off ska as silly, I've got a counter-argument ready: the homicidal monkey means business. Pick it up, Pick it up!…and then, wash your hands.
Lando Chill, The Lasso
LANDOLASSO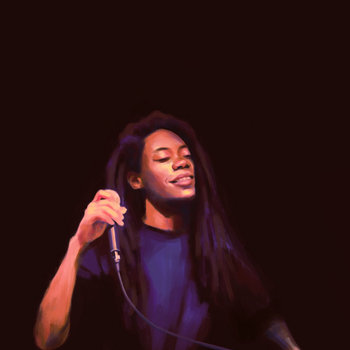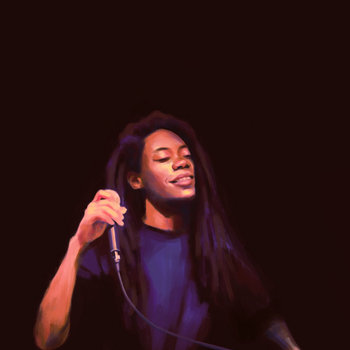 Lando Chill and longtime producer The Lasso recorded LANDOLASSO at around the same time they were making 2018's Black Ego. But where that record was an exercise in psychedelia and funk, planting its flag at the crossroads between Aquemini and Maggot Brain, LANDOLASSO is musically lighter and more ambient, closer to the freewheeling drift of 2017's The Boy Who Spoke to the Wind. There are exceptions, of course—there always are on a Lando & Lasso record; a pair of tracks featuring Maya Vera, the stuttering "Sauce" and almost drum & bass-y "Dropout," give the album an early injection of jittery adrenaline. But after that, the album unfolds languidly, with The Lasso exploring the same kind of expansive, intergalactic sounds that characterized his solo album. "Fly" is a flood of gauzy electronics, with Lando's voice tiptoeing across the background; "Futuregone" is a kind of sonic chemistry lab, with big beakers of percussion and keys bubbling away as Lando alternates between woozy singing and crisp rapping. But while the textures are mostly serene, the lyrics—unabashedly personal—hint at turmoil. In the aptly named "Despondency," Lando goes to battle with his own ego as much as his external adversaries, trying to keep his own motives in check while also reaching deep for the strength to fight the forces actively working to keep him down. I go to records by Lando & Lasso because I know they're going to give my brain a workout on two levels—one, trying to process the always intricate collagework of sounds that Lasso has assembled, and then digging into Lando's rich lyricism, which combines philosophy with autobiography in cunning ways. LANDOLASSO is another jewel from one of hip-hop's most reliable duos.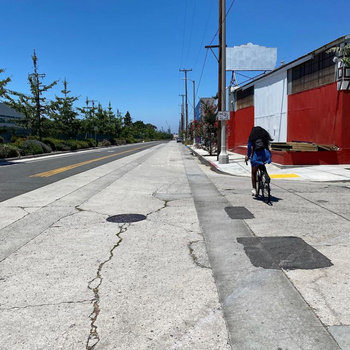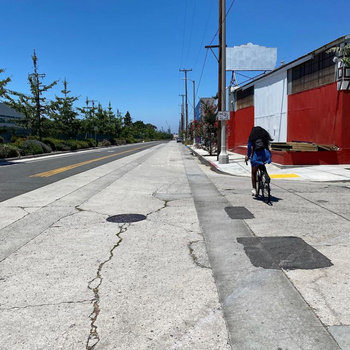 Noname's Telefone is one I return to again and again, particularly in difficult times. Noname (nee Fatimah Warner) deftly captures melancholy and joy creating a body of work that is both devastating and uplifting. Telefone marries Noname's deceptively bubbly voice with soft keys, delicate strings, and ephemeral percussion that propel the wistful songs that shape the album. On the elegiac opener "Yesterday," Noname asks "When I remember memories don't last forever/When I deny my empty with an open letter/Who gon remember me?" Telefone has a running theme of both outrunning fears of an early demise and the importance of remembrance and legacy in the event that death catches one early. It ends with "Shadow Man," a somber song where Noname, Saba, Smino, and Phoelix imagine their funeral with varying degrees of levity. I've been listening to Telefone in the wake of a friend's Covid-19 related death and reflecting on the album's ultimate message of freedom in the face of dire circumstances.
Merch for this release:
Compact Disc (CD), Vinyl LP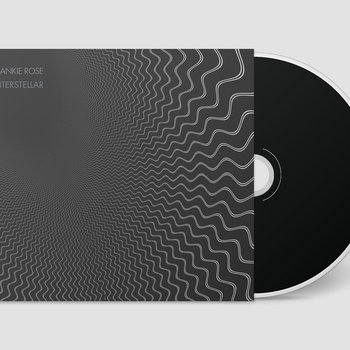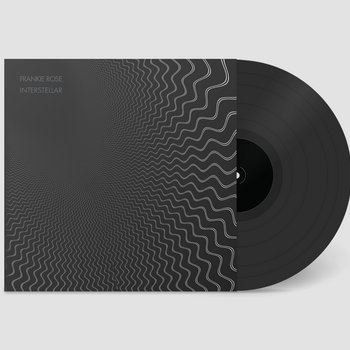 I love Frankie Rose's music. Her records have always been very meaningful to me. 2012's lush and pretty Interstellar, with its gorgeously wide open songs layered with twinkly synths, luminous vocals and lyrical motifs of alternately drifting and hurtling through the cosmos, is particularly comforting during days that feel much the same. Though marked by a pervasive sense of longing and melancholy, there is a gentle beauty in the way Rose coaxes soft warmth out of sounds that yearn to be cold, infusing the record's blue-tinged atmospherics with a sense of radiance and wonder. The record's cinematic scope and predilection for bombast does nothing to diminish or obscure how deeply personal, even small, it feels at times, a journey through both inner and outer spaces. Interstellar is an experience both universal and interior at the same time. Sound familiar?
Shepparton Airplane
Sharks
Merch for this release:
Vinyl LP, T-Shirt/Apparel
Their cheeky, referential name aside, the Melbourne band Shepparton Airplane take their craft seriously. The four-piece—featuring members of local groups the Peep Tempel and Graveyard Train—straddle top-heavy hard rock with sullen post-punk to dramatic effect on their new album Sharks, recorded by respected Aussie engineer Anna Laverty (Nick Cave and the Bad Seeds). The execution on these songs seems dynamically straightforward at first, with chugging riffs and barked vocals supplying most of the immediacy, but Shepparton Airplane also have the element of surprise on their side, sandwiching Fugazi-esque ragers like "Shame Spirals" and "So Cool" between electronics-kissed psych ("Fleeting") and sparse goth jams ("What It's Worth"). What we have here is AC/DC's id, clashing with the Clean's superego in a supremely-talented hive mind. And it's killer.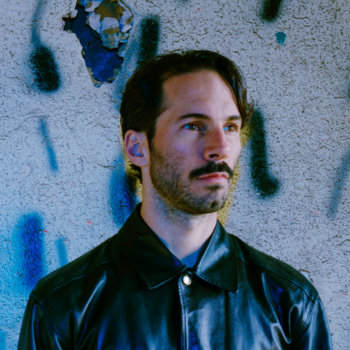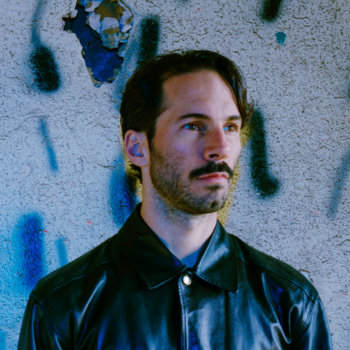 Merch for this release:
Compact Disc (CD), Vinyl LP
Lorenzo Senni's label Presto? is practically designed to get lost in. Whether it's Senni's own hectic, pointillist work, the bleary-eyed mirage-rap of Triad God, or the warped, woozy Regular Citizen, each release seems designed to fascinate you so much that you can't help but be pulled deeper into its world. At least, that's how it was for me. So when I say that Scacco Matto, Senni's first album for Warp, is more straightforward than what he issues via his label, I'm speaking relatively. But let me add this: no record has made me smile more over the last two months in isolation than this one. Tech nerds—and I say that with the utmost respect—will have a field day figuring out which synths and presets Senni used to make these songs (and they should! That's a big part of the reason why Senni does it). What I love about Scacco Matto is how it sounds like the score to an 8-bit Nintendo game about a pink-and-white anthropomorphic cupcake journeying through a gumdrop land in search of a mystic tub of frosting. That I can conjure that specific an image is all due to how marvelously Senni has built this thing: on "Move in Silence," synths squiggle and squirm, sliced in two by the sound of the Roland's classic Supersaw preset. On "Canone Infinito," foamy notes tumble downward like a digital waterfall, and the hilariously titled "Wasting Time Writing Lorenzo Senni Songs" is marching music for marzipan soldiers. I wish I had some profound kicker for this, but this record just makes me so happy on such a deep, molecular level that it's impossible for me to get philosophical about it. So here's what I'm gonna say: I absolutely love every fucking minute of this record. I think you will, too.